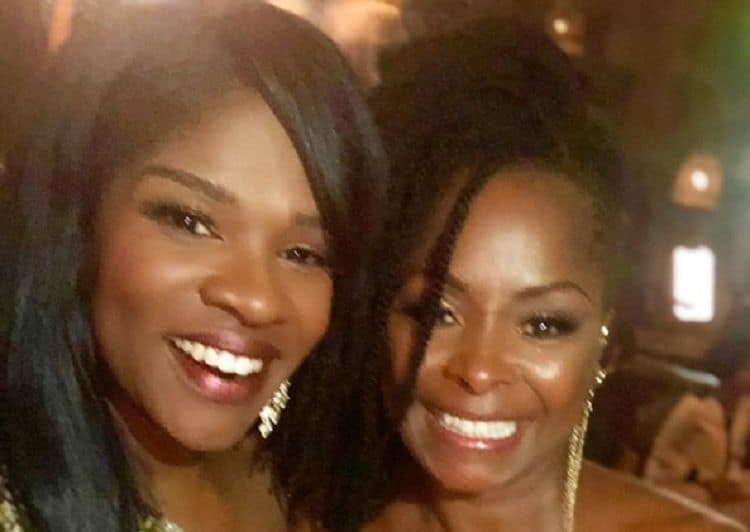 Edwina Findley is an actress who was born in Washington D.C. on October 30, 1980. She is also known as Edwina Findley Dickerson since her marriage to Kelvin Dickerson in 2002. She made her name in the television industry when she starred as a lead character 'If Loving You Is Wrong', which is a drama on the Oprah Winfrey Network. She is also known for playing the roles of Tosh Mitchell in 'The Wire' and Davina Lambreaux in 'Treme'. Another role for which she is well-known is Rosie in the 2012 independent film 'Middle of Nowhere'. Most recently, she has played Diana in 'Fear of the Walking Dead'. Here are five more things you probably don't know about Edwina Findley.
1. Her Mom Fled Liberia While Pregnant
Findley's mother is originally from California while her father's family are from Liberia in West Africa. Her parents conceived her in Liberia but, due to the impending coup, Edwina's mother was forced to flee the country. Her mother went to Washington D.C. to give birth before moving to Maryland. They then lived in both New Mexico and California before relocating to Washington D.C.
2. She Won Awards at College
While studying at New York University, Edwina Findley showed both academic flair and acting talent. It was for these reasons that she was on the Dean's List. She received The Founder's Day Award and the Outstanding Artist and Scholar Award. She also had the honor of being inducted into the prestigious Tisch University Scholars Program. A further honor awarded to her was to act as her graduate class' flag bearer.
3. She Had an Internship at a Theater
Also while at NYU, Edwina Findley got an internship at the Joseph Papp Public Theater. While there, she worked on 'Measure for Measure' and 'Julius Caesar', both of which were productions of the New York Shakespeare Festival. The time she spent working there allowed her to learn from many acclaimed artists. These included Sanaa Lathan, Mary Zimmerman, Jamey Sheridan, Georg C. Wolfe, Billy Crudup, Jeffrey Wright, Danny Pino, and David McCallum.
4. She is a Trained Singer
In addition to being a talented actress, Edwina Findley is also a trained singer who has worked in a professional capacity on many occasion. In fact, she has performed in seven different languages in eight countries from across the globe. She had studied theatre and classical music in Washington D.C. at the Duke Ellington School of the Arts.
5. She Won an Award for 'Free in Deed'
For her performance in 'Free in Deed', Edwina Findley won the 2016 Independent Spirit Award for Best Supporting Female. 'Free in Deed' is a 2015 drama film that was written and directed by Jake Mahaffy. In this film, Edwina Findley plays the role of Melva Neddy. Others who starred in the film include David Harewood, RaJay Chandler, Kathy Smith, Porsha Ferguson, Prophetess Libra, and Preston Shannon. The movie is based on real-life events and is about a man who is attempting to perform a miracle on a young child who is brought by his single mother to a church for healing.