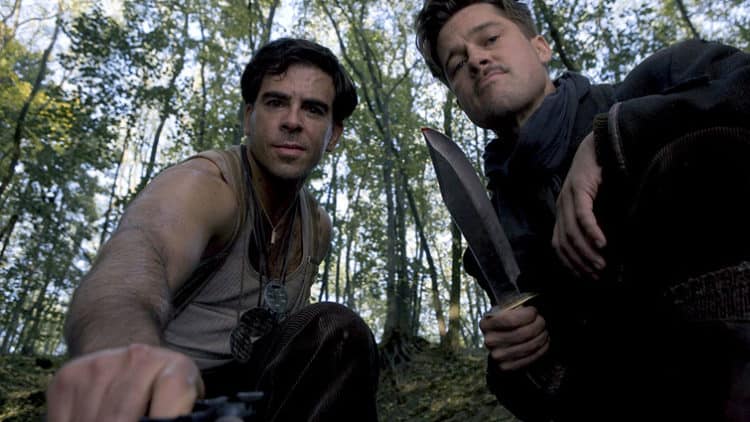 Eli Roth is a famous filmmaker who is known for his work in "Cabin Fever" (2002)"The Rotten Fruit" (2003) and "The Box" (2009). He entered the industry at an early age and worked his way upwards. He has enjoyed a high level of success in his ventures. His flair for writing and directing has given the projects he's been involved with a unique perspective, but it hasn't all been rosy for him. From all appearances, he has the world on a string, but that hasn't always been the case.
Here are five things that you didn't know about director Eli Roth.
1. A big project was cut down a day before scheduled airing
His animated series "Chowdaheads" (1999) was completely written with the assistance of pal Noal Belson, produced, designed and directed by Roth,but the day prior to the scheduled airing, the C.E.O. of WCW Monday Nitro was let go. Consequently, the series never ran. His professional career has been characterized with ups and downs of this type, but this was a huge blow to the aspiring filmmaker. He showed what he was made of by turning the situation around. He used the episodes to create "The Rotten Fruit." He didn't give up and kept moving forward, working on the two animations and providing content for producer David Lynch.
2. He started his career in film at a remarkably early age
Eli was born Eli Raphael Roth in Newton Massachusetts. His mother was a painter and his father, a clinical professor, psychiatrist and psychoanalyst. He began his career in film at age 8, shooting Super 8 films. He was so impressed with "Alien" (1979) by Ridley Scott, that he knew he wanted to be a director and producer. He was creative in his use of home made props and would glean from power tools and household items in the fifty some films he made prior to becoming a college student. He went on to graduate from the N.Y.U. film school Summa Cum Laude, also winning a student Academy award in 1994.
3. What he did to earn a living before success
Prior to making it big, Roth worked in schedules and budgets for the films "Illuminata" (1998) and "A Price Above Rubies" (1998). He also did other jobs including working as a stand in to make extra money. These jobs gave him the dual benefit of earning a living as well as watching the directors, producers and actors in action. This helped him to learn the business through observation. He didn't lose sight of his original goals at the young age of 8, and he kept himself immersed in the industry in positions that would help him to learn more and continue to move upwards. He also served as an assistant in production, editing and assistant to the director.
4. Roth is a conservationist
Eli roth has a heart for land and sea creatures in distress. He is a diver who regularly divers with the Discovery Channel crew of "Shark Week." In case you didn't recognize him, he has hosted "Shark After Dark," because he wanted to learn more about sharks, and have closer encounters with them. One of his goals is to let everyone know that they are not really all the vicious animals that people think they are, based on the movies. Sharks tend to be shy and peaceful animals with high levels of intelligence. In addition to this, he is involved with a n animal rescue group called "Black Jaguar White Tiger" out of Mexico City, Mexico. The group is credited with the rescue of more than 500 tigers, lions and jaguars from private parties and zoo environments.
5. A disease inspired him to write "Cabin Fever"
When Roth was in Iceland, he contracted a horrible disease. It was a flesh eating bacteria that caused the skin to peel off of his face when he shaved. It was a horrific infection, but it gave him the idea for the bathtub scene that involves shaving the legs in the horror film. Anyone would be terrified to have this happen to them in real life, but Roth's creative mind saw a connection between the incident and a way to ramp up the horror value of the film.