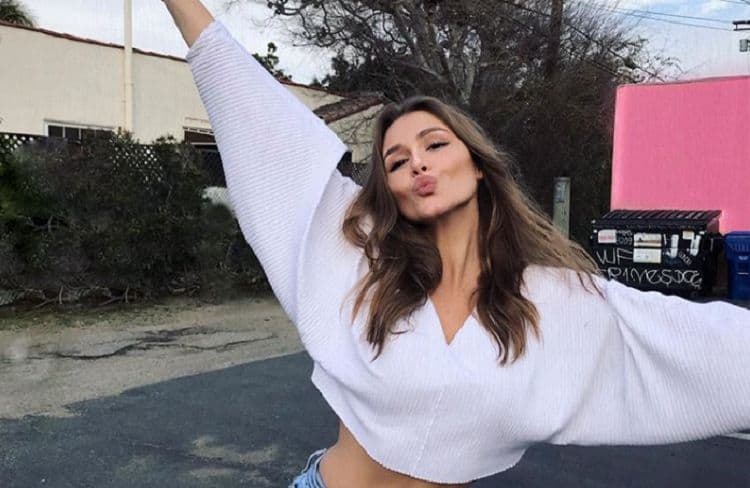 There are many factors which contribute to an actor's success. Talent, work ethic, and charisma are all fundamentally important. However, the unfair reality is that good looks are absolutely essential for most actors. Some are lucky enough to have skills and beauty, such as the emerging star Celeste Desjardins.
A model and actor renowned for her beauty and talent, Desjardins is beginning to make a name for herself. While the young actor has only just begun her career, she has already appeared in some high profile productions. Most recently, she was seen in the pilot for The Bold Type. Naturally, as an up-and-coming actor, many people want to know more about who she is. Here are five of the most interesting facts about Celeste Desjardins.
5. She is not from a big city
Given her success as a model and actor, one might expect Desjardins to hail from a city like New York or LA. However, this is not the case. Surprisingly, she is from Sudbury, Ontario. Far from being a haven for Canadian actors like Toronto, Sudbury is famous for its mining. While it may be surprising to some that a performer like Desjardins emerged from the city, others may point out that Sudbury has other connections to the entertainment industry. Series like Letterkenny have used it as a location for filming.
4. She is dating a model
It is a well-known fact that beautiful people tend to be in relationships with other beautiful people. For Desjardins, this appears to hold true. She is reportedly in a relationship with another model, Jeff Finner. In addition to being an incredibly attractive couple, it is undoubtedly beneficial to be in a relationship with someone who understands the challenges of one's occupation.
3. She is bilingual
It would be a mistake to assume that Desjardins is no more than a pretty face. In addition to her incredible acting abilities, she is also fluent in French. A true Canadian, Desjardins is able to speak both of the country's official languages. She is clearly highly intelligent, in addition to being gorgeous, talented, and hard working.
2. She has danced for most of her life
It can be difficult to accept that some people have a seemingly endless list of skills, but Desjardins can do more than act and model. In addition to these skills, she is also a trained dancer. She began dancing at only 4 years of age and has continued to hone her skills over the years. Given that she has a wide range of skills and is fluently bilingual, there will likely be no shortage of roles available to her in the future.
1. She has a massive social media following
Everyone knows that Instagram is the perfect app for models. However, Desjardins has seen truly exceptional success with her social media presence, even among models. Her Instagram account has over 140,000 followers alone. As she continues to land roles in big productions like The Bold Type, her popularity will surely continue to grow.
Final Thoughts
Celeste Desjardins is a model and actor who seems poised to become a household name in coming years. She has everything it takes to be successful in the entertainment industry: talent, a strong work ethic, and incredible looks. Further, she stands out among other performers thanks to her bilingualism and diverse skillset. Desjardins is certainly a woman to keep an eye on as her career develops.
Tell us what's wrong with this post? How could we improve it? :)
Let us improve this post!