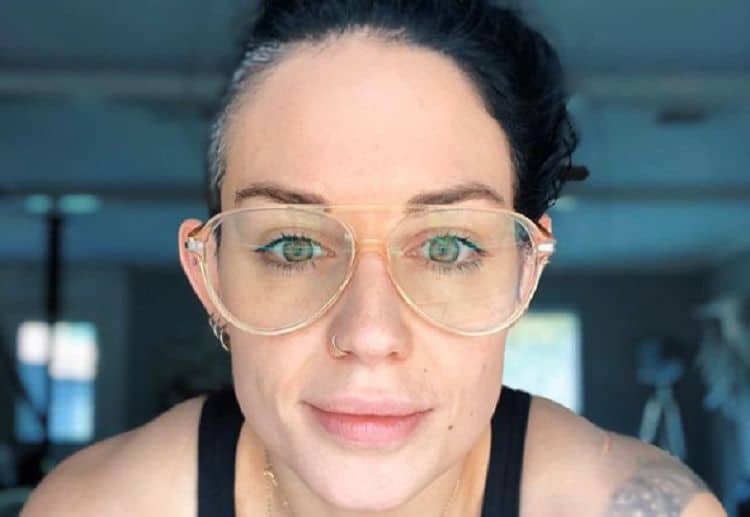 Celeste Bonin was born on October 7, 1986, in Houston Texas. She is a professional wrestler, a model, a bodybuilder, and an entrepreneur. When she is in the wrestling ring, her professional name is Kaitlyn and she is a former WWE Divas Champion as she won the championship in 2013 and held the title for five months. Prior to using the name Kaitlyn, she had wrestled using both her own name and the ring name Ricki Vaughn. Bonin began her career as a professional wrestler in 2010 when she signed a developmental contract with WWE. Although she retired from wrestling in 2014, she is making a comeback in 2018. Here are five things you probably don't know about Celeste Bonin.
1. She Began Her Career as a Body Fitness Model
Bonin did not start out her career as a wrestler. In fact, she originally worked as a body fitness model. She began her career in this field in 2006 when she was just 19. The following year, she won the NPC John Sherman Classic Bodybuilding Figure and Fitness Championship. Another of her accolades while working as a body fitness model was being named Miss November by Hardfitness Calendar in 2008. In 2009, she as part of the calendar and also appeared in Flex Magazine.
2. She Has Several Business Interests Outside Wrestling
Celeste Bonin has begun to develop a career that is separate from wrestling and the media. She has created her own clothing range called Celestial Bodiez. In addition to becoming an entrepreneur and starting her own business, she has several other business interests and these involve her ex-husband. The couple opened a smoothie bar at Busy Body Fitness Center in Florida. Bonin is also the spokesperson for her ex-husband's companies, Blackstone Labs and Prime Nutrition.
3. She Has worked in Media Other Than Television
Although she has appeared on television as a wrestler on many occasions, she has also been involved in other forms of media. She often works for Hardbodynews.com by contributing blogs, interviews, and photo ops. She has appeared in many publications, including posing for the front cover of Iron Man magazine's April 2016 edition. Bonin has also appeared in a video game. She made her video game debut in October 2013 when she was a playable character in WWE 2K14.
4. She was Married to PJ Braun
On June 20, 2014, Celeste Bonin married PJ Braun who is a bodybuilder. As they are both fitness fanatics, it seemed like a match made in heaven. However, the couple soon realized that the marriage wasn't meant to be, and they announced that they were splitting on February 27, 2017. By6 September 26, 2017, their divorce was finalized.
5. Her Wrestling Idol is Bill Goldberg
In an interview, Bonin revealed that her wrestling idol is William 'Bill' Goldberg who uses the ring name of Goldberg. He was born in Oklahoma on December 27, 1966. Although he is best-known as a professional wrestler, he is also an actor, a former football player, and a former mixed martial arts color commentator. Goldberg was one of the most popular wrestlers on the scene during the late 1990s and was the public face of the World Championship Wrestling.
Tell us what's wrong with this post? How could we improve it? :)
Let us improve this post!