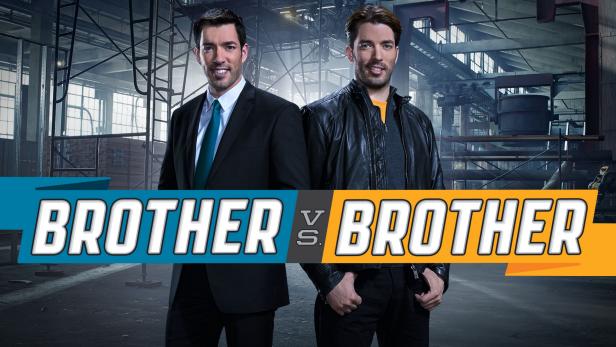 People who love Jonathan and Drew Scott's Property Brothers should know that it isn't their sole TV show. For example, there is Brother vs. Brother, which lives up to its name by pitting the two in a contest to see which of them can lead a team of home improvement experts to victory by renovating a house for the purpose of maximizing its value on the local real estate market. Now, the fifth season of Brother vs. Brother is set to start up on May 31 of 2017, meaning that there will be plenty of entertainment for fans of home renovation TV shows.
Here are five things that you may or may not have known about Brother vs. Brother:
Set in Galveston, TX
Season 5 of Brother vs. Brother will be set in Galveston, TX. For those who are unfamiliar with the name, it was one of the most important ports in the whole of the United States until it was hit by the 1900 Galveston Hurricane, which inflicted horrendous damage because most residents had become complacent in spite of the fact that something similar had hit the booming port of Indianola not once but twice. Since that time, Galveston has treated its position on a low, flat barrier island as a serious issue, as shown by the 17-foot high seawall that exists to protect it from future hurricanes.
Beautiful Architecture
With that said, viewers should expect beautiful architecture from Galveston, TX. In part, this is because Galveston residents spend enormous sums to erect suitable homes during its boom-times. However, it should also be noted that Galveston has been reinvented as one of the leading tourist destinations in the whole of the United States, which has meant further spending on its buildings. As a result, the city is now home to no fewer than six historic districts that encompass hundreds and hundreds of buildings.
Penalties
Naturally, penalties will be making a return to Season 5 of Property Brothers. In this season as in previous seasons, the penalties will make full use of their new setting. Some of the penalties have been mentioned to be climbing an 81-foot obstacle rope course, riding a scary amusement park attraction, and sailing out to catch some shrimp for the winner's evening meal.
Collaboration with Other TV Personalities
People who love home renovation TV shows can expect to see a lot of familiar faces on Property Brothers. After all, the guest judges will include David Bromstad, Egypt Sherrod, and other TV personalities from HGTV and the DIY Network. Unfortunately, while Jonathan and Drew Scott did seek out Chip and Joanna Gaines from Fixer Upper, which is filmed in Waco, TX, the couple were too busy to make an appearance as well.
Proceeds Will Go to a Good Cause
Once the homes have been renovated, they will be sold. The resulting proceeds will not be pocketed but instead donated to a good cause in the form of Rebuilding Together, which is a US non-profit that seeks to keep home ownership affordable and revitalize broken-down neighborhoods by providing free home repairs and renovations to low-income homeowners.
Tell us what's wrong with this post? How could we improve it? :)
Let us improve this post!