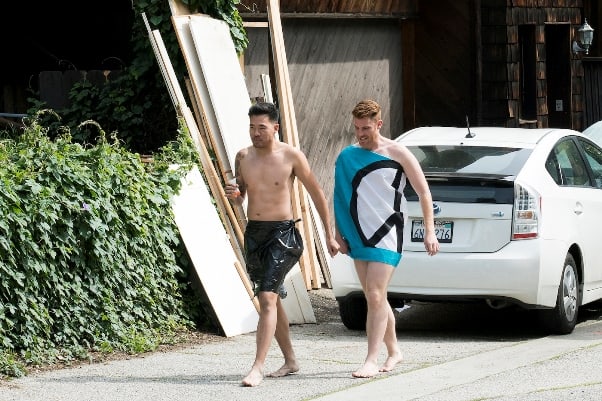 We couldn't begin to list the number of reality television shows that focus on what people have versus what they don't. Materialism is alive and well in the USA and if you don't believe it, just take a look at what we focus on for entertainment. Bravo's show "Stripped" is all about taking it away. It just premiered on December 5th. Here are five things you didn't know about "Stripped" that may make you want to check it out, or may turn you the other way.
The show is totally unscripted
In the age of reality television shows, we get hooked on a regular series, then find out from someone who leaked that the show was actually scripted. This is kind of a turn-off when it's supposed to be a "reality" show that lets us see genuine reactions to certain situations. We learned that the participants in the show are not given a script to follow, they just need to adhere to the four basic rules of the show. There are camera operators and producers nearby who ask them questions to try to get responses that will be good for the show. This isn't scripting, it's prompting to get a genuine response.
Participants learn a lot about themselves
We saw during the premiere that people are big thinkers and talkers, but putting their words into actions is quite another thing. When there are two of you going through this challenge together, you have time to think and to find out what really matters to you. When you can only retrieve one personal item per day for 21 days, the things that you choose say a lot about who you are and what you value. When you have nothing to begin with, you access your values.
The show stimulates creativity
The participants have to get creative quickly, as in Justin and Ali's case, they didn't have any clothing so they had to improvise and find ways to cover their bodies so they could go outside. They still had to walk around barefoot, but it was necessary to first cover their bodies because they did have to interact with their neighbors. They desperately needed the help of others to retrieve their couch. It would have been difficult for the two of them to carry a large item in makeshift clothing.
It's not as bad as it seems
The participants have all their money taken from them so they are flat broke. They are given toilet paper, food and water by production. They can only retrieve one item per day, but their family members and friends are allowed to buy food and pay for services for them, This makes it a lot easier, provided you're on good terms with at least one person you know.
The participants have to walk a half mile to retrieve their things
When you're sitting in your house naked, it's tough to imagine how you're going to walk for a half mile to retrieve a prized item from storage. This means getting out in public. Ali and Justin were creative and came up with some covering for their bodies, but it was still humiliating to go out in public dressed as they were.
Tell us what's wrong with this post? How could we improve it? :)
Let us improve this post!