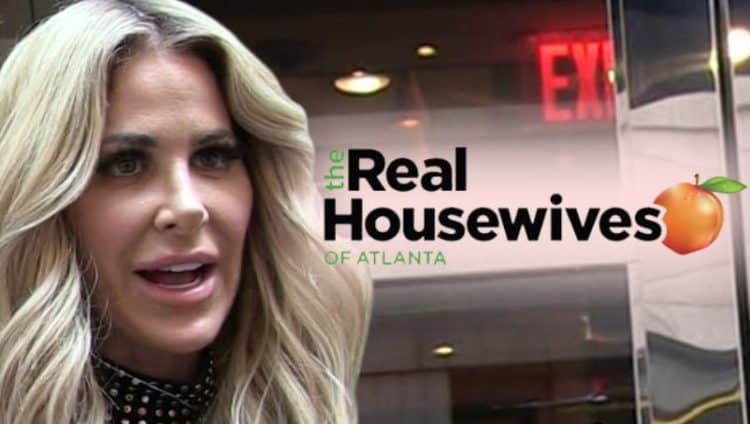 No matter how hard you try, it is impossible to escape the lure of reality television. I walk into the bedroom the other night – a no reality television zone – and the wife is watching Marriage Bootcamp. After giving her the side eye, she reluctantly changed the channel. There probably has not been a more watched reality series than Real Housewives of Atlanta, and that is where Kim Zolciak became a household name. Kim also met Kroy Biermann, a defensive end for the Atlanta Falcons while on the show. The two eventually got engaged to be married. "Don't Be Tardy" is a reality show that tracks Kim and Kroy for the two months leading up to their wedding, and then goes beyond that.
For those who are unfamiliar with the series, here is a quick fact rundown about the show.
1. Kim's Mother Is the Proverbial Wrench
Without giving too much of the show away, it seemed early on as if Kim's mother was determined to throw a wrench in Kim's plans and Kim had not come to an understanding that no matter how much you plan, there are things that you simply cannot predict and plan for. Kim's belief that the perfect wedding was possible led to many frustrating moments Kim's Mom kept the first season of the show on its heels.
2. It Is More Like a Fashion Show than a Reality Show
Not that the Real Housewives franchise has not developed a reputation for extravagant and expressive fashion, but it seems that this spinoff is taking things to an entirely new level. Keep in mind that Kim is planning to have this remarkable wedding at her multi-million-dollar home, and a multi-million-dollar home does not come without all the trimmings and accessories. Sometimes the accessories are friends who take their fashion sense extremely seriously.
3. Inner Workings of Family Dynamics
Kim's daughter, Ariana is growing up and you know what happens when young girls grow up. That's right. They become sneakier and they push the limits. In one episode, Kim and Kroy are forced to take Ariana's car away from her which leads to the ever-flowing tide of tears and the pretention to not know why this is happening. While not every parent can relate to having to take the car away, they can relate to the total disconnect that took place when their daughter turned 16.
4. The Show Is in Its Sixth Season
This point is only noteworthy due to the fact that this series started off being about Kroy and Kim's wedding and who would have thought that there would be six season worth of content that people would want to see, but here we are and Bravo's sixth season greenlight was honored earlier this month with the premiere of season six. It is not clear if this will be the final season, but the season promises to be very entertaining.
5. Kim and Kroy's Son Almost Lost His Sight
While it is easy to forget that the people on these shows are real and they have invited you into a part of their lives for the sake of entertainment, there always seems to be a reminder lurking just around the corner. In April of this year, it was announced that Kash Biermann had been bitten by a dog and was in danger of losing his eyesight. Fortunately, several surgeries and 5 months later he is reported to have healed and is in great condition. Situations like this serve as a reminder that celebrity doesn't protect us from life.