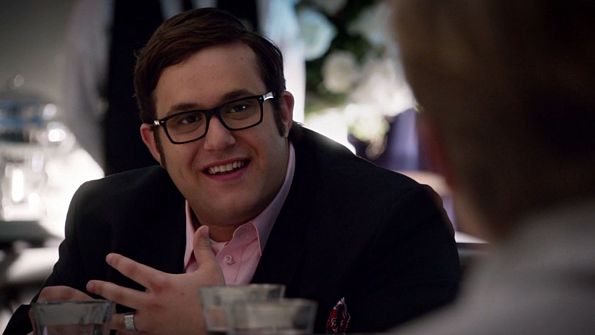 Most people will recognize Ari Stidham as an American actor who plays Sylvester Dodd on Scorpion, which has started up on its fourth season as of September 25 of 2017. While it is interesting to note that Stidham managed to land the role in a single audition in spite of the fact that it had been written for an African-American actor in their 30s, it should be noted that he has showed up in other movies and TV shows, which are in addition to his other pursuits as an artist.
Here are five things that you may or may not have known about Ari Stidham:
Born to a Ashkenazi Mother and a Sephardic Father
Stidham was born in the state of California to an Ashkenazi Jewish mother and a Sephardic Jewish father. For those who are unfamiliar with those terms, the Ashkenazi Jews are a cultural group that coalesced in the Holy Roman Empire, with the result that their traditional language is Yiddish. In contrast, the Sephardic Jews are a cultural group that coalesced in the Iberian Peninsula, with the result that their traditional language is Judaeo-Spanish.
Raised in a Reform Jewish Home
As a child, Stidham was raised in a Reform Jewish home. In short, Reform Judaism is one of the more liberal denominations of the Jewish faith, which is centered in the continent of North America. It is interesting to note that it can be challenging to come up with an exact description of Reform Judaism for the simple reason that it strives to be inclusive rather than concentrate on a shared set of core beliefs. Regardless, Stidham has stated that he is culturally Jewish but not religiously Jewish.
Got Started at a Young Age
When he was four, Stidham started playing music. Afterwards, he started performing in both musical and theatrical productions as a student, which provided him with a fair amount of expertise and experience that prepared him for his career of choice. Later, Stidham went on to perform with a non-profit theater company in the city of San Francisco, which was followed by performing with an improv group in the city of Los Angeles.
Had His First Role on Huge
In 2010, Stidham had his role in an ABC Family drama called Huge, which was based on a novel of the same name centered around eight teenagers who had been sent to a weight loss camp. In it, Stidham played an awkward teenager named Ian who nonetheless managed to bond with the lead character Willamena Rader because of their shared passion for music. In fact, the character outright stated that he loathed all of his music until he had written a song using Will's words, which says a great deal about how well the two got along. Unfortunately, Huge lasted no more than a single season consisting of ten episodes.
Still Playing Music
Besides his acting, Stidham is still interested in music, as shown by the fact that he still releases music under the name of DrTelevision. Furthermore, he produces a radio play called Dick Duquesne: Tales of a Private Dick in close collaboration with Zach Green, which results in new material that is released in a monthly manner.
Save
Tell us what's wrong with this post? How could we improve it? :)
Let us improve this post!