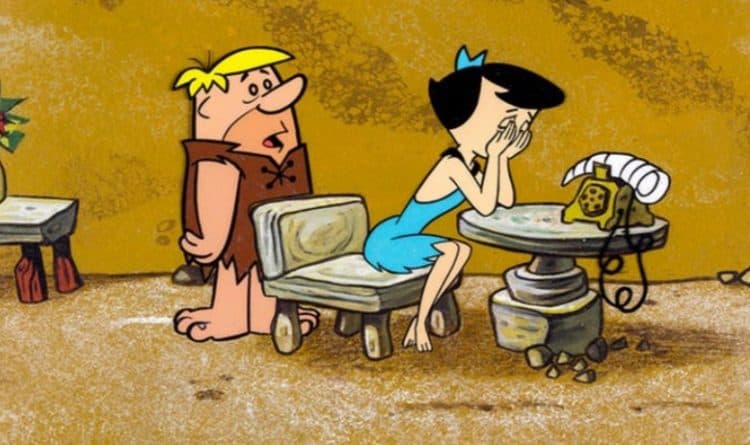 It's once again time to take a look at the moments of our past that we remember so fondly and promptly tear them apart from an adult perspective. This time as it's been seen with Jane Kenny of Do You Remember? we get to take a look at The Flintstones, a modern Stone-Age family that we all fully enjoyed and were glad to see when it was on. From the moment the car tipped over because the brontosaurus ribs were too heavy to the moment that the cat put Fred out for the night it was a laugh riot that we all enjoyed immensely. But now that we're adults we tend to look at the old cartoons in a different way, and it's not exactly as chipper and balanced as we thought it was back in the day. Neeraj Chand from The Gamer is another writer that seems to want to point out just what was really wrong with this cartoon back in the day, and the unfortunate part is that he's got a point just like anyone else. It does seem like an eye-rolling moment but if you take a look at some of these ideas that were borrowed from Jane's article you'll see just why the cartoon was just a little more controversial for kids than we might have realized back then.
Just take a look and you might find it possible to think that some of the lessons we ignored early on were those that we're lucky to have missed in our earlier days.
5. Betty and Barney couldn't conceive a child
This is a devastating truth for anyone to find out and in the old days you would think that it would mean that the woman or the man, depending on whoever people thought was responsible, would be absolutely shunned by this. But quite honestly we thought it was sad and meant that Betty and Barney might not have kids. Adoption back in these days was still something that people didn't always look to and was somehow considered an ugly word. In society it wasn't an unheard of thing, but it was still something that we didn't hear about as much.
4. Bamm-Bamm had a fondness for showgirls like his old man.
It was seen that Barney and Fred both enjoyed watching showgirls strut their stuff. While this shouldn't really be seen as a horrible thing since so many men tend to enjoy this and some women make a good living at it, the idea in society is that it indicates a less than happy home life. Unfortunately this seems to have been inherited by Bamm Bamm when he and Pebbles are about to tie the knot, as he enjoys the show along with Barney and is thus seen as a chip off the old block. As kids we might not have known how to think about this, which was probably for the better.
3. Barney actually contemplated suicide once.
This came on the heels of Barney and Betty figuring out that they couldn't have kids. Suicide attempts in cartoons are taken in many different ways by many different people since most of know that something or someone is going to come along and talk the individual down or halt the idea in some way. Plus, the comedy of the moment usually seems to stymie the suicide attempt as it shows us that things are not quite as serious as they should be. But saying this kind of thing to those that have been through this process with others is a bad idea since many people don't tend to find suicide all that comical, and that's an argument that could last for another article. If you wander over to Anime Superhero you can see or even chime into such an argument, if you dare.
2. Wilma and Fred didn't really have the perfect marriage.
It's funny how we expect cartoon characters to have the perfect lives, the ideal spouses, and just a bundle of happiness that they can unwrap and enjoy every day. The truth that we don't always want to see in cartoons is still something that gets seen on a regular basis since cartoonists don't seem to have been interested in creating an animated utopia throughout the years, thank goodness. A lot of our cartoons have shown difficulties between people and imperfections that have been quite obvious throughout the years. Of course Fred and Wilma didn't have the perfect marriage, it was a different era and it was something that we saw as comical given how it was presented.
1. Fred had a very serious gambling problem.
Fred couldn't pass up on a bet as it made him stammer and stutter for a few moments until he finally took the bet that had triggered him and either won or lost. Today we'd call that a serious problem since gambling, as it's been found, can ruin lives and bring people to the point of destitution as it's been defined as an addiction that many suffer from. Once again though, the manner in which it was presented to us as children was a comical moment that made us laugh and still showed us the issue that came with gambling.
How you look at the cartoons of the past, and even the many live-action shows, has a lot to do with your own personal perspective.