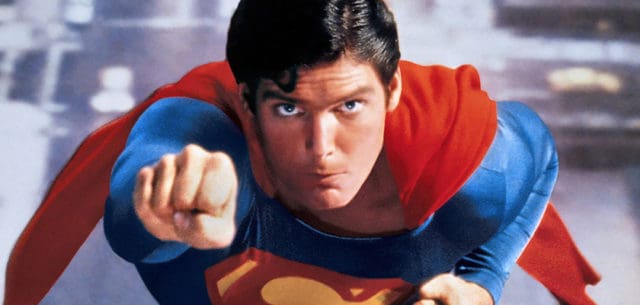 We all know them, the iconic theme songs of our favorite superheroes that were played over, and over, and over again when we were little until we started hearing them in our sleep. We would hum them without really knowing about it, and we would be able to pull them from memory just because of their simplicity and our desire to be like those superheroes. But to be honest a part of it as we get older might have started to fade. The more words were in the theme song the less we remembered. But it is still possible to recall them from an auditory clue. Simply hearing them can revive those old feelings and bring a smile to your face, right?
Here are a few that were immensely popular when they came out.
5. Superman
Once that big red S with the yellow background and the blue-clad chest appeared you knew things were about to get interesting. Even when the music hit you just had this idea that everything would be okay finally, that Superman would make it all better. Well, for the most part he did since hey, he's Superman. Bullets can't harm the guy, a speeding train could only give him a scratch at best, and yet one little green space rock could make him weak as a kitten. Still, when that theme song came on you just knew he was about get after someone.
4. Batman
Admit it, when you were a kid, or as an adult, you sang this one-word theme song more often than not when it came into your head. It was so simple that all you had to do was hum along and occasionally throw that one word in there to make it work. As theme songs go this was one of the easiest to remember but also one of the coolest because as soon as it came on you could envision the BAM!, POW!, and other action words being flung onto the screen as Batman and Robin went to work.
3. Teenage Mutant Ninja Turtles
This is a good example of a theme song having a few too many words. It became more of an actual song than an opening to a favorite cartoon. It did a lot of explaining really, which was nice, but it could have been omitted after the first couple of episodes. Then it could have been brought back for the opening of the next season. It was still awesome though, and it was a favorite part of the show for some people.
2. Spiderman
You can definitely tell when all of these were written, but none so much as Spiderman. The sound and the lyrics give a clear indication that this hero has been around for a while, which is confusing because by now Spiderman should be an old man with kids, and even grandkids, of his own. Maybe there's a reason that Marvel is starting to look at viable replacements for the ol' webslinger.
1. Conan the Barbarian
Now before you go telling me that Conan isn't a superhero keep in mind that he was in the comics at one point, he does have a very good backstory, and he did fight for something other than himself. If anything he was an antihero, but he wasn't a villain for much of his run. Plus, he has one of the absolute coolest opening themes in all of film history.
You can admit it now, you hum at least a few of these every so often when you're alone, or think you are.
Save