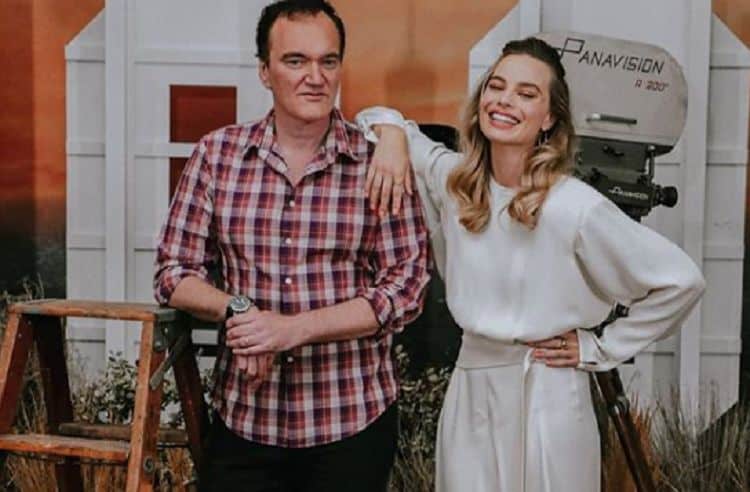 There's been a great deal of discussion over just which movie is going to be Quentin Tarantino's last since the famed director has already made it pretty clear that while he won't be retiring fully he will be stepping away from the movies at some point, and his tenth and final movie will be it. Some might have reason to question this since he's stated that he wants to direct an R-rated Star Trek movie but seems to also want to direct another Kill Bill movie. Zak Sharf of IndieWire and many others are no doubt wanting to know just where Tarantino stands on his last movie and just what it will be, and if there's any chance that he might go back on his word and keep on pushing forward despite what he's already said. At this point it's hard to know since there are a lot of ideas that he could possibly bring forward, but there are only a select number that might seem like distinct possibilities.
Here are just five ideas that Tarantino might want to think about for his 'final' movie.
5. Luke Cage
Tarantino has been a fan of blaxploitation movies for a while and it's definitely been a part of what he enjoys putting into his own movies since it does offer a different point of view and something that people can get behind. Whether or not he might actually get the chance to take Luke Cage and make the hero into a movie that, thanks to his reputation, would be entirely bloody and even coarse in language and subject matter, is hard to say. He did express a desire in the past but it also feels as though this would be very low on the list considering that there are so many ideas that a lot of people feel would be more attractive.
4. The Vega Brothers
Between Reservoir Dogs and Pulp Fiction the Vega brothers are seen as a couple of the most hardcore guys that Tarantino has come up with and there was a plan to bring them back to the big screen for their own movie. Unfortunately it never came about for a number of reasons that we've never really heard fully. Thinking of what it would be like to see the Vega brothers together would be great, but it would definitely require younger actors since both of them died in their respective movies. But to see the early days of the brothers might be nice since it would be great to see what twists and turns their lives might take to bring them to where we met them.
3. Kill Bill vol. 3
This is one of the more popular ideas among fans but personally I just don't see it. Tarantino has actually expressed a desire to pick this story back up and show what happened to Beatrix Kiddo after vol. 2 was over and done with, creating a sequel, something he doesn't really do, to explain how her life turned out. The enemy would be kind of hard to figure since Beatrix took out just about everyone that could be a real threat to her, but given enough time there are those that might actually come back and seek vengeance for those that she killed. It's very possible as a movie, but it would need to be handled with care. Nick Evans of CinemaBlend has more to say on this matter.
2. Django/Zorro
This is another idea that gained a bit of ground in the last year or so and really it doesn't sound all that bad since Django and Zorro could create an interesting team that might very well entertain the fans and keep them guessing as to which enemies they might be able to take on. It almost feels as though the two heroes would compliment one another in a big way, but the story would be one that might have to paint them as vigilantes, which they are in truth, and pit them against what would be seen as an evil but still legitimate enemy with backing from a government that they're both bound to fight against.
1. Star Trek
You might think that an R-rated Star Trek movie might be something that would anger a lot of Trekkies, but amazingly there are a lot of people that are on board with this idea and would love to see it. Whether or not this turns out to be his last movie it is something that he's looking at all the same and could be hoping to do within the next year or two after a few other projects that he has lined up. Just thinking about a Star Trek that could show a good deal of gore and display language that is far unlike any of the movies that we've seen is intriguing, but the emphasis of not belonging to the overall canon might be important to make. Germain Lussier of Gizmodo has his own take on this matter.
This is all assuming that the last movie he makes will actually be THE last.