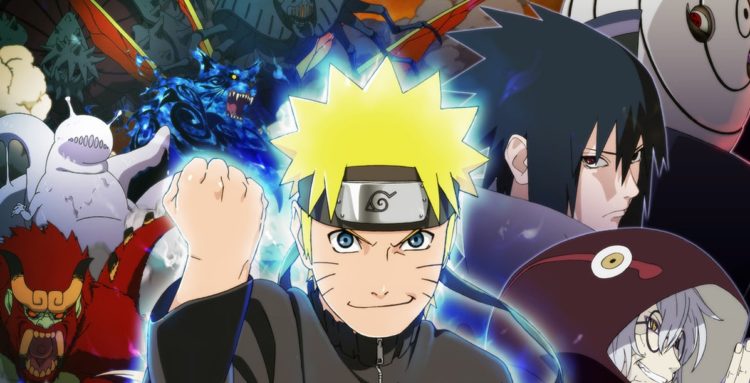 Measuring the strongest Naruto characters of all time allows us to realize that superheroes and villains in the comics are typically overpowered to ridiculous levels, but nowhere more than in anime. The kind of power that anime characters wield almost makes it seem as though grade-schoolers are assembling their skill and power set, grabbing anything and everything they can think of to pack into one character until those characters are so insanely overpowered that it would take someone that was just as tough if not somehow tougher to beat them. That seems kind of boring when you think about, when the state of a series hinges upon what wild ideas the writers and producers can come up with next that might trump their current creations. It's not all bad as a lot of people really love to read and watch shows like Naruto for the sheer fact that the characters are so powerful that it seems as though they might be able to split the world in half if they really wanted to. But occasionally it seems as though they're a little too loaded simply because little, if anything, really gives them reason to sweat about their next step and what it might mean for those around them.
With that being said, here are the five strongest characters of the Naruto series of all time.
5. Itachi Uchiha
At one point it seemed like Itachi was the most powerful character in this universe, but that was before newer characters started coming in and showing just how ridiculously stacked they were with power. He's never lost a fight on purpose and he was a prodigy that joined Anbu black ops at a young age and achieved a great deal by his teenage years. His power was so great that early on in life he was given a mission that was supposedly impossible. After hearing that his clan was grumbling and planning a coup he killed most of his family save for his brother, whom he was planning to fall to at a later date. This character is almost unmatched, but Sasuke proved that he wasn't infallible.
4. Madara Uchiha
Madara is what is known as a world-breaker and has been dubbed as the powerful ninja to ever live. He unlocked the Eternal Mangekyo Sharingan which only made him more powerful since it gave him access to the perfect Susanoo. This is a guy that without the Susanoo went up against the Allie Shinobi Forces all on his own and created a huge problem for them without any backup. His dedication and sense of purpose to his power and to whatever drives him is easily enough to make Madara one of the stronger and severely over-powered individuals that exists within this universe, but it also makes him one of the most dangerous.
3. Sasake Uchiha
Standing as the anti-hero of the franchise Sasuke had to watch his older brother massacre their family and only then did he take on the type of training that would one day turn him into such a powerhouse. He didn't learn as fast as Itachi but he did thirst for power in a way that eventually made him stronger and much more dangerous than even his fabled brother. This enabled him to kill his brother and become one of the most absolutely lethal characters in the Naruto universe since he possesses weapons and techniques that are so far beyond most people that there's no way you would ever see him go up against someone that was anything but super-powerful.
2. Naruto Uzumaki
Of the humans in this series Naruto is hands-down the most powerful and as the hero he is of course ridiculously overpowered as you might expect. Not only can he make thousands of copies of himself, which is just a start, but his forms continue to get more and more powerful as he progresses. His combat techniques and the abilities they grant him are simply insane, as per the norm with anime, and thinking that anyone could possibly beat him at the peak of his powers is kind of hard to imagine, though of course with anime anything is possible. After all, the sky isn't the limit for these characters, it's just the view.
1. Kaguya Otsutsuki
Kaguya is what you would call the deus ex machina of this series. In other words she's the one pulling all the strings and holding all the cards so to speak. This kind of character is simply the type that cannot be overpowered that often and looks down at the others and tends to laugh or play games simply because they're bored. The kind of power that such characters usually wield is god-like in its simplest form still too much to be handled by any one character in the series, and even a group of them fighting side by side might not be enough. This is the point of anime however, it's the stretching of imagination until it seems that it can't stretch any longer without being predictable.
People love it, hence the immense fanbase.