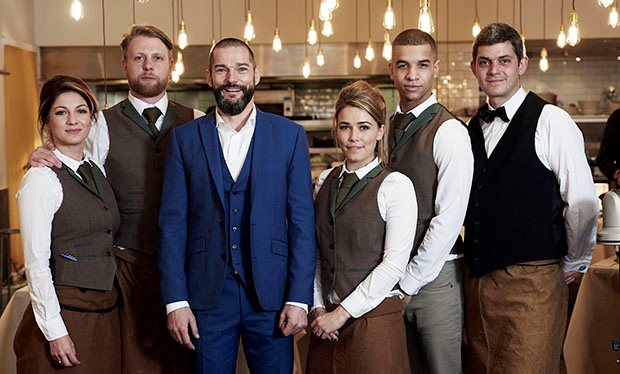 Like its name suggests, First Dates is an NBC reality TV show that focuses on people who are out on a first date before ending with an interview about whether they are interested in meeting up in the future. As with most reality TV shows, it has some staging involved, meaning that its footage is not as authentic as it seems.
Here are five reasons that First Dates is fake:
The Restaurant Is Closed
First Dates is filmed at the MK Restaurant in Chicago. However, it is important to note that the restaurant is closed while the reality TV show is being filmed, meaning that the restaurant experience is not what it would seem on initial inspection. This is to be expected, but at the same time, it is a clear example of staging.
More Footage Is Filmed than Used
Each episode of First Dates features a number of first dates. However, when the TV show is filmed, it films more first dates than those that are shown on the TV screen. As a result, the people behind First Dates are able to choose the first dates that is best-suited to their needs and preferences instead of whatever was captured on their cameras. While it can be argued that this had to be done in order to create a TV show worth watching, it shows that First Dates is not as simple and straightforward as it seems.
Huge Selection of Candidates
Since First Dates focuses on a number of first dates in each episode, it should come as no surprise to learn that the people behind the reality TV show have access to an incredible number of applicants, meaning that they can choose the ones who are most suitable for their purposes instead of matching them up at random. In effect, while this doesn't mean that they can control the outcomes of each first date, they can exert a great deal of influence nonetheless.
The Interview Isn't that Shor
Unsurprisingly, the interview process for the people who appear on First Dates is not as short as it seems. Instead of a short appearance in front of the cameras, said individuals have to go through a phone call, an audition, and more phone calls. For that matter, it is worth noting that the interview shown on the TV screen is actually a lot longer than it seems.
The Taxi Ride Isn't that Long
Likewise, the taxi ride at the end of each first date is not as long as it seems. In fact, it is over as soon as the segment has been filmed. After all, the participants have their own means of transportation for getting to the restaurant as well as leaving whether on their own or with one another, meaning that the taxi is actually just there to create the right impression on the viewers. Summed up, while its presence does make for a more watchable TV show, it is nonetheless fake, which is something that extends to a fair amount of what has gone into the making of First Dates.
Tell us what's wrong with this post? How could we improve it? :)
Let us improve this post!