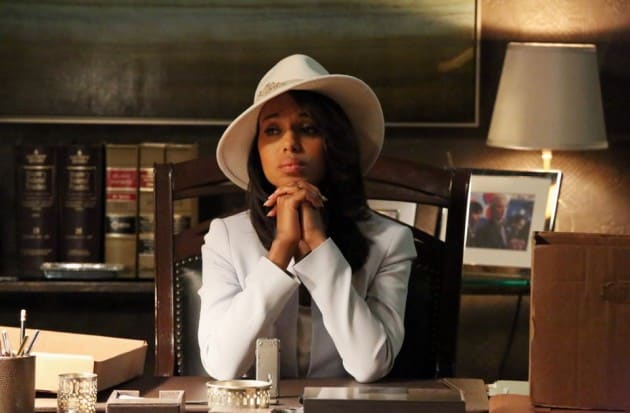 It is beyond clear that Scandal is a show that rightfully earned its place in the audience's living rooms, hearts and Thursday nights; however, given the current winter hiatus and the fact that the remaining 13 episodes of Season 4 will air on a date that is unknown at the moment, there is a void of "it's been handled" in our lives.
For those of you who are loyal fans, here is a list of five of the reasons why you are still watching this undisputed hit. For those who have not jumped into the bandwagon yet, this might be a list to consider, also, what are you waiting for? These are five reasons to watch Scandal.
The strong female lead
Episode after episode, Kerry Washington earns every single accolade she has gotten for her portrayal of the lead role. Washington inhabits Olivia Pope with such grace, and confidence that it becomes impossible to argue that the character was meant for her to play.
It is empowering to witness how Olivia takes no prisoners, gets the job done, and, at the end of the day, she has still manages to keep her light-colored clothes impeccable, her friends and coworker close, and her enemies neutralized (albeit closer). She has a resolve to her while also keeping a healthy amount of humanity within, which is why, in so many words, it can be claimed that Olivia has the potential to have it all.
Olivia might pay a high price at times, yet she is this independent career-woman, who cleans up D.C.'s biggest messes, while taking the President's breath away. She is so good as a lead character that, this spunky and driven Crisis Manager has single-handedly conquered the -almost- impossible: being the other woman and not being destroyed for it, a task that has proven futile for most characters, even within the confines of fiction. As a rule, the mistress does not get a happy ending or sympathy; the mistress is reduced to merely being an accessory to a midlife crisis. That, Olivia Pope, is not.
There is much more to be said and directed about the fascinating existence of Olivia; however, the truth is that from the very first scene of Scandal, before we officially met Ms. Pope, we wanted to be in her orbit, we desperately longed to be part of the universe of the woman capable to lead a troupe of gladiators in suits.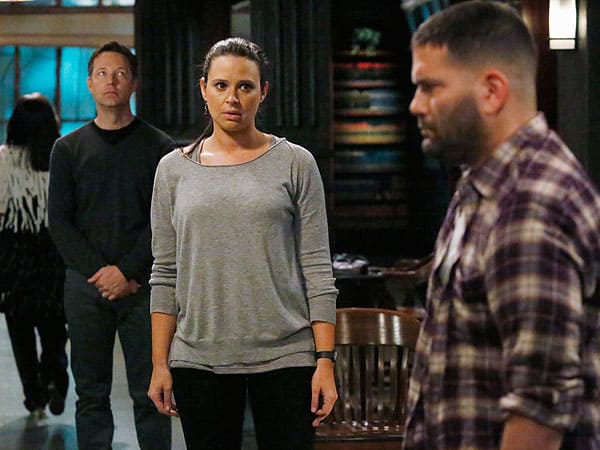 The compelling characters
We adore Olivia, that has been established, and even though there would be no Scandal sans the aforementioned Crisis Manager, she would not shine as brightly as she does if the show lacked the rest of the characters, all of which have conquered our hearts in one way or another. The supporting cast and the diverse character profiles Scandal handles (pun more than intended) is key to the show's appeal. Olivia works as an entity not because she is an individual with a temper and a powerful place in the scheme of all things D.C. She doesn't push others around; there are no dummies in Scandal.
From the loyal O.P.A. team to David Rosen (at times honorary gladiator), to everyone at the White House, and even Poppa Pope, every single character has motivation, resolve and aptitude to accomplish goals. Each supporting member of the ensemble cast displays depth, dimension and a juicy backstory that compliments and highlights the main storylines and the smaller arcs.
Olivia would not be Olivia without those around her, and the show would not be as riveting, had the writers opted to give us generic minions that follow the protagonist around and heavy-accented, stereotypical villains that stand in her way. Everyone carries their own weight and there is always someone to root for.
The unquantifiable hotness
There are layers upon layers of heat emanating from the confines of Scandal. First off, there is the obvious: the romantic relationships. From the pairs to the multiple triangles, going from the milder, more mainstream romances to the illicit ones, every "ship" adds fuel. Chemistry abounds in this show. It goes without saying that there is, too, enough variety, to spice things up between the characters and, in the process, melt TV screens across the world.
The topics the storylines cover and embrace are hot themselves. This is a quality that keeps Scandal very hip and current. Lust, lies and corruption are themes that can get old and tiresome FAST; however, well-placed and developed twists, followed by game-changing consequences, which impact the characters the audience loves with devotion, keep eyeballs and interest intact.
Last but not least, fashion factors into the hotness of the show. Wardrobe is not just dressing these fictional people we follow around; there is intent and purpose in every item that is added to the characters. There is palpable planning and thought, calculation and design that shape the way in which we perceive everyone. Granted, the cast of Scandal is already good-looking, but restraint and editing can be seen in the selection of clothes flaunted. The show is provocative without relying on an excess of skin display.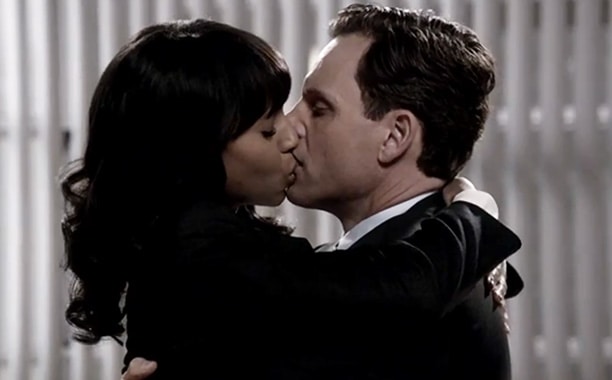 The D.C. of it all
Lately, there has been an emerging trend in hate-watching shows that take place in the United States' capital. House of Cards, Homeland, and Scandal illustrate that politics and agency secrets and tactics are "cool" again. There is no science in this matter, every audience, regardless of the demo they belong to, enjoys different brands of dirty laundry; yet the more unreachable the people whose laundry is going to be exposed is, the meatier the stories become.
Washington D.C. provides a wide range of characters that are always two steps away from selling their souls: hence the interest. Politics are universally viewed as filthy, regardless, and power and money will always be seductive. World leaders, by default, will always be magnetic, no matter how doomed, soul-deprived or criminally conscientious they are. Because of the context it provides, D.C. is the perfect playground for a show like Scandal.
On a personal note, I have to add that I lived in D.C. Scandal 100% nails the "D.C.-ness" in its characters.
The dialogue
Yes, sometimes there is a very Sorkin-esque walk and talk feel to Scandal, and sure, the show has its fair amount of impromptu speeches, on top of the scheduled ones, but those elements flow together. Not only do the speeches not feel forced, they are tied together well, and considering that they are rooted in the spectrum of D.C. and the White House, they fit.
The dialogue is sharp and poignant. It keeps the audience on its toes, while action does its part (not to mention that Scandal is a very efficient one-liner machine). The show has coined so many brilliant terms since it began its run (with the excellent "gladiators in suits," no less) that it has garnered a true identity.
It's always good to have a series that can show and not just tell. Scandal masters both, usually, at the same time.
If you're already a Scandal fan, what do you love most about the show? Let us know in the comments!
Photos via ABC