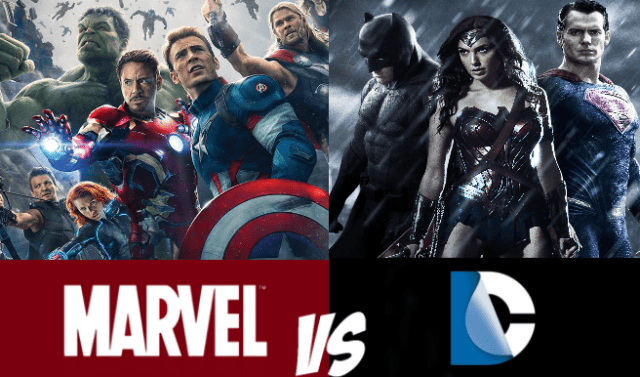 There's been an ongoing rivalry between Marvel Comics Universe, or MCU, and the DC Expanded Universe, DCEU, for some time now, but the gap it starting to close just a bit as the DCEU is starting to flex their muscles a bit more. The two powerhouses have been grappling with and griping about one another for a while, but the DCEU seems to be gaining ground as the movie war continues as it brings in more and more high-profile characters and more notable actors. Despite the many criticisms levied towards both companies and their treatment of the many characters they own the DCEU may eventually come out on top.
Here are five reasons why the MCU should be worried.
The DCEU has Joss Whedon
You do remember what Whedon did for the MCU right? His work on The Avengers, a culmination of other films that finally brought all of the main characters into the fold, was the beginning of something great for the MCU and ever since then it's been a slow but methodical run to Avengers: Infinity War. However, a few projects have already gone off the rails, and since Whedon is now at the helm for the DCEU it's safe to say that it might be time to sweat.
Wonder Woman
This movie might actually be impossible to top for a while. If Avengers: Infinity War is going to do it then they might need to lean on Captain Marvel a little more or introduce a few of the female characters in such a way that it might seem like they are more vital to the overall success of the heroes than they might originally be seen as. It's time for the women to step up and assume a little more control.
They're taking the film maker approach
A lot of directors want to bring their own vision to the screen, which is what Warner is letting a lot of people do more often now. So far it's been a big success as the movies that are released are something unique and yet still beholden to the source material in a way that is liberated despite conforming to what people want.
Zack Snyder is stepping away from the DCEU
Snyder's visions were undeniably dark. He didn't seem like the right fit for the DCEU and as of now he has decided to step away and try his hand elsewhere. This could be an upside for the DCEU since now they can focus upon directors that will bring to life something that is not so inherently dark and geared more towards what they want to see.
The MCU is not as innovative as it used to be.
Unfortunately the MCU is guilty of resting on its laurels and has been a time or two. Instead of uniting their differing hero's they are pumping out the same thing with each new movie in a different way so that fans will have some entertainment but won't have to endure an entirely new plot or list of characters.
The MCU needs to pick up the pace before they get left behind.