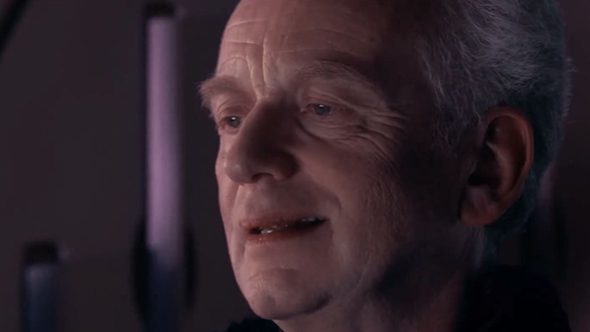 Now that we know, or think we know, a little about what's coming in December when The Rise of Skywalker comes along, people are feeding into the rumor mill in a big way since Star Wars is among the many movies that people simply want to know more about and will continue to talk about well after each movie has been released. But this one is even more important to many people since it signals the end of the Skywalker line it would seem and a jump into a bigger universe following this trilogy. Kayleena Pierce-Bohen from ScreenRant has been kind enough to compile a list of theories detailing how the dreaded Emperor Palpatine might come into the story since his distinctive laugh was heard at the end of the teaser, and there's no doubt that he'll be a part of it in some way. Matt Miller of Esquire and many others are hopping on this particular train as well and giving their own two cents about the theories that Palpatine has done this or that to make it possible for him to emerge once again. But until we really get there a lot of these are just theories, especially since you can expect the cast and crew to be entirely tight-lipped about it.
Here are just a few theories of how Palpatine might make his comeback.
5. Everything that has happened has done so according to his plan.
Since the first trilogy Palpatine has been a planner, a schemer, and a villain that's simply too smart to be outdone by anything or anyone that doesn't think as far ahead as he does. Throughout the story thus far it's been seen that he's been able to stay ahead of most everyone at times, though of course his own arrogance is enough to blindside him now and again. But in terms of the long haul he's always been able to see at least five or six moves ahead, meaning that he knew the rebels would eventually win and destroy the Death Star, and the First Order would rise. This would mean that he planned to lose only to come back later and rebuild it all.
4. He will be another great influence on Kylo.
Kylo seems like a very troubled and susceptible individual no matter that he's finally become his own person now. The fact that he slipped Snokes' leash is enough to think that he's in full control of his own senses and is bound to lead the First Order in whatever direction he feels the need to. But if Palpatine decides to focus his energies on Kylo it seems too obvious that this bond will grant Palpatine a great weapon in the form of a powerful Force user, as well as a willing pawn that will think that he's acting on his own initiative.
3. Palpatine will be a clone.
Lewis Knight from Mirror reminds us that despite a lot of the literature that came before being treated as non-canon, there are a few gems here and there that could help the current trilogy along and explain a great deal of how things have happened the way they have and how Palpatine could be back. In the comics he did clone himself in the eventuality that he died, but that idea got so out of control at one point that it had to die off eventually just to even things out. Plus, that many Force-sensitive clones, there were a few of them, seems like a bad idea even for a Sith lord since each one of them is essentially him, power-hungry and willing to do anything to get it.
2. He was Snoke the whole time.
This one seems less likely since it would depend heavily on the clone theory considering how The Last Jedi went. Snoke wasn't built up as much as some people like to think since he was an enemy that was there but still wasn't quite as present as he could have been until The Last Jedi. If he was a clone and if he did survive the Death Star, both of which would be required, it would explain some of what happened in the last movie and why Snoke was considered to be so powerful. But hiding his emotions from Palpatine doesn't seem like something Kylo would have been able to do.
1. His presence will facilitate Rey's biggest test to date.
One on one when it came to the use of the Force it was seen that Rey couldn't really stand up to Snoke, so if Palpatine is in residence when she travels to the remnants of the last Death Star it seems fair to say that he'll be her biggest challenge yet. Even if he is diminished a bit Palpatine is one of strongest of the Sith lords to come along in a while, and Rey's training is likely still not complete and her experience is still woefully inadequate to take on someone like the emperor.
But it will be a good fight all the same.