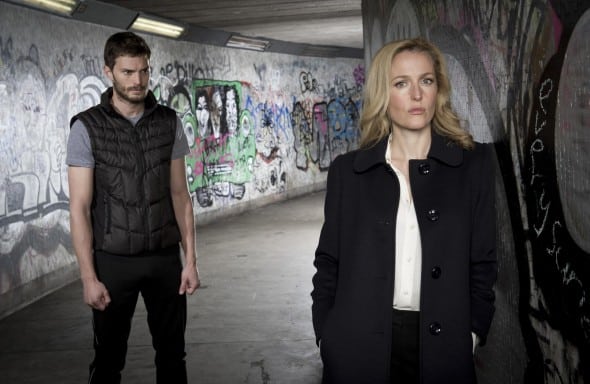 Whether you're in the mood for crime thrillers, dark comedies, or bitter-sweet romances, the range of options available on Netflix is guaranteed to satisfy. If you want a show studded with British accents, you'll be equally well catered to. While there's no shortage of US and European remakes of British shows on the market, the originals are usually the best (with the possible, and arguable, exception of The Office). Get prepared to be seriously entertained with our round-up of the five best Netflix UK TV series currently streaming.
The Crown
As it enters its third season, what better time to catch up on some right royal antics than by binge-watching your way through the first 2 seasons of the sublime The Crown? The epic blockbuster traces the life of Queen Elizabeth II, taking us on a journey from her early years as a wide-eyed, shy ingenue to her transition into the stolid matriarch we know today. If you want to see what the royals get up to behind closed doors, this series is as likely as any to satisfy the craving (albeit with the help of some flattering camera angles and a light dusting of make-belief). The acting is superb, with Matt Smith's Prince Phillip and Claire Foy's Elizabeth ranking as some of the finest portrayals of the royal family ever seen on the small screen. Sadly, both actors (along with the rest of the crew) departed the show at the end of season 2, but with Olivia Colman and Tobias Menzies stepping up to the challenge of playing the middle-aged Windsor's in season 3, we've still got a lot to look forward to.
Black Mirror
Charlie Brooker's dystopian anthology series just seems to go from strength to strength. Thanks to the cash injection the show received when it made the jump from small-time UK terrestrial TV to Netflix, Brooker, and co-creator Annabel Jones have been able to let loose with their imaginations on an epic scale…. and with episodes such as the Emmy award-winning "USS Callister"," "San Junipero", and the extraordinary, standalone feature "Bandersnatch" to its name, the results speak for themselves. Granted, Black Mirror isn't one for everyone (if you're a fan of shows that leave you with a warm, fuzzy feeling in your tummy, be prepared to be disappointed), but however bleakly depressing or controversial the storylines get, their razor-sharp, satirical rendering will leave you glad you tuned in. With five seasons to enjoy, get set for some serious binge-watching… just don't expect to have any hope left in humanity by the end of it.
The Fall
As the Guardian praised at the time of its debut, British-Irish crime drama The Fall is intelligent TV at its best. Starring Jamie Dornan as a serial killer on the loose in Belfast and Gillian Anderson as the Metropolitan Police Superintendent tasked to catch him, the combination of clever storylines, gritty subplots, and superb writing is a guaranteed winner. Anderson turns out one of the best performances of her career as DSI Stella Gibson (she's even said it ranks as her favorite all-time role, even topping Dana Scully), while Doran is equally spell-binding (not to say disturbing) as the killer Paul Spector. Unlike most crime series, there's no whodunnit element to the show. Instead, it focuses on exploring what could drive an outwardly normal, seemingly functional person with a job, a wife and kids to kill. As well-received with critics as it was with the viewing public, the series picked up a clutch of awards during its 3-season run, including a British Screenwriters' Award for Best British Crime Writing and a slew of Irish Film and Television Best Actor Awards for Dornan and the rest of the crew. If you want gritty, if you want intelligent, and if you want to see Doran tackle something slightly more challenging than 50 Shades, this is the one for you.
The End of the F***ing World
Dark, bleakly funny and never anything less than deeply, completely human (despite having two self-confessed psychopathic teens at its heart) The End of the F***ing World is British TV at its best. The series revolves around James (Alex Lawther), a misanthropic, disturbed 17-year-old whose life gets turned upside down when he meets the equally damaged Alyssa (Jessica Barden). Together, the modern-day Bonnie and Clyde's embark on a journey into life, love, and crime. Thanks to stand-out performances from the two young leads, a first-class soundtrack, and neatly packaged 30-minute episodes, the archaic, nihilistic comedy of The End of the F***ing World is the TV equivalent of Pringles, where one is just never enough. Fortunately, it doesn't have to be — with the 2nd season recently out and picking up just as much praise as the first, hunker down with the series this weekend for some serious entertainment.
Sex Education
It may deeply cringe-worthy at times, but then again, what would you expect from a series entitled Sex Education? Creator Laurie Nunn has taken all the crudeness, rudeness and downright embarrassment of being a teen and splashed it over our screens in all its visceral glory… to stunning effect. Over 40 million viewers streamed the first series (a second has already been commissioned and is due for release sometime in 2020), while the critical reception was just as enthusiastic. Liz Shannon Miller summed up the general consensus with her comment "Sex Education does a lot of things really well, chief amongst them being the creation of a high school world which feels fully developed – realistic to a degree, but..[with] a sense of escapism.'). Combine that escapist fun with some standout performances from its young cast (not to mention Gillian Anderson, who seems to have taken up permanent residence on British TV), the kind of soundtrack you wish your own teens had been accompanied by, and a combination of humor and romance that packs a surprisingly big punch, and you're looking at one seriously entertaining series indeed.
Tell us what's wrong with this post? How could we improve it? :)
Let us improve this post!