In the world of online streaming, Prime Video isn't so much a Netflix competitor as it is a cancerous node to an otherwise unrelated subscription service (Amazon Prime). In as much as the people in charge of it both seem to dismiss it as a non-entity and hold it up as a would-be pillar of the entertainment industry, it occupies a fascinating place within the larger movie ecosystem. Being both a place to dump legacy titles that most subscribers couldn't care less for (if they even knew that they existed at all) and as a first-run provider of prestige features and must-see blockbusters, it provides exemplary coverage in housebound cinephile's digital movie catalogs and a robust mix of all sorts of filmic oddities.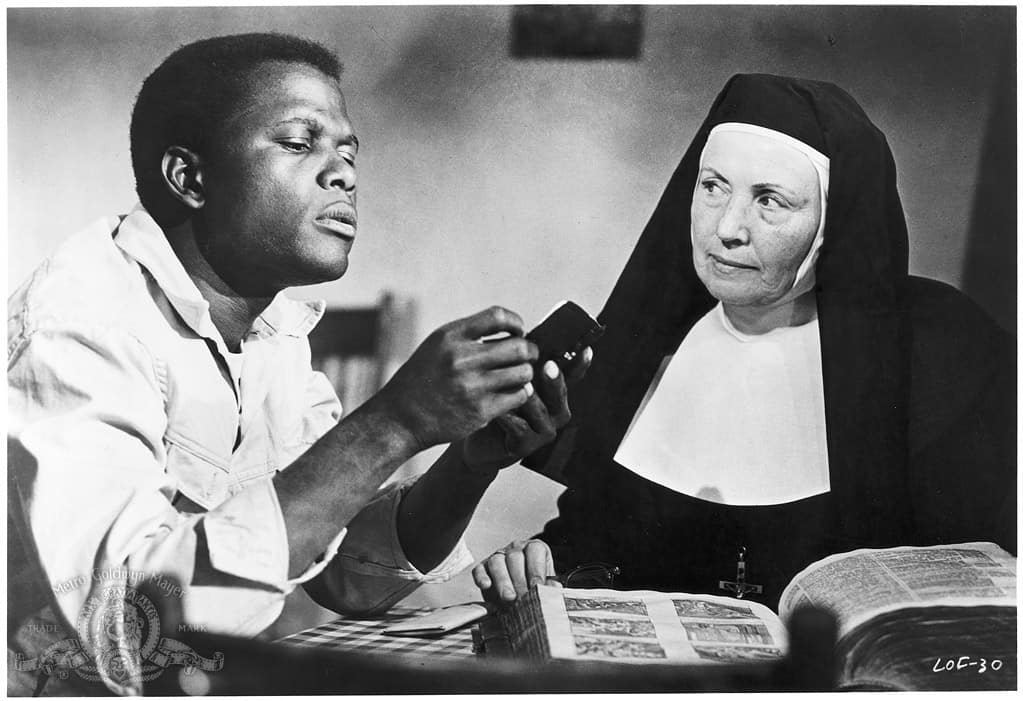 Lilies of the Field (1963)
The passing of Sidney Poitier this month was a major blow to cineastes and civil rights activists the world over. A resplendent figure from the final days of the Hollywood studio system – the only person of color of his generation to break into the mainstream of the industry – he was viewed, often incorrectly, as the stuff-lipped Black Savior of White Morality: who would show up for a few minutes every film to teach racists to be more tolerant and that all Black people weren't like "that." The thing is, though, that his roles were frequently much more complicated than as an off-color Atticus Finch, like in Paris Blues (my favorite of his films) where he left the country because he was so fed up with the deplorables running the country, or in In the Heat of the Night, where he (in)famously struck down a withered old racist that he'd had more than his share of. Tenderer than either of those movies, however, is Lilies of the Field, the film for which Poitier became the first Black performer to win the Best Actor Oscar, in which he plays a well-meaning roustabout conned into building a church for some nuns. It's a sweet little picture that does more than perhaps any other movie to show just how well-rounded Poitier was as a performer: filed with moments of wit and whimsy, drama, comedy and catharsis.
Paper Moon (1972)
Also lost to us this month was the legendary Peter Bogdanovich who, along with ex-wife and creative partner Polly Platt, made some of the foundational films of the New Hollywood movement and documented the Studio Era greats while they were still kicking around California as genteel old men. There are a lot of great places to start with Bogdanovich , whose career spanned a great many decades and much of which has gone unappreciated even today, but you could hardly do worse than Paper Moon, a tender road drama about a mismatched pair of Bible hucksters working their way cross-country. Anchored by the magnetic father-daughter pairing of Ryan and Tatum O'Neal (the latter of whom is the youngest performer to win a competitive Oscar at age 10), it is a powerful, moving, often starkly unsentimental drama that stands out as one of its decade's very best movies.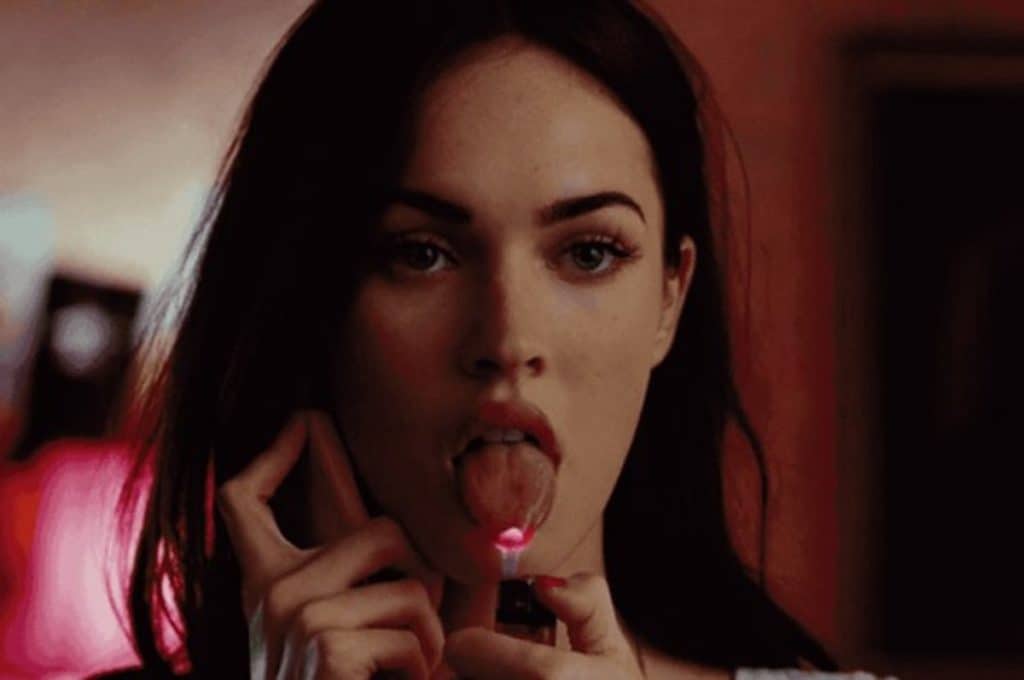 Jennifer's Body (2009)
Even though I have always had some deeply mixed feelings on the movie, one of the real pleasures of the past few years has been to watch this Megan Fox-fronted horror movie be rediscovered and reappraised by a new generation of moviegoers interested in more than just seeing "the hot chick from the Transformers movies." A fascinating, if sometimes not entirely successful, portrait of burgeoning womanhood in a world dedicated to tearing women down, this "Hell hath no fury like a woman scorned" revenge flick was borne of much of the same cultural milieu that gave us #MeToo era yarns like The Witch (2016) and Promising Young Woman (2020). While Jennifer's Body doesn't quite ascend to the same heights as the competition, it is a fascinating missing piece into that larger cultural narrative… not to mention a killer way to spend an hour and a half on a Friday night.
Yakuza Apocalypse (2015)
Takashi Miike has always had a unique placement in the larger cinematic landscape of the 21st century. Spanning horror, exploitation, arthouse and family friendly films, you never quite know what to expect from the man who once famously opined that it was worth making an entire movie for the sake of a single, must-watch scene. Yakuza Apocalypse – a yakuza vs vampires vs demons vs kaiju monster mash that seems to exist only so that we can watch an actual frogman in a cutesy frog mascot costume beat up a bunch of low-level hoods like the world's strangest episode of Dragon Ball Z – puts that go-for-broke ethos into practice. A bizarre mix-up of concepts and genres across the board, this is the kind of movie that will have you calling up your friends to tell them about the second that the credits start to roll.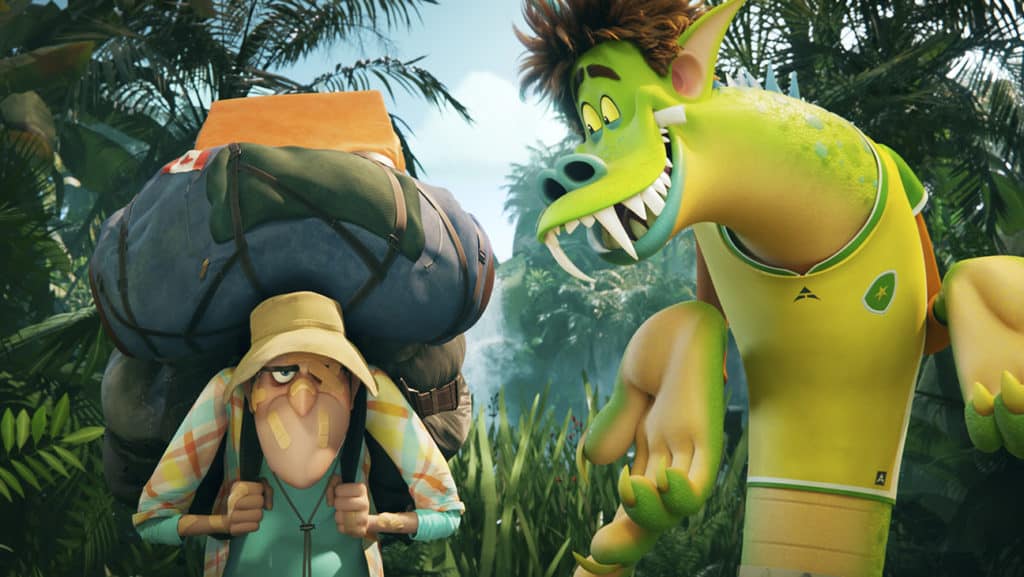 Hotel Transylvania: Transformania (2022)
A major release sadly shunted Amazon as a cost-saving measure while we still sort ourselves out of this pandemic, the latest Hotel Transylvania movie from animation legend Genndy Tartakovsky looks to be a technicolor balm to the usual doom and gloom of the opening months of the year. The franchise on the whole has been steadily improving since the first entry hit theaters a full decade ago, thanks to its growing cast of interesting characters, and the latest entry looks to continue the trend with the distinctive gag of mixing up the monstrous properties of its eclectic cast. Enjoy it while you can, because this looks like it's going to be the last major family-friendly movie we're going to get for a while (especially if you are playing it safe with going to the movies with your kids these days).