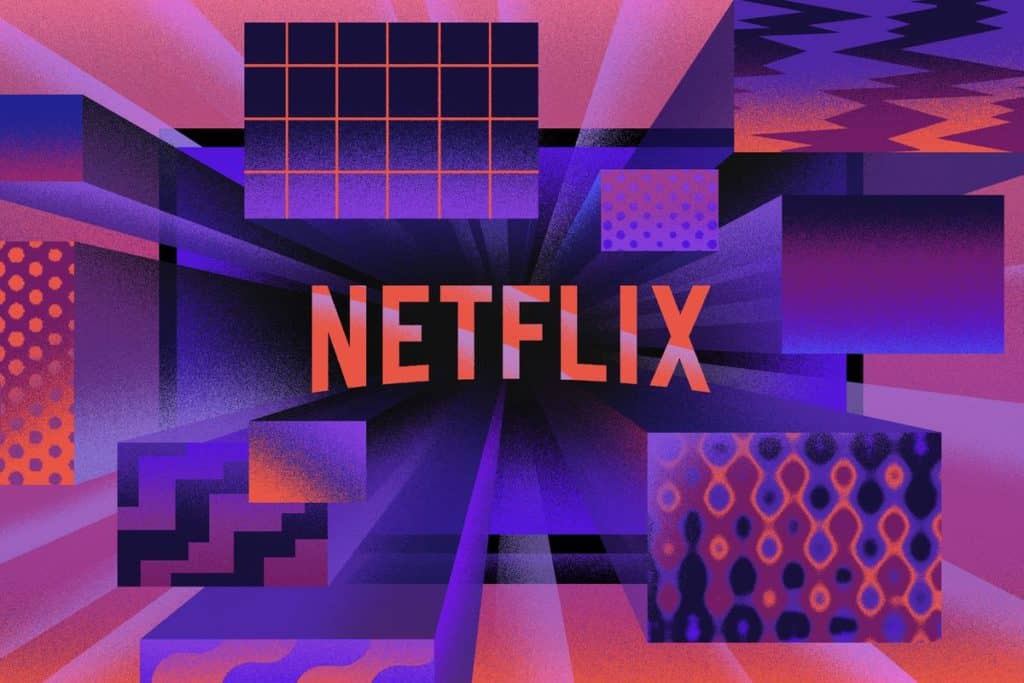 While we may have grown another year older in this pandemic, not much else seems to have changed. Those of us who can afford to are still shuttering up at home as much as possible and with all of the pre-Covid leftovers having finally been used up by Hollywood in 2021, movies being released in theaters has been drawn out to an insufferable trickle. Still, life goes on, and there are plenty of great movies available from the quarantined comfort of your own living room.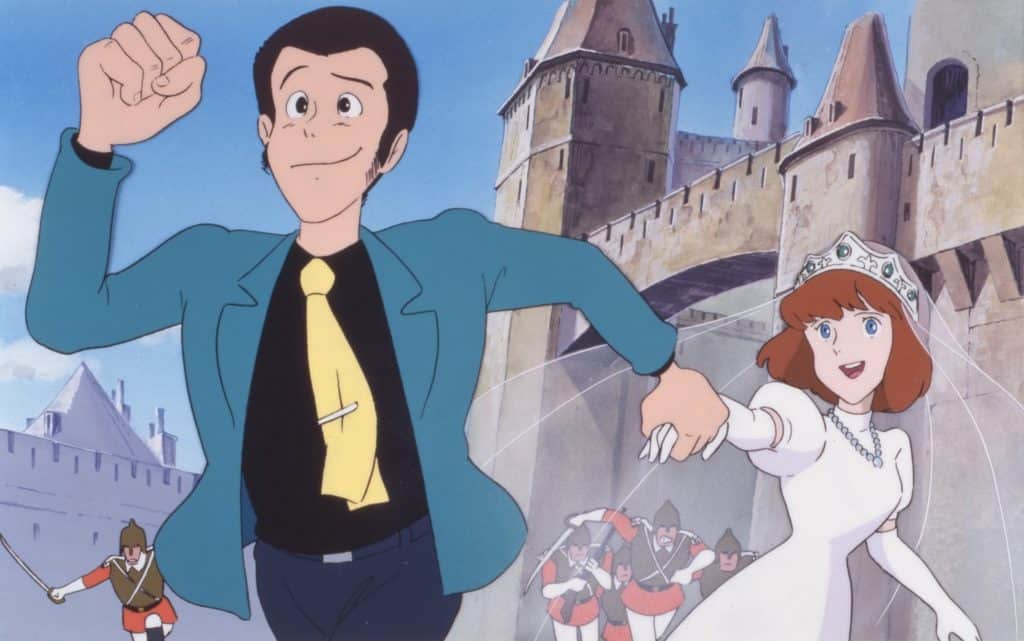 Lupin the 3rd: The Castle of Cagliostro (1979)
Much noise has been made about legendary Japanese auteur Hayao Miyazaki's return to the big screen from retirement. Being perhaps more responsible than any other individual for the increasingly popularity and proliferation of anime outside of Japan, and with his bittersweet swan song The Wind Rises (2013) long since faded from view, his long-promised How Do You Live? has been a rare treat to look forward to. But with work still underway on the finished product, it seems fitting to return to his first foray into theatrical animation: a pithy little mystery story in the vein of the much better-known Sherlock Holmes. While it is hardly up to the snuff of masterpieces like Princess Mononoke (1997) and Spirited Away (2001), The Castle of Cagliostro is an enchanting first-look at the creative force that Miyazaki would soon become and a wonderful little gem that is tragically overshadowed by his better-known output of later years.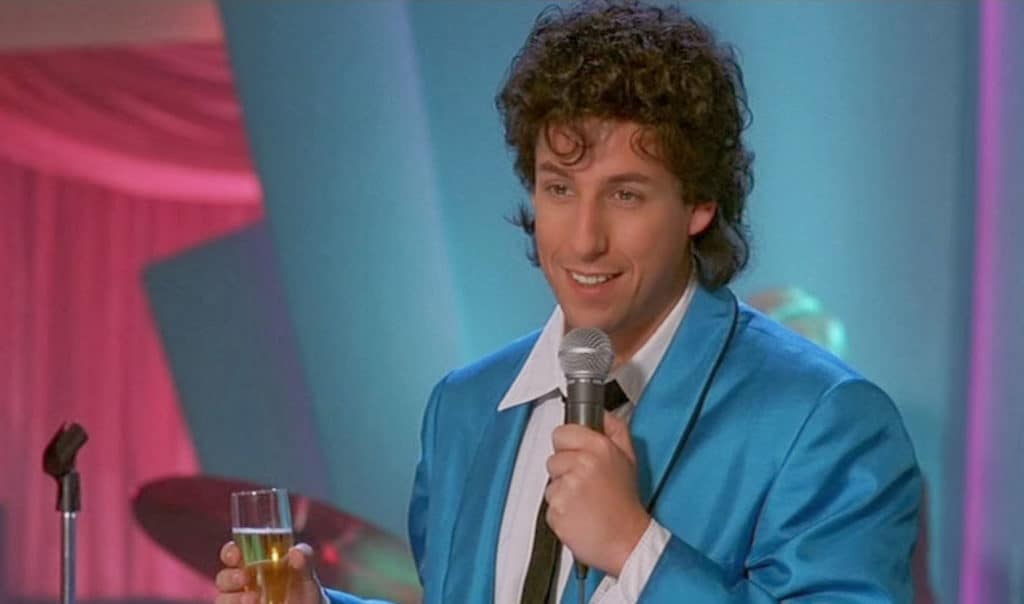 The Wedding Singer (1998)
Between movies like Noah Baumbach's The Meyerowitz Stories (New and Collected) (2017), the Safdie Brothers' Uncut Gems (2019) and even the delightful throwback Hubie Halloween (2020) catapulting him back into the upper echelons of movie stardom – all of which are also available on Netflix's streaming service – Adam Sandler has been going through something of a renaissance as a performer. Deservedly so, too, as he has always stood out as both a preeminent comedic voice among his peers an underrated dramatic force that remains the closest thing that we still have to a modern-day Robin Williams. This delicate balance between lighter and more serious work has never been better on display than in this oft-overlooked late nineties dramedy about a heartbroken wedding singer who finally finds the girl of his dreams just before she's set to marry the world's biggest sleazebag. It's a familiar sort of setup, but one that is executed with aplomb here, marking both the best and most mature of Sandler's early work and an enduring gold-standard for how to best use his talents.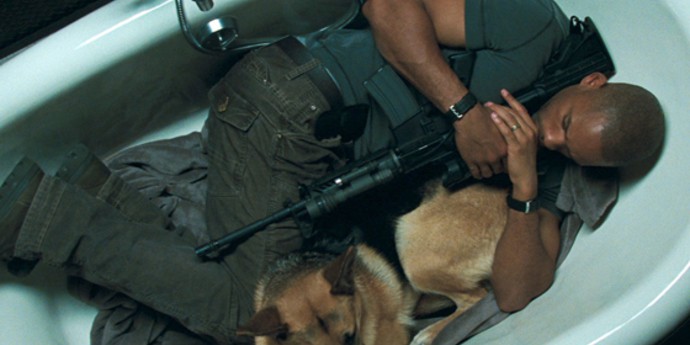 I Am Legend (2007)
Early buzz has it that Will Smith is the man to beat for the Best Actor Oscar this year, having turned in a career-best performance in King Richard (2021) as the father and coach of tennis mainstays Venus and Serena Williams. Like the aforementioned Adam Sandler, however, this is hardly the Fresh Prince's only Oscar-worthy performance, the best of which comes from the most unexpected corner of studio filmmaking. I Am Legend, the umpteenth adaptation of the Richard Matheson novel of the same name (most famously realized by Charleton Heston in 1971's The Omega Man), is an action-horror blockbuster that reimagines the vampiric ghouls of Matheson's mid-century novel as something closer to the hyper-rabid zombies of Danny Boyle's 28 Days Later (2002). But what really sets this apart from its more disposable forebears is just how much attention is devoted to Smith's character a man utterly broken from the incessant routine and crushing loneliness resulting from quarantining in his fortified homestead. Three years into Covid, and his dead-eyed Shrek (2001) recitations are looking a lot more relatable than they were nearly fifteen years ago.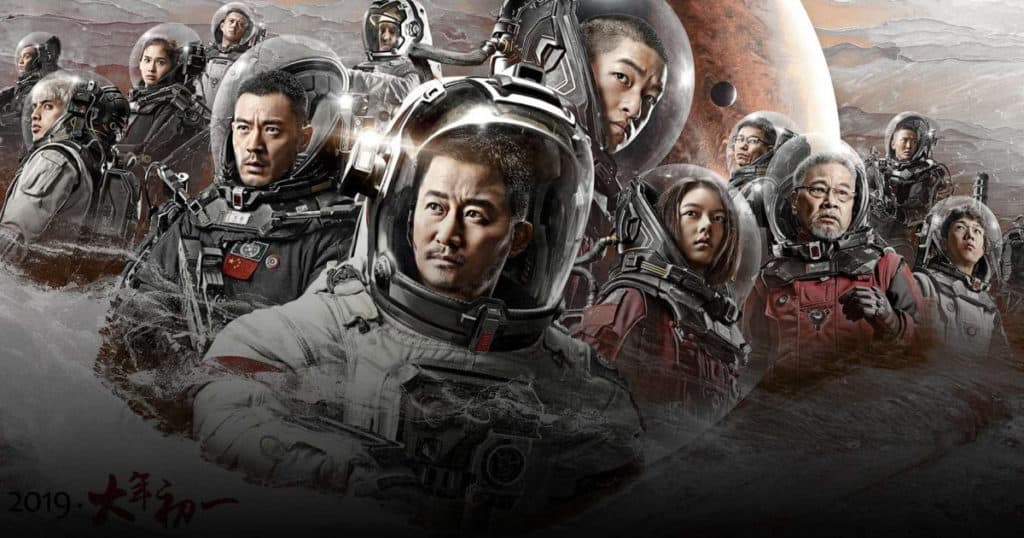 The Wandering Earth (2019)
I miss the bombastic excess of 1990s blockbusters: the kind of over-the-top, melodramatic disaster programmers that men like Michael Bay and Roland Emmerich spearheaded to staggering success with mainstream audiences back in the day. But while Bay spiraled out with increasingly unhinged Transformers movies (a cycle that seems to have mercifully ended after 2017's The Last Knight), Emmerich is back in his resplendently retro form this year with Moonfall (2022), about the moon somehow crashing into the Earth in one of his all-too-familiar extinction-level climaxes. But whereas Americans seem to have lost interest in these kinds of disastrous mega-spectacles more generally, they've been the bread and butter of Chinese blockbusters for years now, most tellingly in the Armageddon-alike The Wandering Earth, whose delightfully absurd premise involves the coordinated efforts of its scattered everyman heroes to restart the mountain-sized rockets that have been strapped onto the planet in order to fly the Earth into a new orbit around a distant star. The movie is even more ridiculous than it sounds, and also somehow far more interesting as a cultural artifact than it ever should be. But if, like me, Moonfall just can't arrive for you soon enough, this might just be the diversion you need to get you through its red carpet rollout.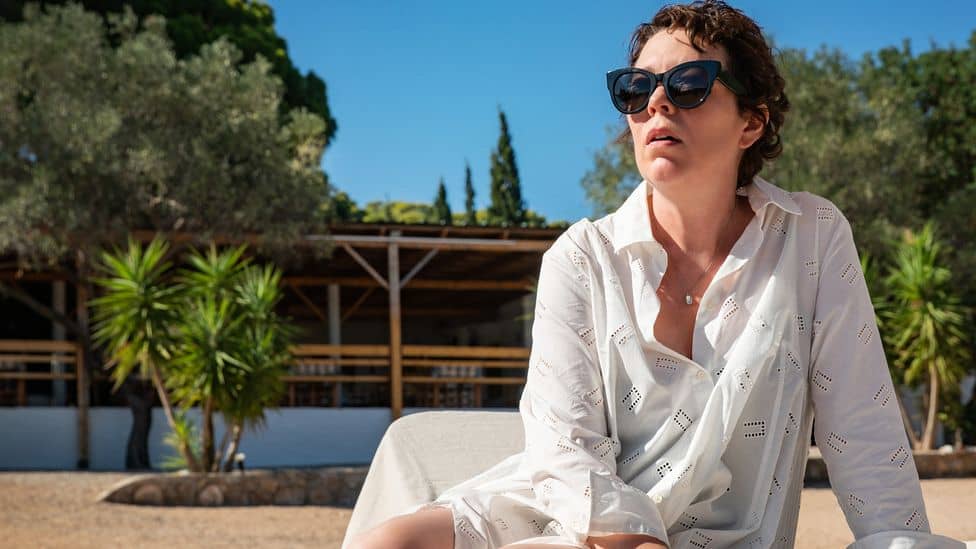 The Lost Daughter (2021)
Netflix has really stepped up its game in recent years as it relates to its original programming: providing not just some of the most entertaining and geographically diverse entertainment on the planet, but also some of the most jaw-droppingly increasable prestige productions on the market. 2021 has more than its share of hopefuls and dark horse contenders – including The Power of the Dog, Tick Tick Boom and Passing – but the latest comes from first-time director Maggie Gyllenhaal and recent Oscar winner Olivia Coleman. Based on the novel of the same name by Italian novelist Alena Ferrante, this engrossing drama about vacations gone wrong, hidden obsessions and the dark recesses of our pasts. A powerful debut and one of the year's very best offerings (at home or otherwise), The Lost Daughter will absolutely be one to catch up with before Oscar nominations are announced next month.