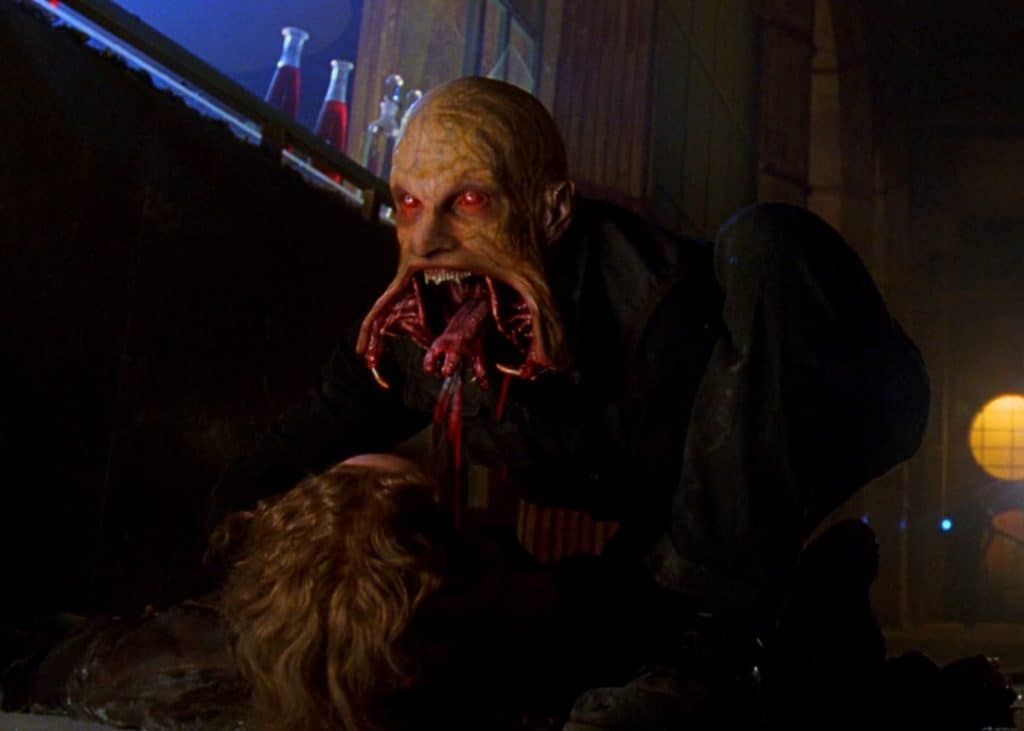 Another year, another slate of horror movies that are overall dominated by non-U.S. releases. As the 2000s give way to the 2010s, this will change, to be sure. While the genre overall was very healthy in the first years of the 21st century, there was a decidedly uneven split between domestic and international releases at the time. For every standout like American Psycho (2000) or unappreciated classic like Bones (2001) you had coming out of Hollywood, there was a far more substantive body of work coming out of the likes of Japan, Britain, France and even Australia. J-Horror, New French Extremity and European arthouse horror dominated the early years of the decade far more than American slasher remakes and zombie movies, a fact well-represented in the third year of the decade.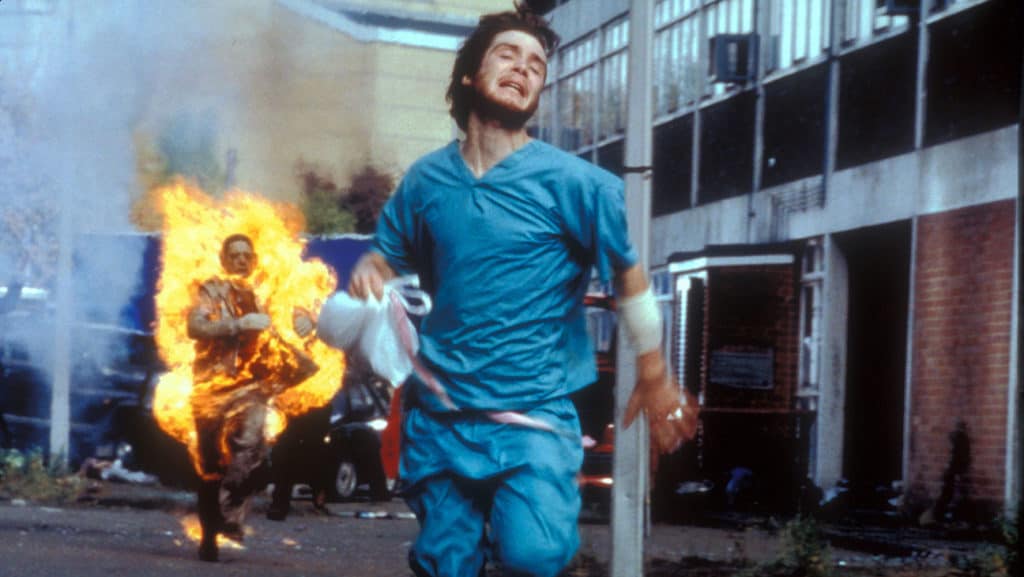 28 Days Later (2002)
Although American zombie movies like Dawn of the Dead (2004) and Land of the Dead (2005) dominated the undead scene throughout the decade, some of the best (and certainly the most interesting) entries into this stratum of horror came from elsewhere throughout the world. Predicting the 21st century zombie both in popularity and in its ultra-mobile / highly-virulent reimagining, Danny Boyle's and Alex Garland's 28 Days Later combined evocative 9/11 imagery, visceral digital photography and a fresh take on Romero's lumbering ghouls to create the blueprint for nearly every piece of zombie media going forward. It's a powerful bit of alchemy, to be sure, and makes for just as raw and gripping a viewing experience as it did nearly twenty years ago.
Bubba Ho-Tep (2002)
Outside of the various Universal monster movies, I've always been surprised at the general dearth of mummy movies in the horror genre. Heartier than a run-of-the-mill zombie, wickedly intelligent and possessing an array of potent magicks, mummies stand apart as unique and singularly iconic antagonists. Maybe it's because of all the cultural baggage inherent to the Egyptian backdrop that it never really caught on much in the larger horror fandom – too many quirks of culture or potential pitfalls to overcome – but, ironically enough, those are the exact reason why the premise worked so well in this rip-roaring, Bruce Campbell horror-comedy in which Elvis and a Black JFK need to save their nursing home from a marauding Mason-Dixon mummy. Equal parts an unfettered gross-out comedy and a poignant meditation on the realities of aging in the United States, this is a remarkable gem of a film that sadly has yet to find much of an audience despite its undeniable strengths as a piece of horrific (not to mention comedic) filmmaking.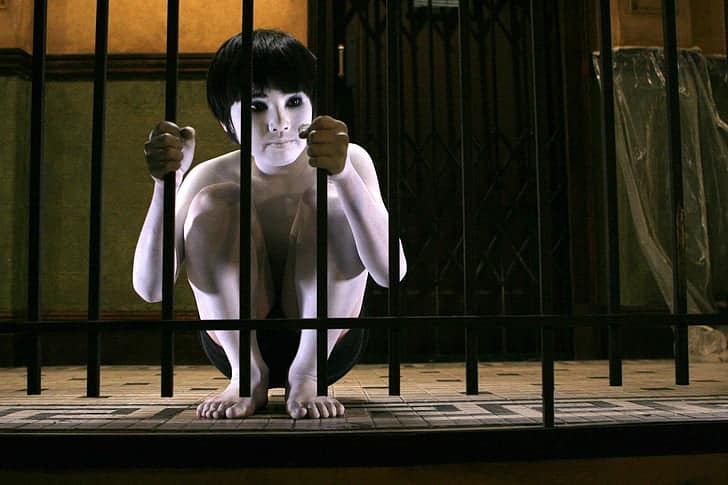 Ju-On: The Grudge (2002)
Despite being the ideal vessel for J-Horror in the early 2000s (that is to say, a horror-obsessed, teenaged Japanophile on the prowl for something just a bit off the beaten path), I actually came to J-Horror rather late in its life-cycle, and even then more by way of their vastly inferior US remakes than through their original versions (and, yes, I am absolutely throwing shade on the better-than-average retreads The Ring and The Grudge). Maybe that's why Ju-On knocked me so hard off my feet when I first saw it: taken in its raw, unfiltered form, the film is a remarkably powerful yarn and an incredibly haunting sketch of lingering, generational trauma. It took everything that I thought I knew about ghost stories and completely flipped them on their head. Without the expected wrinkle of technology running amok that is typical to this moment in Japanese horror, it proved a potent totem for the effects of purely social violence and a chilling counterpoint to conceptually similar films like Pulse (2001).