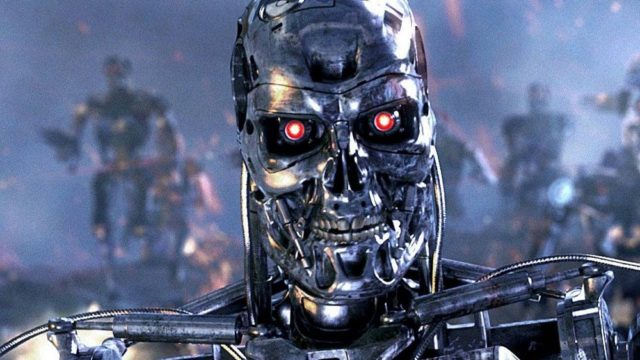 Fiction is often used as a means of speculating about the future by extrapolating from current trends. Movies are no exception to this rule, which has resulted in some rather memorable works that serve to provoke thought in some of their viewers. Here are five movies that made predictions about the future that could very well come true in the real world:
Elysium
Elysium imagines a future in which the rich and powerful live in the beautiful and well-maintained environment of a space station while the rest of humanity makes do with a ravaged planet plagued by crime, pollution, and overpopulation. The space station still seems a bit far-fetched, though there is a fair amount of interest from a wide range of figures in the colonization of space. However, the rest seems like an exaggerated version of the divide between the developed and developing world once climate change begins putting more and more pressure on human institutions.
Outbreak
There have been a number of infectious diseases that have been hyped up by the media in recent times, so it is understandable if some people are rather jaded by the whole thing. However, they need to remember that the threat of those infectious diseases were blunted by a combination of fast action and strong institutions, meaning that they should not get complacent, particularly since this is a world that has seen a fair amount of research into bio-warfare. As a result, the most unbelievable part of Outbreak is not the infectious disease but rather the proposed means of eliminating it.
Robocop
Given the improvements that have been made in the field of prosthetics, the basic concept of Robocop seems like something that could happen in the not so distant future. For that matter, the corporatization of an entire city is not that unrealistic, considering that there have been entire towns owned and operated by single companies. Sometimes, said towns were meant to benefit their residents, but most times, they were much more exploitative in nature.
San Andreas
San Andreas was panned for being rather carefree when it came to scientific facts, but the basic concept of a huge earthquake wreaking enormous havoc on the West Coast is not an unbelievable one. With that said, it is amusing to note that the American Geosciences Institute criticized San Andreas for exaggerating the danger of the San Andreas fault before pointing out that the Hayward Fault was a much bigger threat to the region in real life.
Terminator
Robot uprisings have been a popular premise for a long, long time, which is rather unsurprising considering that the term comes from the Slavic for "forced laborer." However, the concept of a robot uprising like the one in the Terminator franchise has never been as plausible as in the present for the simple reason that true artificial intelligence is coming closer and closer. While researchers are still struggling to overcome fundamental issues such as natural language comprehension, it is not difficult to see how artificial intelligence could come into existence as humans continue to improve on machine learning, which would result in a host of ethical issues with a non-zero chance of conflict between various parties.
*There's also films like The Day After Tomorrow, Children of Men, Armageddon, and plenty of others that get a nod.
Save