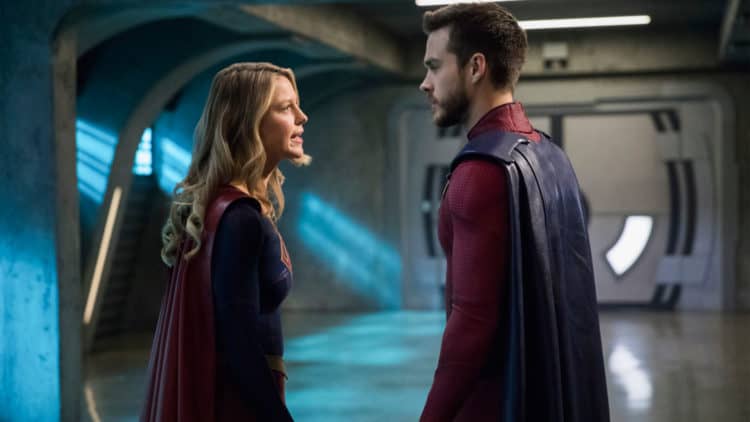 Currently, Supergirl has entered into its fourth season. As a result, now seems like a good time to go over some of the most memorable moments from Season 3 of the series. Granted, said season has its fair share of rough spots, but on the whole, its storytelling managed to be quite engaging, which is why there were more than a few moments worth remembering. Here are five of the most memorable moments from Season 3 of Supergirl:
Alura Is Alive
The fate of Krypton is something that looms over the stories of Supergirl and related stories. After all, the loss of an entire world is horrendous on a scale that most of us can't even begin to understand, which is rather fortunate for us to say the least. As a result, the fact that Kara's mother Alura survived the incident is a miracle, particularly since it has been established throughout the series that Kara had a very strong bond with her mother. On top of this, it is interesting to note that Alura was played in Season 3 by Erica Durance, who some people might remember as Lois Lane from Smallville.
Reign Beats Supergirl
Introducing supervillains can be a pretty complicated process. After all, the people behind the moment need to sell interested individuals on the threat posed by the character, which can be particularly challenging considering the constraints under which comic books and comic book-based media often operate under. However, Season 3 of Supergirl managed to do an excellent job in this regard, as shown by the brutal fight between Reign and Supergirl that might have made for difficult viewing but nonetheless managed to establish the first character in a thoroughly memorable fashion.
Supergirl Goes Back in Time
Supergirl going back in time to change the outcome of Sam's fight with Reign will remain one of the better moments from Season 3's finale. In part, this is because this ensured a much happier ending than what would have been. Sure, Sam has lost her powers. However, she will now have a chance to live a normal life with her beloved daughter Ruby. With that said, it should also be mentioned that Supergirl's choice to travel back in time seems like the sort of thing that will have huge repercussions within the series, meaning that it will be interesting to see how said issue will be explored in future episodes. On top of this, time travel is something that can open up a lot of interesting narrative possibilities for a series, so there is that element to consider as well when thinking over Supergirl's time traveling.
The Farewell Party
There were some people who were less than pleased by the placement of Kara's homecoming in Season 3. Their position isn't unsympathetic, seeing as how the homecoming was indeed used to eat up time until the final confrontation. However, that doesn't change the fact that the farawell party held for Kara was a heartwarming reminder of the relationships that she has built with both her friends and her family members, which have made her who she is. What made the scene particularly nice were the moments that Kara shared with each of her loved ones, which was what provided it with enough character to make it interesting rather than maudlin.
The Legion of Super-Heroes Come to the Rescue
The Legion of Super-Heroes is a rather well-known component of Superman stories. For those who are curious, it is a superhero team from the future of the DC setting, was came into existence because of being inspired by Superman. As a result, some of its members went back in time to meet the then Superboy, who proceeded to become an honorary member himself. As a result, the moment when Mon-El came to Kara's rescue in her fight with Reign alongside both Imra and Brainiac-5 was a happy moment for comic book fans, particularly since the Martian Manhunter proceeded to pitch in as well.