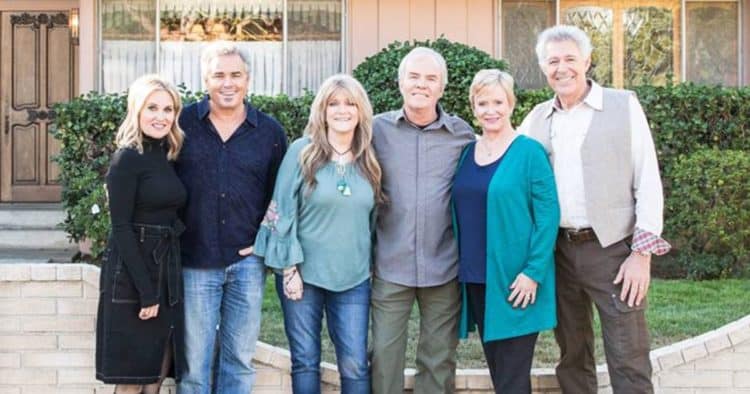 Generally, these life lesson articles are constructed to point out positive life lessons; things that people can take away from and use to improve the general outcome of their lives. The reason is simple: most people will be watching some type of new cable show, if anything just to check it out. So whether people like the show or not, there is still something that can be taken away from spending 30 or 60 minutes of their day. But not every show is capable of presenting positive messages. In this case, "A Very Brady Renovation" which currently can be seen on HGTV, has little to offer except those who are diehard fans of the old "Brady Bunch" television show. The show was made possible by HGTV buying the original, old 1970's home and renovating it back to its original form. If anything, it is a contrast of old and new, and it is left to the reader to determine if the mix works.
1. Nostalgia is not all it's made out to be
Renovating the old house was more of a media event, especially considering the high ratings the show received. The question to be asked is why. There are only half of the original cast members alive today, and they were herded in to recall the moments of a show nearly 50 years old. These are the days of digital media, and everything can be reproduced or recreated to bring back "the good old days." It's time to move on.
2. People often try to make something out of nothing
This applies both to the renovation and to what people choose to do with their lives. A lot of money was spent on the renovation, but the end result is temporary at best. It's possible the home will have some value for people who want to own a piece of television history, but apart from that 7 years from now nobody will care. That's because most of the people who remember seeing the original show will have passed on. As for the life lesson, many people try to make something happen which has no chance of getting off the ground — such as a Pet Rock business. Time is a commodity that we can never get back, so wisely using our time is essential for long term happiness.
3. The needs of the many are greater than the needs of the few
If this sounds familiar, then you probably are waxing nostalgic over the original Star Trek movies. But in this case it is important to learn this life lesson because most of us don't have millions of dollars to throw at a project that will benefit a select few. This is not only about money but about the entire range of resources we have. This renovation project only benefited the curiosity of a small number of Brady Bunch fans and a few of the original cast. And most of them will have moved on in another 10 years or so. Apart from this small group of people, is there anyone who will benefit from this effort, save the construction workers and remodelers who renovated the structure?
4. Sometimes it's hard to care
Everyone wonders at some point in their life what's all the excitement about. The high rating for this show at first may appear to indicate that everyone is jumping on the Brady Bandwagon of days gone by, but just exactly who is doing the voting? Right. People who have an interest in the show or in 1970's architecture. Everyone else ignored the show. It's likely not many 20-somethings were glued to their smartphone screen streaming one episode after another. In life, not everything will interest us no matter how many other people are doing it. This is not some type of social crime but simply admitting that sometimes it's just hard to care. Not having a passing interest in the old Brady Bunch sitcom or trying to relive daze gone by is just as normal as not having an interest in black and white movies with no sound (Charlie Chaplin comes to mind).
5. There is a clear danger driving a car and spending too much time looking in the rear view mirror
For better or for worse, the creation of digital media has people old and young alike looking to see how life was back then — or how it can be brought forward to now. But like driving a car, life is lived keeping your eyes on the road ahead. Spending too much time looking in the rear view mirror is almost certainly going to cause an accident. Maybe not a major fender bender but it will definitely slow up your ride to your destination. With people inundated with old and new generations of music and television shows (think YouTube) it is easy for people to forget that there is a future ahead that needs our attention. It's not just getting into an accident but missing all that scenery that we just passed by because we have been staring into out rear view mirror.
The fact is that the life lessons many people learn often come from The School of Hard Knocks. But it doesn't always have to be that way. There's nothing wrong with being nostalgic — up to a point. But more often than not we need to recognize that the world keeps on revolving around the sun, and that there are some very serious problems facing us in our own community and across the globe. A break from the tedium and stress of the day is always welcome, but HGTV has committed a number of shows to rebuilding a house and has attracted a number of people who want to remember how things were. Digital media can do that to you. Just remember where your priorities need to be to avoid falling into a time wormhole.