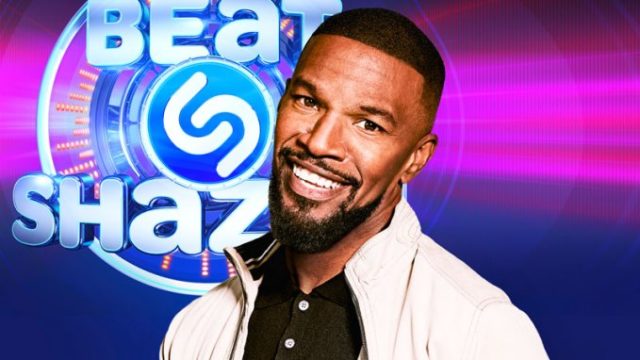 The show "Beat Shazam" is catching on nearly as quickly as the popular smart phone app. It features a contest between three teams consisting of two contestants on each to give the names of song titles after just listening to a few notes of the song. The goal is to amass the most points and win the cash prize. The competition gets more intense as it goes and the stakes grow higher. Would you believe that there are life lessons to be learned from this show? Yes, it's a kind of fun and games series, but there is much more to it than that. Read on to find out about five instances when "Beat Shazam" actually taught us something important.
1. Don't judge a book by its' cover
Jamie Foxx is the host of the show and while is job looks easy, it really is not. He had to attend a boot camp for game show hosts. He shared in an interview that it is very hard to do. It takes effort and concentration to deliver his lines in a rapid and fluent manner. It may seem like no more than memorizing lines and reading them, but Foxx is proof that being truly good at anything takes hard work and practice. He will attest to the fact that it looks easy, but in practice, it is much more difficult than it appears.
2. People can be selfless
Just when you thought that most people in the world are selfish and uncaring you hear a story on a game show that proves you wrong. "Beat Shazam contestants" share their stories and we've heard some of the reasons why they're competing. A male contestant was asked what he would do with the money if he won. He said that his wife and he had never had a honeymoon and that he wanted to give this to his wife. Another wanted to help his mother.
3. We learn about the lives of working class people in America
Jamie shared that it is the backstories that get to him the most. Some even move him to tears. As people start sharing their reasons for needing the win, it becomes clear that American middle class workers are simply not getting by very well financially. The show teaches us that our economy is not as good as some would like to think. There are more have nots than there are haves. Foxx shares that this is something he hears frequently
4. We learn that educational debt is a serious problem in the U.S.
When we see someone win big in a show like "Beat Shazam," we tend to think, they're really lucky and move on with or lives. It is when we hear their stories and see the reactions from their family in the audience that it really hits home that there are people who have pretty big needs and lack of finances can have devastating effects on families and individuals. A recent contestant won $250K. He was a young man from Montana. The fist thing he said was "Oh, man, I can pay my loans off." He was referring to student loans. His debt was a big burden on the family. His father was moved to tears on the episode. This is the reality of the world that we live in.
5. Life is about helping people. We realize as we watch.
Beat Shazam teaches us all that life is about helping one another. What it all comes down to is that people are what is important. Their well being is more important than the clothes that they wear or the kind of car that they drive. The tears, the joy and hearing how the winners are going to help someone else or their families with the winnings tells us that this is an American value that is still alive and well. Foxx attests to this truth and it touches him on an emotional level. These are moving experiences for most of us and it teaches us what is truly important in life.