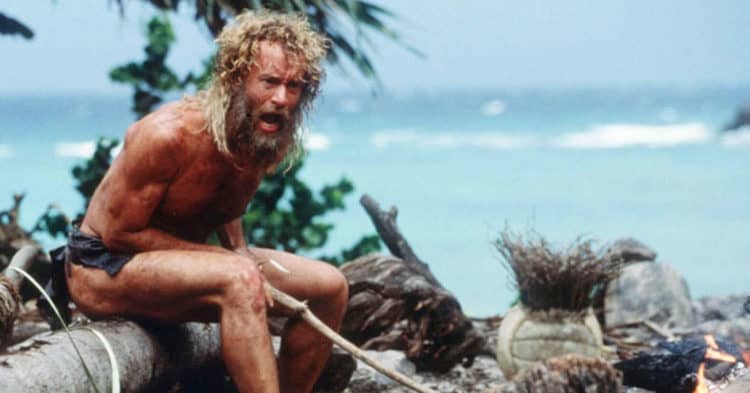 Actors tend to hit their highs and lows pretty regularly, but hitting a 10-year high is something rare since not a lot of actors can achieve this given the fact that many of them do tend to churn out a stinker now and again. But if you look at their performances overall you might find that some actors are at least consistent when it comes to being on the scene and in some ways being perfect for the movies they've taken on, even if the movies in question aren't thought to be that great. To be honest, a 10-year run isn't something that's bound to happen all that often, and when it does it can be accredited to the actor just being 'in the zone' for so long since they've found a gear that works when it comes to their roles and they can cruise comfortably from one role to another. Not a lot of actors can do this, but those that can usually end up becoming legends, or at the very least, some of the biggest names in Hollywood. When it's all said and done though there are a few that are great for the ten years and then mediocre for the rest of their career.
Here are a few actors that have had a good 10-year run in the past.
5. Johnny Depp
The 2000s were by far Johnny Depp's best decade, though it's fair to argue that the 90s were also pretty good. While he doesn't hold a candle to a lot of actors when it comes to consistency it's easy to state that a lot of his movies allowed him to carry over the success from the ending of one to the beginning of another. The Pirates of the Caribbean movies, at least up to At World's End, were quite entertaining since they told a very enchanting story about an individual that was looking for a way to be immortal. Now if only Disney would have stopped at the third movie his decade could have been extended in a pleasing way.
4. Brad Pitt
There's a good argument as to whether Pitt's real popularity started to build in Interview with a Vampire or if it started in Legends of the Fall since they both came out in the 90s and they were both very well-received by a lot of fans. Of course, a lot of people didn't think they were that great but if anyone's paying attention, Pitt's career really started to take an upswing after that considering the number of different movies he was selected for and the idea that his name started to be one of the hottest in the industry. Some might want to argue that it was this way before these movies, but the truth is that he really became popular between the 90s and 2000s.
3. Robert De Niro
Many might want to say that his best run started back in the 70s, and they could be right, but it feels more accurate to say that from the mid-90s to the mid-00s that De Niro performed some of his most classic roles and those that he'll be remembered the most for. It's hard to pin some actors down when it comes to stating that they had a good ten-year run at some point, but with De Niro, it's obvious that he gets better as he gets older. Without getting into his political rants it's safe to say that he's been a pretty solid actor for quite some time and it's bound to happen that he'll continue to do his best as the years pass by.
2. Leonard DiCaprio
The early 90s with This Boys Life is where his greatness starts out since DiCaprio has been a fun actor to watch grow up as he's increased in his talent and his skill as an actor, and while some of his more recent stuff is definitely among some of his best, his younger years were the most important to his career since these movies made him who he is. Now that he's grown and taking on roles that people still enjoy and has finally won an Oscar, it's fair to say that he's leaning into legendary status if he's not already there by the estimation of many people. But whatever folks think of him, he was very skilled as a child actor and only got better.
1. Tom Hanks
Hanks is another actor that's good no matter what part of his career a person looks at. But from the early 90s to the early 2000s he experienced a rush of success that was nothing short of great since some of his best movies came in this era, along with Castaway, Forrest Gump, Sleepless in Seattle, and of course, Saving Private Ryan. It goes without saying, even though I'm saying it, that he's going to go down as one of the greatest actors of all time.
There are plenty of actors that have had great runs, even though everyone has a clunker now and then.