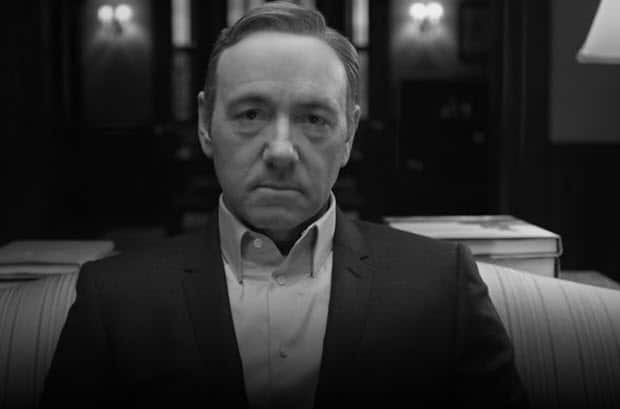 As most of us know, being a fan of something can be very difficult. Whether it's the frustration of being a supporter of a sports team than just never seems to win, or a TV show that just seems to pull us in because of a character or plot, it can be tough to just stop. And since there are a few frustrating shows out there that fans just can't help but turn away from, we're giving you the ones that are probably a little difficult to continue watching week after week, yet you can never actually turn off.
5. Nashville
Look, as someone whose family is from Nashville and whose parents absolutely loves this show, that doesn't mean I need to like it. While the show is catchy thanks to the drama and songs that accompany each episode, it really needs to make a splash in its plot in this, its second season. At this point, we all know way too much about each character and their problems, so might we suggest killing off some of the B-level ones? We got a bit of a tease in one of the current episodes, but we need something that's going to send a shock to the system–and that hasn't come just yet.
4. Arrow
It's not necessarily a show that is one of the most popular on TV, but for all those who do actually watch this show regularly, you know that it's a pretty good superhero show. Still, while it's entertaining thanks to the its villains, Arrow's Laurel Lance character–played by Katie Cassidy–is one that just irks us. While Cassidy is a pretty face, she isn't the most talented of actresses, so it's tough to believe all the dilemmas she finds herself in because of it, and since she's such an integral part of the show, there's nearly no chance she gets written out off the show.
3. House of Cards
I'll be the first one that this show has completely hooked not just me, but nearly every single person who has Netflix, blending a perfectly written plot with an A-list star (Kevin Spacey). Still, that doesn't mean House of Cards isn't a bit frustrating. While we may have only gotten through season two, each episode from the middle of the first season on has started to contradict all the work in some of the characters' roles leading up to that point. Sure, the Underwood's are supposed to be lethal and conniving, but they seem to be backstabbing everyone with a pulse as the show continues on.
2. The Walking Dead
For all of you diehards out there who just can't get enough of the zombie action from The Walking Dead, I apologize right now, because the storyline has become so boring. Moving at a turtle's pace, it's just a matter of time before the show runs out of characters to build up and kill off, with the revelation of Sophia's whereabouts as the one main storyline that kept viewers intrigued. Add in the factor that the show is fictional, and it's just not enough to maintain my interest on a consistent basis any longer.
1. How I Met Your Mother
I've talked before about how this show actually got so frustrating and bland that I actually just got fed up with it and turned it off. That may be harsh action, but How I Met Your Mother has seemed to just get stale over the past few seasons, and if you've devoted yourself to watching this season, you know that the countdown of the final episodes just seems to be a big build up to the last one. The show seems to repeat itself often, and while it was funny the first few seasons, we just couldn't take it anymore. Give us something more–like Ted and Robin's relationship.