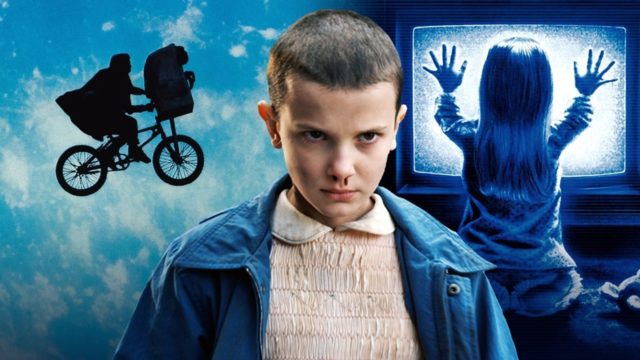 Netflix has been churning out shows left and right and they've been getting a great response, so great in fact that there's at least five or more that could each be turned into a great film that people would pay to see. In fact it's kind of strange to wonder why some of these weren't pitched as films in the first place since they probably would have been given a great deal more attention to start with. That being said however there are at least a couple that would benefit from being a film rather than a series since despite their popularity they feel just a tad bit long, as though they're being dragged too far without any possible end in sight, at least not a satisfying one.
So why not pitch them as full-length films?
5. Shameless
https://www.youtube.com/watch?v=vIQ6GZ1gNLc
This one might be tough just because the Gallagher's and those around them have already been through so much. Their story has spanned about eight seasons now and might keep going if people continue to express interest in their sad but entertaining plight. This is the kind of show that you can't help but wonder how it could ever get worse for the family, and then of course it does.
4. Frontier
Jason Momoa has definitely been typecast but so far it seems like he's been making it work for him. As the tough guy he's pretty good, but as the tough guy with a healthy amount of brains he's even better since it brings a little more depth to his character and helps him to keep developing as he goes. A film based off of Frontier would gritty and extremely violent.
3. The Last Kingdom
This type of film has been done before but there's always a new angle that can be applied to it, a new spin that can be used to make it pop just enough that people might be interested. The act of one tribe taking a child from their enemies is not a new idea, but it is still enticing enough that people like to watch it since it eventually pits the child, now grown, against their former countrymen.
2. 13 Reasons Why
I'm kind of surprised that this wasn't made a movie from the beginning. I can understand the need to draw it out one bit at a time and reveal everything as they go, but it still seems rather long for an explanation that could be given in a much shorter time. Plus, it could focus upon the key moments in the life of the young woman rather than every single one.
1. Stranger Things
https://www.youtube.com/watch?v=vgS2L7WPIO4
You know that people are going to be clamoring about this eventually. The series has already been so great that a movie bid shouldn't even be a question of if, but when. The buzz over Stranger Things is strong enough that a movie adaptation should be able to be expected within the next decade at the very least, if it happens at all.
Even if they get adapted as Netflix movies it would be acceptable.