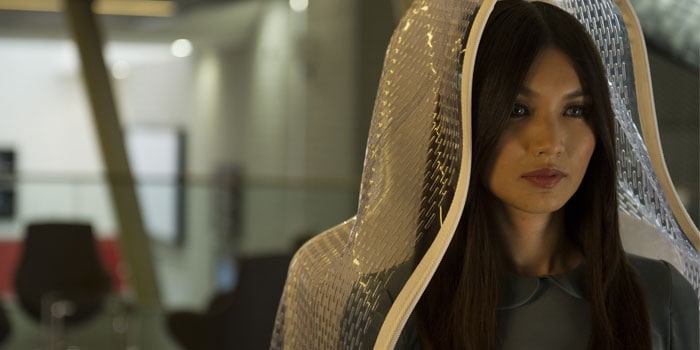 In the past it might have seemed stereotypical to put an Asian individual as the lead to a cast and then make them an expert in everything eastern when it came to their own culture. But in these days casting an Asian individual that dominates a show can mean that they're either a martial arts expert or just another part of a diverse and impressive cast that offer a wide range of skills and abilities that are just enough to push a story forward. Dino-Day Ramos from Deadline would likely have something to say about this and would probably be right. Or it could mean that they're just another actor or group of actors that are there to entertain the people and deliver a quality small screen experience that is what a lot of audiences want since few people care anymore who's starring in what so long as the show has a good story and a balanced plot that allows them follow along. But having the right person for the right role is important as well.
Here are a few shows that have benefited from having an Asian actor as one of the leading characters.
5. Humans
Technically the character that Gemma Chan is playing isn't Asian since she's a Synth, a robotic being that is all the rage in a futuristic England. Unfortunately while the Synths are popular and trendy they're also starting to become more aware due to a variant in their programming that is allowing them to question their place in the world. The dangerous part about this to be honest is that the moment a tool of any type realizes that it has more purpose than the use that it's being kept for is the moment that we seem to see the morality and ethical questions arise as to what constitutes a life and what makes it worth something more.
4. Fresh Off the Boat
A good comedy is always something that tickles a person in the right way and leaves them feeling not a bit guilty about laughing their butts off no matter who's telling the jokes. Fresh Off the Boat isn't an Asian comedy, it's a comedy starring an Asian family that is just as American as anyone and deals with the same issues that a lot of us see on a regular basis. This is one of those sitcoms that kind of hearkens back to the old days when family values were still a thing and yet puts itself squarely in the modern era where it can become its own entity while giving people what they want to see. In other words it's about as perfect as it gets. Inkoo Kang of Slate might have something to say about that, but a lot of folks still enjoy the show.
3. Nikita
Nikita is a story idea that's kind of come and gone only to come again since it's a great story but also one that seems to need the right actors and the right direction. It's not too hard to figure out what it's about, a rogue assassin that's become bent on exposing and fighting against the same system that created her and is willing to go to any ends to make this happen. Maggie Q is someone that's been creating a huge buzz throughout the years as she's been nothing but great and despite a few less than stellar movies here and there she's been on an upward climb thanks to her acting and her ability to play a tough and lethal character.
2. Sense8
So it's true that just one person out of the 8 that make up this strange but awesome psychic connection is Asian, it's still a show that has managed to get a lot of people to see their way on board since it's a thrilling and engaging program that tells of a great danger but also a very strong and advantageous bond that makes these people inordinately special. The ability to access someone's thoughts, abilities, and skills would be a serious boost to anyone. But the idea that all of them are in danger as someone is actively chasing them down, someone that's gifted like them no less, makes it that much more terrifying.
1. Into the Badlands
There's no question who the real star of this show is since Sunny took center stage from the start and has been pushed in this manner ever since. It's also kind of obvious that despite how awesome he really is that he's kind of outmatched by those like M.K. that have the ability to harness the dark energy that makes them insanely strong, fast, and well beyond any clipper, even Sunny. This series has so far been a thrill ride that's been able to keep the attention of many individuals and is nothing short of amazing since these days a lot of shows have to work twice as hard to really pull such a thing off. Daniel Yu, the star of the show, actually gave a pretty good accounting of what it took to make this happen.
There are a lot of shows out there vying for attention, but these and several others have at least proven that they're worth the time.