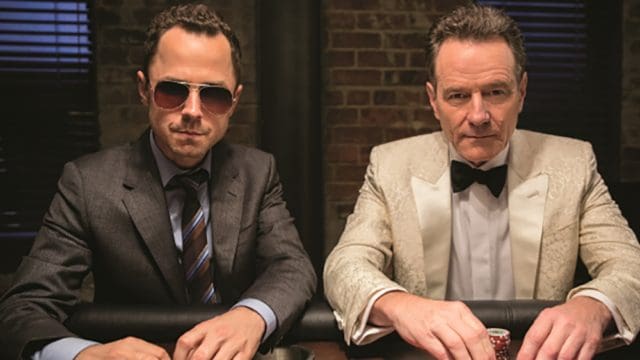 What if I told you some of the best-scripted television in 2017… Isn't being produced by TV networks? It's true. With Netflix and Amazon original shows now breaking viewership records and garnering critical acclaim, these two companies are becoming real players in the original show space. However, being that they aren't promoted by the big networks many of these shows don't get the attention they deserve until they are breakout successes. Today I'm going to put a spotlight on five Amazon original shows you should be watching.
Let's start with this one…
1. Transparent
This Amazon original comedy-drama series is on its third season and if you haven't been watching you need to catch up. The story follows Pfefferman family as they deal with the discovery that the patriarch of the family, Morton Pfefferman has always identified as a woman, and has decided to live as a woman in his twilight years. The show has won a Golden Globe Award for Best Television Series (musical or comedy) and the Primetime Emmy Award for Outstanding Lead Actor in a Comedy Series. Hands down, this is Amazon Studios most success show to date.
2. Fleabag
This British comedy series follows the life of "Fleabag," an angry, pervy, outrageous, and often hilarious young woman that is trying to heal from the death of her best friend and being dumped by her boyfriend. All the while she is trying to find her footing in modern day London. Written and starring award-winning playwright Phoebe Waller-Bridge as Fleabag. Officially debuting on Amazon in July of 2016 the show has already been nominated for several awards including a Critics' Choice Television Award for Best Comedy Series and Best Actress in a Comedy Series. Think of it in the same vein as hit Showtime series "Weeds." If you like dark comedies anchored by a woman that's trying to find herself this is the show for you.
3. Catastrophe
Rob Delaney and Sharon Horgan are the stars and writers of this R-Rated Amazon comedy. The plot: A one week stand between an ad exec from Boston and a school teacher from London leads to an unexpected pregnancy. Trying to do the right thing Rob moves to the UK to help Sharon throughout the pregnancy leading to a clash of cultures. Already three seasons in there's plenty to binge watch to catch up. Expect season 4 in early 2018.
4. Sneaky Pete
Of all the shows on this list, this is my favorite hands down. It features Bryan Cranston as ruthless gangster Vince Lonigan and Giovanni Ribisi as Marius Josipovic, a con man that is on the run from him. Trying to avoid his past Marius assumes the identity of his prison cellmate Pete. After reuniting with Pete's estranged family, he's thrown into a life that's just as dangerous as the one he's trying to hide from.
5. Red Oaks
This period themed comedy follows a quirky college student that works at the prestigious Red Oaks Country Club in the 1980's. This is a really great coming of age comedy. Unfortunately, it's coming to an end soon. In late January 2017 Amazon announced that the show had renewed for a third and final season. I'm actually a fan of this show and how it pokes fun at the 'go-go 80's' but being that the story revolves around a young college student that's dealing with the ups and downs of becoming an adult, it's obvious that it couldn't last long.
Conclusion
When it comes to scripted television, we have more options than ever, and the range of selections is continuing to grow due to Amazon. If you're an Amazon Prime member, you should definitely check these shows out in your free time. They're worth a watch.