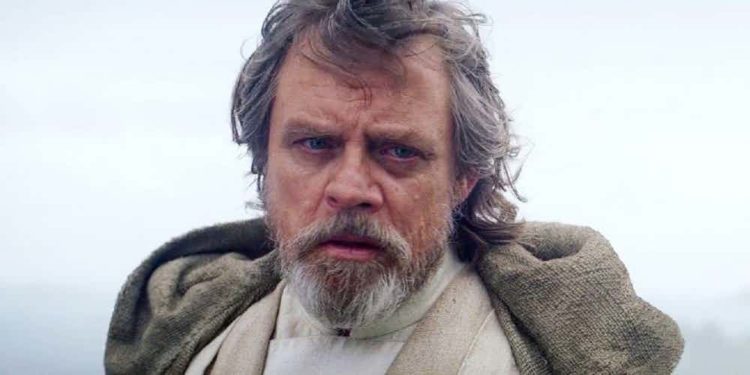 There are a lot of folks out there that are feeling a little cheated when it came to welcoming Luke Skywalker back to the big screen and there's a good reason for this since The Last Jedi was more or less a horrible representation of the Jedi Master that everyone was hoping to see. How a guy that could stand up to Darth Vader and the Emperor was reduced to a lonely old hermit that wanted nothing else to do with the galaxy was a leap that landed a bit too far from common sense for a lot of fans and since then there's even been talk about scrubbing the entire Star Wars canon and just starting over. The chances of that happening sound pretty slim, but if there was ever a chance to make another spinoff showing Luke Skywalker post-Return of the Jedi there are several individuals that might work when it comes to depicting the famed Jedi. There's even enough time between movies to actually showcase parts of Luke's life while he was growing up, since like it or not, and some fans might not, Luke's life could have been a little more tumultuous than people might think, it might be that he just didn't tell his Uncle Owen and Aunt Beru about it all the time. Did anyone happen to think of that? It's a rhetorical question but there are definitely those that would answer it anyway.
Here are a few individuals that might be able to pass as Luke Skywalker if the need ever arose.
5. Ty Simpkins
Remember the kid from Iron Man 3 that showed up at the end of Endgame? This would be one of the perfect roles for him to show that he's capable of branching out in a big way and taking on a much bigger role than he's already been given. Luke Skywalker isn't the type of role to give just anyone after all since the character is an icon in pop culture and would need to be treated as such, while at the same time treating him like a young and cocky kid as he was in A New Hope. But Ty would be great to use as Luke and show what his life was like on Tatooine when he wasn't targeting womp rats or whining about Tosche Station.
4. Josh Hutcherson
It might be kind of difficult but it feels possible that there might be room between the original movies to fit in another story or two that could be used to tie the movies together in a more cohesive way since think of it like this. In A New Hope the Rebels have won the day, they've blown up a Death Star, but they're still on the run and close to being taken out on Hoth early in the next movie. There might have been plenty of literature on this, but it would be great to have a movie linking A New Hope and The Empire Strikes Back. The only trick would be finding actors that could take on every needed role since quite a few of the original cast have passed away.
3. Jake Abel
Jake is actually one of those that have been mentioned already for a role such as this and it's not hard to see why since he does have the right look and it does appear that he has the talent and skill to make it happen. Again, in Luke's younger years there were still plenty of adventures since the movies weren't as back to back as people might like to think, and there would be plenty of time for another adventure or two between the original movies, provided of course that a great deal of respect is shown to the original source material and things are kept as they should be in order to preserve it.
2. Sebastian Stan
That decades-long gap between Return of the Jedi and The Force Awakens could be covered by Sebastian quite easily since he does have the right look and it would be fairly easy to simply plug him into the role and keep the storyline intact. Sebastian is a good enough actor that he should be able to channel Skywalker and make it work, but it would also be great to see the Jedi Academy take shape and the Knights of Ren formed before it all just up and goes away.
1. Tom Felton
He sounds like a weird choice, doesn't he? Most people will probably remember Felton as Draco Malfoy for a long time to come, and as a result, they'll think of a snide and very unpleasant individual that is little more than a bully. But to be fair he's a pretty good actor that has made people believe that he was someone he isn't for a long time, so it's easy to think that if he really applied himself that he might be able to be heroic in a movie as well.
It's just thought.