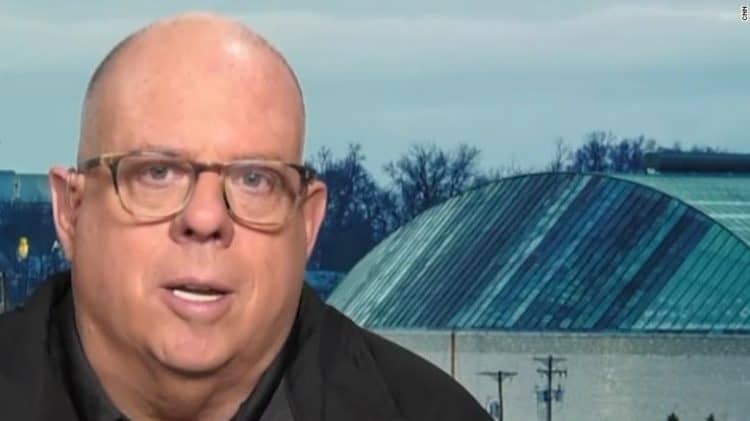 It would be kind of interesting to discover just which part of a governor's life that a movie would be covering since Larry Hogan, the current governor of Maryland, has been exposed to politics since he was quite young and in a way kind of had his path laid out for him. There are a lot of actors that might fit the bill since there are many among the ranks that believe that they can participate in politics and be the voice that people need to hear. In some cases there are actors that are quite intuitive and intelligent and do in fact know most of what they're talking about without resorting to mountains of rhetoric to try and make their points. As far as playing Larry Hogan it would take someone that is a slightly bigger person than others or could at least be a convincing stand-in for the governor in order to tell his story.
Here are a few of the individuals that might be able to fit the bill.
5. Kevin James
It's hard to see Kevin James as anything other than a comedian since he's been making a lot of people laugh for years and doesn't always go in for the more serious roles. But it's highly possible that he might be able to switch gears and take on a movie that could stretch his talents in a way that we haven't seen before so as to make it known that he's capable of performing dramatic roles as well as comedic ones. He'd definitely be the outlier without question, but there's hope and faith that he could possibly be someone that might get at least a couple of looks before being dismissed out of hand.
4. David Koechner
It's very likely that you'll need to look up who David Koechner is since he's actually on an IMDb list of actors that aren't well-known but have been in countless movies throughout their career. If you really want an example of what he's done think about the movie Waiting, where he played Dan, the manager. He also played Cooter in the remake of Dukes of Hazzard and he did have a part in both Anchorman movies with Will Ferrell, Paul Rudd, and Steve Carell. David has shown up in a lot of different movies, some that were hits, some that weren't, but he's also played serious roles on occasion so it's easy to think that he might be able to take this one.
3. Ethan Suplee
Ethan might need to be walked back just a bit when looking at him for a role like this since lately he's lost a lot of weight and kind of toned up. From an acting standpoint it's not hard to see him taking on a role such as this, but he might actually need to gain a little or wear a suit to make it work. A lot of what he's done has been either comedic or dramatic, and quite a bit of his time on screen has shown him as kind of a dullard in some roles and more of a supporting actor in others. But there's a lot of faith in Ethan for any role he gets selected for unless it's something that he has no business trying to fill.
2. Stephen Tobolowsky
Remember Sammy Jenkis? If you watched the movie Memento then you understood that line since it's something that the main character was heard to repeat a few times throughout the course of the movie. Stephen is another character that's been in A LOT of movies but has almost always been a supporting actor or someone in the background that didn't really take up much space or dialogue. He was in Groundhog Day with Bill Murray as the annoying insurance salesman and he was also in Californication. He's definitely had his time in the sun and has proven that he can take on just about any role he's needed for.
1. Paul Giamatti
Paul feels like a very underrated actor and has for a while since he can do wondrous things when he's on screen and has been able to fill out one character after another so long as they're well within his type and are able to allow him to keep from altering his looks too much. He's had a couple of roles that weren't that great to be certain but most of the time he's a very likable actor that fits his role without much trouble and can nail one line after another without any hesitation. Admittedly he's not a perfect match for Hogan but a lot of those on the list aren't and there's still a lot of belief that any of them could make this role work and do it well enough that people would easily accept it.
Those are my picks, I'd love to hear what others think.
Tell us what's wrong with this post? How could we improve it? :)
Let us improve this post!