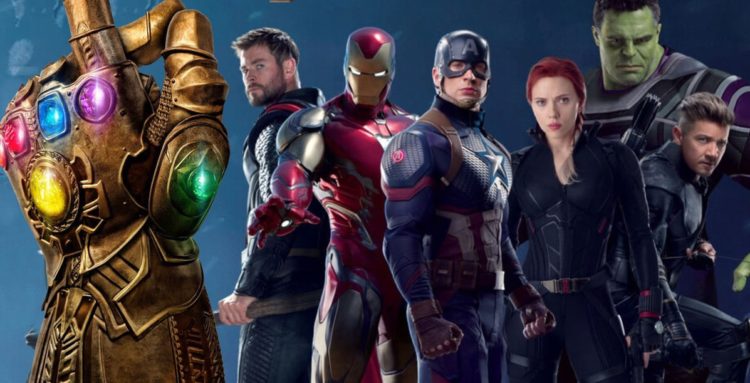 This almost feels like stacking the deck in the MCU's favor since they've already had so many great actors. A few of them have crossed the line between DC and the MCU and that's all well and good, but seeing even more stars make their way over to the MCU would be great since it would give rise to characters we've seen a couple of times but haven't seen in the MCU yet. One of the only impediments, besides scheduling issues, would be whether the stars want to make their way into the MCU since there are some folks that are still of the mind that starring in comic book movie isn't exactly going to up their chances of being taken seriously any longer. But the thing about this is that comic book movies have already become a huge thing in Hollywood, and while some of them are a bit cheesy, there have been others that feel every bit as impressive as traditional movies. Plus, when talking about some of the movies that various celebrities have made it's easy to think that they don't have a lot of room to talk considering that some movies have already dinged their reputation worse than an MCU movie ever could.
Here are just a few actors we'd love to see join the MCU.
5. John Krasinski
He was already vying for the part of Captain America at one point, but seeing him as Reed Richards, aka Mr. Fantastic, would be kind of fun since rumors of the Fantastic Four have already been circulating over the past year or so. It's just a matter of finding out who else to cast when it comes to the rest of the team. Krasinski would be a great addition to the MCU since he's a great actor but he also knows how to bring a bit of comedy to the screen as well. It would be necessary to bring in Victor Von Doom at some point though simply because every hero has their polar opposite, and Doom is Reed's for certain.
4. Zac Efron
He's been sought after by a lot of fans for a while, either as the Human Torch or Wolverine, but perhaps he could even play Nova as well since he has the physique and the attitude that a lot of heroes have displayed over the years. Almost any character he would play might have to display some kind of attitude since the fact that Efron is at his best when he's a smart-mouthed individual is hard to miss. He doesn't have to be a jerk, but someone with the quick wit and mental acuity that could help him keep up with various intellectuals would be great since he's the kind of guy that people want to see getting physical but in a witty way.
3. Matthew McConaughey
There are likely a lot of roles that he can play simply because he's such a smooth character. As far as being physical it's hard to say which would be best, but it almost feels as though casting him as a non-combatant, as a controller, would be far easier. His role in The Dark Tower was great since he wasn't a straight-up fighter, but he was still dangerous. Perhaps casting him as Mephisto or someone of great power that doesn't resort to physical combat unless he has to would be a great idea since otherwise, it feels as though he's starting to grow beyond the physical roles. But he's also such a smooth character that it might be that casting him as someone that would be behind the scenes manipulating others would be the way to go.
2. John Cena
No offense to Michael Chiklis or Jamie Bell, but John Cena looks the part of Ben Grimm and might only need a bit of a touch-up to become the Thing. That, or he could wear a motion-capture suit and become insanely impressive as the rock-bodied member of the Fantastic Four. This feels like it would be a great role for Cena since he is a pretty big guy and his acting skills aren't bad, but putting him in the part of someone that's more of a bruiser would be great. Whether or not he'd say yes is another thing entirely since he's been with DC lately.
1. Bryan Cranston
Someone has actually mentioned turning Cranston into Galactus, which might be interesting since his voice might just work for it with some augmentation. But so long as he was anything but a flying space cloud it feels like it could work. There are other characters he might be able to play though, but giving him a cosmic character to work with might be a lot nicer since his voice lends itself to a great number of those that are well beyond many of the characters in the MCU.
It'd be great to see any of these actors in the MCU.
Tell us what's wrong with this post? How could we improve it? :)
Let us improve this post!