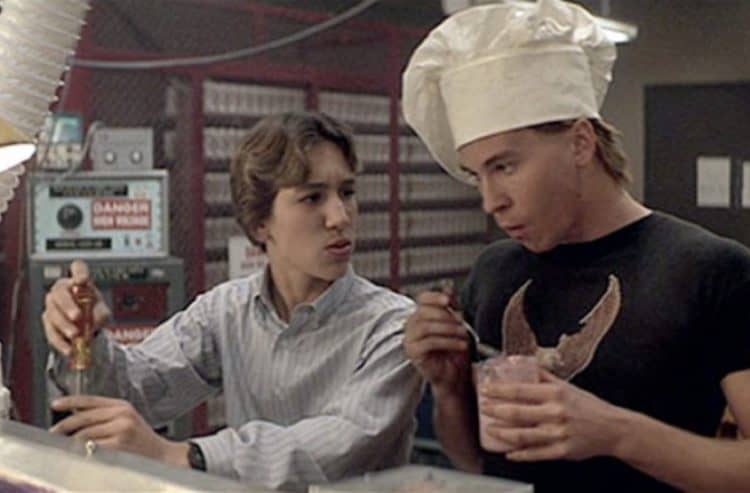 A lot of people agree without any doubt that the movies in the 80s had some of the best soundtracks of any decade since they connected so well with their movies and had enough character to last for generations after. There are so many phenomenal soundtracks to pick from that it's hard to list them all, but any omission isn't an effort to state that the movie soundtracks in question were no good. Instead, the five best that came to mind were placed on the list, along with the reason why they're where they're at. The choices weren't easy obviously, but the fact is that some soundtracks were a bit more memorable than others, and some simply fit with their movies a little better. The 80s were a time when music and the movies were vibing in such a strong way that trying to pick out the best among them is pretty difficult. Today's soundtracks aren't that bad, but for some reason, the 80s felt like a transitionary period in which so many things were lining up that it's hard not to look back now and then and be impressed.
Here are five of the best movie soundtracks from the 80s.
5. Real Genius
This was one of the movies where Val Kilmer was at his best since he was able to just go wild and be the kind of actor that he showed glimpses of throughout his career up until recent years. It's been said that he was difficult to deal with at times, but no matter if that's true or not, it's pretty easy to imagine that that back in the day when he was younger that he was able to turn on the charm and complete a movie with enough poise to make it look easy. When given its soundtrack this movie became even more impressive since it kicked up to another notch that was hard not to appreciate.
4. Top Gun
Kenny Loggins was a big name in the 80s and he was able to come up with music that fit the movie in such a way that one couldn't help but find themselves singing or humming the tune if they didn't know the words. The soundtrack for this movie was great since it took on serious notes but also utilized songs that were fun and catchy and didn't take things too seriously. In a big way, the soundtrack feels kind of molded around Maverick's overall character since the guy did drive the story after all and was the main character. It's a soundtrack that a lot of people still remember to this day.
3. The Lost Boys
Punk rock and big hair were still a thing at that time and this soundtrack made that clear since it didn't overpower the movie but it didn't fade into the background without fail. There were a few different songs that contributed to this movie and they were great since they created a kind of whimsical but serious feel that went along with the decade in a very big way. It wasn't as dark as it could have been, but it did have a few comical notes that were evident and made the movie something that was a bit different than a lot of people were expecting from a horror movie, especially one that could get deadly in a heartbeat.
2. Caddyshack
Kenny Loggins again, and this time around things were definitely more fun as they were kept light and airy in order to paint the scene and make it clear just who people should be rooting for since Danny Noonan was the kind of guy that wasn't perfect but needed a lot of support. There was also a hint of something that felt like a promise yet to be fulfilled in this movie since the music tended to get a bit dreamy in a way, which was easy to hear and actually kind of nice. But it definitely stuck with the idea of summer and the camaraderie that came and went among the caddy's, which was interesting.
1. Dirty Dancing
"Nobody puts Baby in a corner." Oh yeah, that's the stuff. This movie was a bunch of fun from start to finish since whether one was looking at it as just another chick flick or as one of the best dance movies ever made didn't matter. There was something infectious about this movie that made it easy to watch again and again no matter the fact that nothing is bound to change with each repetition of the movie. It's still a touching tale and one that shows a great deal of inner strength as well as the dangers of judging others before one really gets to know them.
The music in the 80s wasn't always that great, but somehow the soundtracks managed to pull it together in a way that made things work in strange but awesome ways.