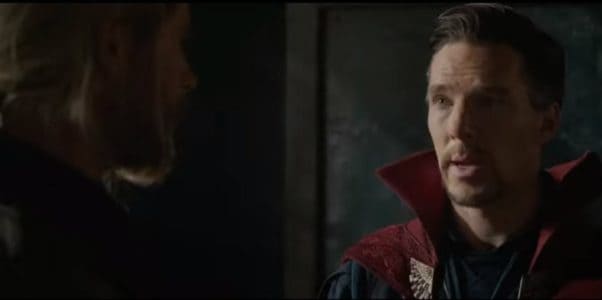 Ever notice how Thor really doesn't listen to people? Granted he's the god of thunder but every now and then it seems like he just completely disregards the words of those that might have just a little more wisdom than he does, if not power. Even when Dr. Strange, Sorcerer Supreme, who could potentially carry enough power to challenge Thor in one way or another, goes so far as to try and caution Thor from running headlong into danger, the thunder god simply fires back that he has things under control in his own chaotic way. Is it any wonder then that Thor spends most of his life fighting? Well granted, he's a big fan of fighting but there are just some scraps that even he can't seem to win.
Thor has tangled with some of the biggest and baddest heroes and villains alike and has come away with barely a scratch, or has at least held his own. But Hela seems determined to make sure that he's reminded of what real power is all about. And of course that only spurs Thor on to do something even more foolish and prove that he's the bigger man in a much different way than you and I might recognize. He likes being able to prove that he's tough, that he's strong, and unfortunately this is not always done in the smartest of ways. Of course given that he will have Loki at his side for the trickery aspect of his plan, Valkyrie to perhaps offer reason and a sense of order, and the Hulk as the added muscle, his plan to take on Hela could actually work.
But then let's see what they're up against. I'm kind of guessing here that the fire giant that we see Hulk attacking in the trailer could be Surtr, who's as bad as they come in his own right. And then the giant wolf could be the fabled Fenrir. It also looks like Hulk might be able to fend of Fenrir, but up against Surtr there's a good chance that even the green goliath might come up a little short. Plus, the fight between Hela and Valkyrie that we see isn't bound to go well for the latter since Hela is the goddess of death, and not one to trifled with by anyone less powerful than she is.
That means Thor will have to live up to his full potential eventually, which is something he doesn't do on earth, or Midgard, all that often. His true destructive potential is something that could potentially shatter worlds if it was unleashed in the wrong place at the wrong time. But against Hela, in Asgard, it could mean a shifting of power and a restoration of the balance before the goddess ever came back to Asgard to get all rowdy.
Dr. Strange's warnings don't seem to faze Thor in the least, though you would think by now that when someone who knows a little something about the workings and goings on of fate spoke that people would actually listen. Maybe that's just the downfall of being a superhero, you think you know it all just because you're awesome.
https://www.youtube.com/watch?v=2lJDWbXdLPs
Save