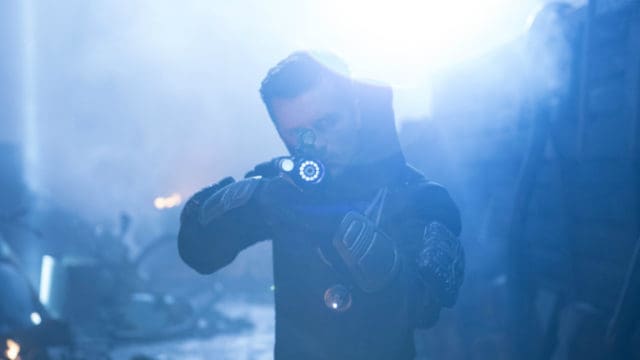 There's a part of me that's really rooting for Josh Hutcherson in Future Man. It's mainly because if there's going to be a casualty in the Hunger Games franchise it's clearly Hutcherson. I have nothing against him but of all the stars in Hunger Games, you kind of knew that he'd be the guy getting the least work after the run was over. Now he's giving TV a shot by starring in the Seth Rogen produced comedy Future Man which is set begin on Hulu.
A janitor by day/world-ranked gamer by night is tasked with preventing the extinction of humanity after mysterious visitors from the future proclaim him the key to defeating the imminent super-race invasion. The series also stars Eliza Coupe, Derek Wilson, Ed Begley Jr. and and Glenne Headly. Also, there's going to be some Haley Joel Osment sightings.
The story was written by executive producers Ariel Shaffir and Kyle Hunter, and Howard Overman, with a teleplay by Shaffir and Hunter. Rogen and Goldberg also directed the pilot. The comedy marks the first half-hour series from the "Sausage Party" duo, who currently executive produce comic book drama "Preacher" for AMC.
Today we got our first look via Twitter at a photo of the show. This cannot possibly turn out to be good can it? Like I said, I'm rooting for Hutcherson but I just cannot possibly see this show breaking into our schedules.
Tell us what's wrong with this post? How could we improve it? :)
Let us improve this post!