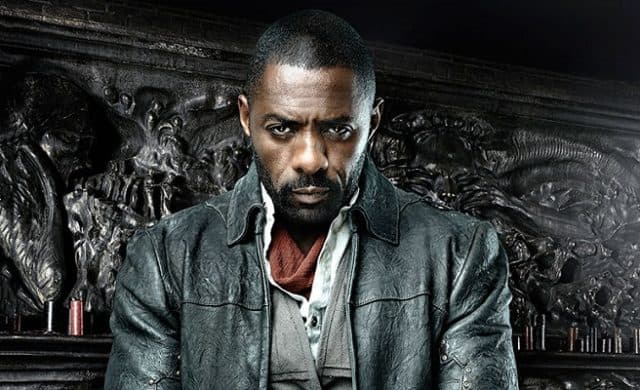 Up until now we only had a grainy studio version trailer of The Dark Tower that "leaked" months ago. However, today we have the pleasure of sharing the actual official trailer for the new film directed by Nikolaj Arcel starring Idris Elba and Matthew McConaughey. The Dark Tower is an adaptation of the Stephen King set of novels. Elba, stars as "The Gunslinger" in a film that appears to be more Sci-Fi than Western. The Gunslinger's job is to track down the man in black (played by Matthew Mconaughey).
The cast includes Abbey Lee, Jackie Earle Haley, Fran Kranz, Tom Taylor, Katheryn Winnick, Alex McGregor, Nicholas Hamilton, Claudia Kim, and Michael Barbieri. Like most trailers this looks awfully cool though a little jumbled up at times. Frankly there might be a little too much going on here but still, it's Elba vs. Mconaughey which has the potential to be a great matchup.
Check out the trailer below:
The Gunslinger, Roland Deschain (Elba), roams an Old West-like landscape where "the world has moved on" in pursuit of the man in black (McConaughey). He's also searching for the fabled Dark Tower, in the hopes that reaching it will preserve his dying world. The Dark Tow.er adaptation is directed by Danish filmmaker Nikolaj Arcel, of the films King's Game, Island of Lost Souls, Truth About Men, and A Royal Affair previously.
The official poster is below: