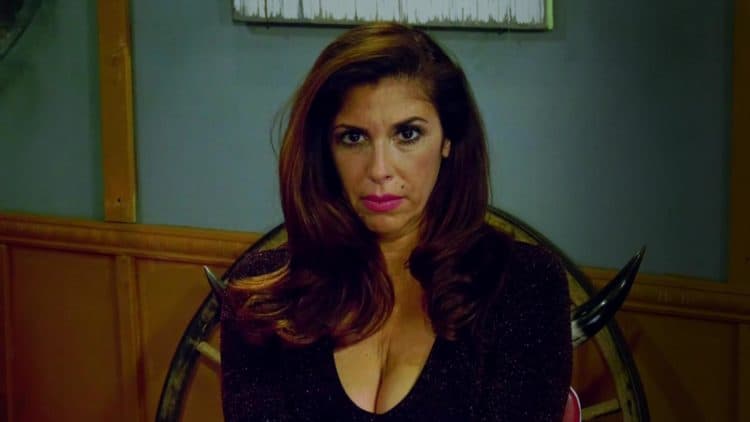 It's impossible to talk about the most memorable scream queens without mentioning Felissa Rose. Best-known for her tole in the 1986 cult classic, Sleepaway Camp. The movie has made her a legend in the horror genre and she has continued to do dozens of scary movies. In fact, at this point in her career, Felissa has more than 130 acting credits and the list just keeps growing. While some people think that horror films are cheesy and don't require 'real' talent, Felissa has proven that to be false. Not only is she talented, but the work she has put in over the years is truly commendable. Continue reading for 10 things you didn't know about Felissa Rose.
1. She Is Always Wanted To Be An Actress
Felissa knew that she loved acting at an early age and she also loved to sing and dance. She had dreams of doing Broadway musicals although she eventually decided to shift her focus. She told Terror Trap, "It was later on in high school that I fell in love with acting. I was in Forensics, the speech and debate club, and I won the New York state championship for dramatic interpretation. It was then that I realized I'd pursue acting and not musical theater."
2. She Studied At New York University
Horror movie fans already know that Felissa was absent from the initial Sleepaway Camp sequels, but it wasn't because she was invited back. She was asked to reprise her role but declined so that she could attend school at New York University and receive a formal acting education. In fact, she took a break from acting entirely until she was finished with school.
3. She Is An Adventurous Person
Felissa is the type of person who isn't afraid of a good adrenaline rush and she loves a good adventure. Whether it be traveling or auditioning for a new role, she doesn't back down from excitement. Her fearlessness when it comes to trying new things has probably come in very handy throughout her career.
4. She Has Theater Experience
Scream queens aren't usually considered 'serious' actors, but Felissa is breaking that stereotype. Not only is she formally trained, but she also has some theater experience. Over the years, she has been involved in several off-Broadway productions including the play Phone Sex.
5. She Is A Wife And Mother
To the world, she may be best-known for being Angela, but away from the cameras she's best-known for being a different kind of star: a wife and a mother. She has been married to musician Deron Miller since 2004 and they have three children together. She was previously married to Bill Primaverra from 1997 to 2001.
6. She Loves Doing Independent Horror Movies
Many actors stay away from doing small/independent films because they usually don't come with a big pay check and there is limited exposure. Felissa, however, loves doing independent projects. During an interview with Geeks of Doom she said, " I really enjoy these independent horror movies and I'm drawn to the project, the script, the character, and the people around it."
7. She Auditioned For Annie
The 1982 movie Annie is perhaps one of the most well-known musicals of all-time, and Felissa almost got the chance to be a part of it. While talking to Terror Trap she revealed, "I was always such a ham and loved singing and dancing but realized I really didn't have what it took. In fact, when I was about eleven…I auditioned for Annie (the movie) and cried when I didn't get a call back."
8. Sleepaway Camp Was Her First Acting Role
Felissa was only about 13-years-old when she did Sleepaway Camp, and it was her first ever professional acting role. It's very rare for an actor's first role to become such a huge success. Even now, more than 30 years since the film was released, Felissa is still being recognized for playing Angela.
9. She Is A Producer
Being in front of the camera is what has gotten Felissa the most mainstream attention, but it isn't the only thing she's passionate about. She also enjoys being behind the scenes and she has done quite a bit of production work over the years. Her IMDB page current lists 29 production credits.
10. She Loves Interacting With Fans
Felissa is the kind of person who enjoys socializing and being around others, so getting the chance to meet and interact with her fans has always been one of her favorite things to do. She especially loves getting the chance to attend conventions because this also allows her to interact with the people she's a fan of as well.
Tell us what's wrong with this post? How could we improve it? :)
Let us improve this post!