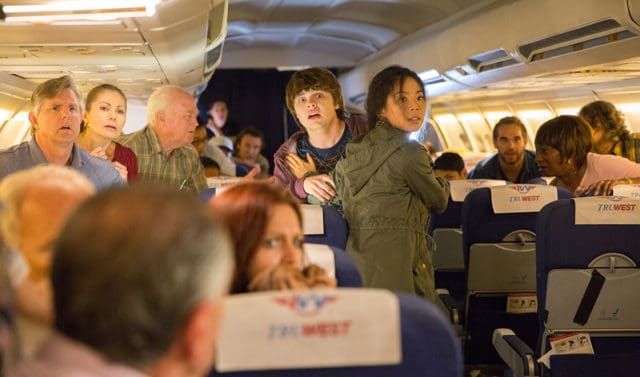 Over the years, one of the more popular storylines to tell in television and movies has been about the so-called zombie apocalypse. In fact, it's become so popular that there are all kinds of movies and TV shows about roughly the same subject. However, they are definitely not all created equally. The reality of the situation is that some of these projects are much more interesting than others. By the same token, more than a few of them got their inspiration from something that was already out there and doing very well. There's certainly nothing wrong with this, as long as whatever comes along after the fact is able to exist in its own right as a unique project as opposed to merely copying storylines of something that was previously successful.
One of these projects finds itself existing because it was inspired by something that came before it, and at the same time, inspiring something entirely new. The show in question is called Fear the Walking Dead. The show was widely inspired by AMC's other hit zombie attraction, The Walking Dead. Once that show had aired for several seasons and was still going strong, AMC eventually made the decision to create Fear the Walking Dead. Many people think of it as a direct spin-off, but that isn't entirely correct. The show has a lot in common with The Walking Dead as far as basic plot lines go, but it is very much its own entity.
More recently, producers decided to take things a step further and create another show, called Fear the Walking Dead: Flight 462. This is not a television show that you will be able to find on AMC. Instead, it is a web-based series that gives fans a deeper insight into how Fear the Walking Dead came into existence. In the web-based series, fans will see that it all starts with two people on an airplane that are infected with this virus that turns people into zombies. It dives pretty deep into the lives of other individuals who are also traveling on that same aircraft. It gives fans a chance to get to know these people more intimately, as two or three of them later show up in the version that airs on AMC.
It's important to know that while these two shows sort of piggyback off of each other, they couldn't be more different. The web-based series creates plot lines all its own and in fact, it can easily stand on its own even for someone that has never seen Fear the Walking Dead on AMC. In other words, you don't have to watch one in order to enjoy the other. The shows actually don't have a great deal in common when it comes to particular storylines. This gives you as a fan an opportunity to enjoy all of the shows or one of them, based entirely on whatever your personal preferences are.
One thing is certain, Fear the Walking Dead: Flight 462 is something that is worth seeing. Even if you don't really consider yourself a fan of these types of stories, you're probably going to like this one. It's capable of existing entirely on its own and at the same time, it compliments the AMC version of Fear the Walking Dead. Therefore, it's worth seeing.