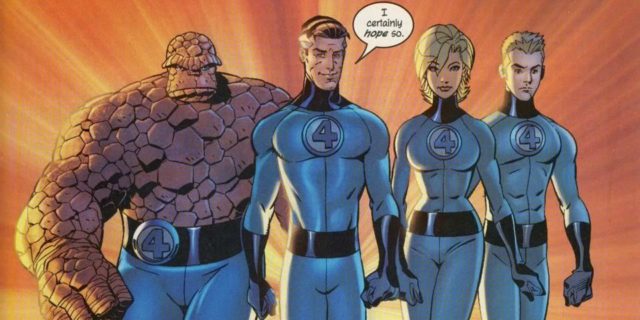 Prior to the finalization of Disney's takeover of Fox, there were a lot of rumors flying around concerning who actually owned what and, by extension, what Disney would get their hands on should the deal go through. This included everything from the theatrical cuts of the original Star Wars movies (which is an entire saga unto itself) to exactly how much of the Alien franchise was owned by Ridley Scott's production company. It was a mess that we are only now beginning to see clearly, and the results are highly encouraging.
The biggest rumor, however, concerned Marvel's famous first family: The Fantastic Four. Back when Marvel Comics struggled against bankruptcy in the early 1990s, they sold off the film rights to most of their most valuable franchises. After all, what did they care if they found a home at some Hollywood film studio. They were paying, and it wasn't like Marvel was in the business of making movies (yet). The Incredible Hulk went to Universal, Daredevil went to Regency, Spider-Man went to Sony and both the X-Men and Fantastic Four went to Fox.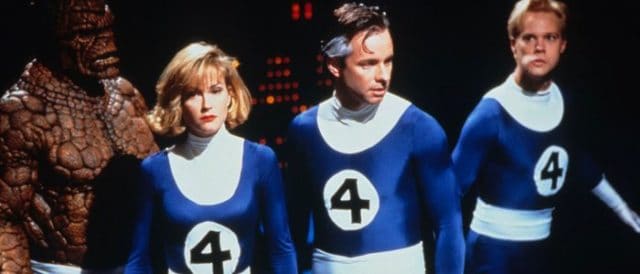 The problem was that no matter how hard the studio tried to make them work as a film franchise, they just couldn't seem to figure out a way to make people care about the Fantastic Four. The first film was never released and served only to maintain Fox's control of the characters' film rights. Although the following attempt was successful enough to warrant a sequel, it too ultimately failed to find a dependable audience. The most recent attempt, outsourced to the obscure production company Constantin Film, was so unutterably disastrous that it killed any hope of the characters going forward.
It was this last film, the unfortunately-named Fant4stic, that brought the entire franchise into question. It was being reported in the days leading up to the corporate takeover that, even if Marvel bought out Fox, they wouldn't regain control of the Fantastic Four. The reason for that, at least in theory, was that Fox didn't own those rights any more: Constantin Film did. And while Marvel could broker a separate deal for those rights from Constantin, or simply wait them out before they invariably returned to them after so many years passed, it would take longer to collect that last, critical property into the Marvel family.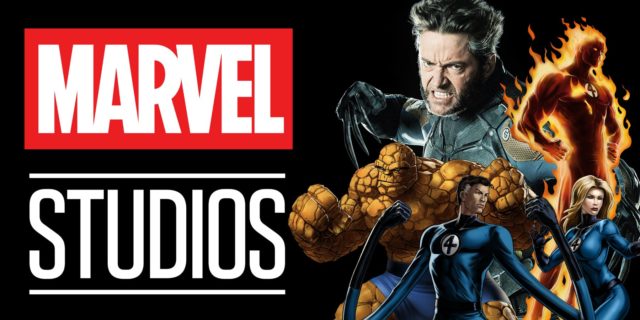 As it turns out, Marvel fans won't have to worry about that particular rumor. Contrary to earlier reporting, Constantin didn't own anything Fantastic Four related. Those rights always belonged to Fox and, as of their purchase, now belong to Marvel.
To what extent we will see Marvel's first family in the MCU remains to be seen. Although popular in the 1960s, their popularity has waned in the decades since, to the point where the brand has struggled to justify their own comic series in recent years. And while it makes sense for Marvel to make room in Phase 3 for the rampantly popular X-Men — especially because so many movies based on them are either finished or in production — the Fantastic Four, who never really succeeded on the big screen, are another matter entirely.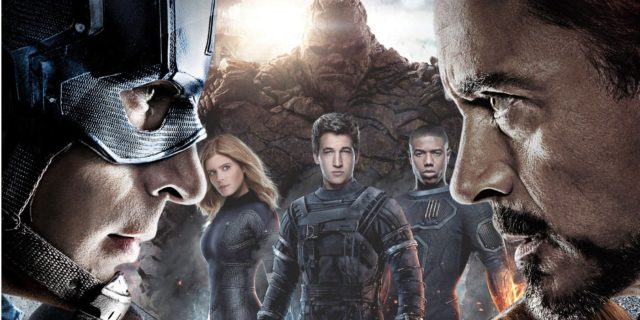 I wouldn't be surprised if, at least for the time being, they serve a Hawkeye / Black Widow type role in the MCU: never quite carrying their own movie, but a constant presence in other heroes'. They will probably be introduced in a post-credit scene, appear in the first possible Avengers movie and individually cross over in different MCU movies (kind of like Doctor Strange in Thor: Ragnarok or Ant-Man in Captain America: Civil War).
In the comics, Johnny Storm (aka The Human Torch) has been a long-standing frienemy of Peter Parker: basically playing the cool kid to his downtrodden nerd. So an appearance in an upcoming Spider-Man movie, where they can play rival to one another via their on-again off-again friendship, makes sense. In the most recent iteration of the Guardians of the Galaxy, Ben Grimm (aka The Thing) has been a heavy-hitting member of the team and would feel right at home with them after whatever roster shakeups Marvel has cryptically hinted at will occur post-Vol. 3. Sue Storm (aka The Invisible Woman) would be fun to pair with one of Marvel's more modern women, playing the antiquated housewife to their more liberated woman (in keeping with her unfortunate characterization from the early Fantastic Four Comics). Reed could be a fun insert just about anywhere: basically a reason to give the Robert Downey Jr. cameos a bit of a break when a super smart sciencey-type is needed for a particular story. Maybe he gets wrapped up in the now-clandestine SHIELD, or maybe he teams up with Banner (another character who, sadly, seems incapable of carrying his own sequel).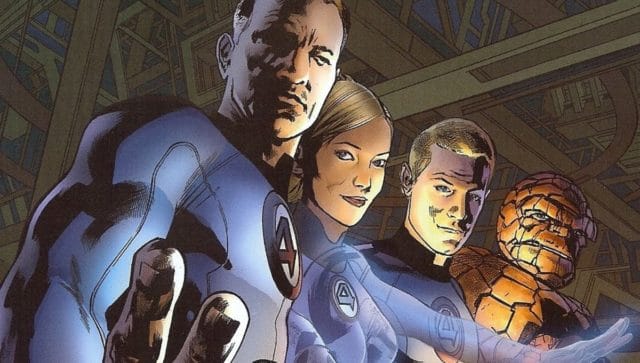 At any rate, the important thing is that the gang, finally, is back together again. Marvel has access to the X-Men, Fantastic Four and all their extended characters (including all of the crazy cosmic characters the company seems so interested in capitalizing on). Doubtless they have plans of their own on how to integrate the characters into the rest of the cinematic universe that they've created.
Tell us what's wrong with this post? How could we improve it? :)
Let us improve this post!