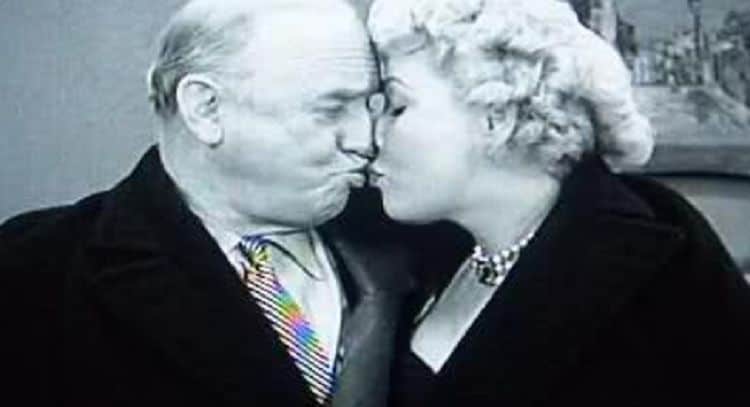 It's kind of a shock to realize that the chemistry that's seen on screen during a TV show is completely made up and that certain television duos really didn't care for each other back in the day or even now. But that's the point of acting, those that are good at what they do can make a person believe that they're actually enamored of the person they're working with or can at least get along with them in a friendly manner. Some of the items on the list might actually be a surprise while others have aired their dirty laundry out over the years and it's not much of a challenge to see how things came out in the end. The point however is that the idea of getting a paycheck was too important for the actors to just up and say 'I quit' at the star, which in turn allowed certain feuds to begin and endure for a while before they were finally put to rest or the individuals were finally able to get away from one another. Sometimes a person does what they need to do in order to get paid, but it doesn't always mean that they like it.
Here are a few TV duos that really couldn't stand each other.
5. Julie McCullough and Kirk Cameron – Growing Pains
Reading up on this matter in Ranker it does sound as though most of this issue came from Cameron who, at the time, had become a born again Christian and as such didn't approve that his costar, Julie, had appeared in Playboy. Did someone say something about casting stones? If they did then Kirk must have missed out since he was quite adamant when it came to his point of view and didn't approve of this in the least bit. To make matters worse though when Julie was let go they replaced her with Kirk's girlfriend at the time, who eventually became his wife. Somehow that doesn't feel like it was bound to go over too well.
4. David Duchovny and Gillian Anderson – The X-Files
This might come as a bit of a surprise to the fans but David and Gillian couldn't really stand being in the same room with each other at times as their personalities made this nearly impossible. Added to that however was the apparent pay gap between them and the idea that there was a serious gender issue, such a Gillian always walking behind and having to bend when it came to David's character. That might be debatable, but at the very least it does sound as though their attitudes towards one another was a big part of the disconnect that was difficult if not impossible to fix most times.
3. Bud Abbot and Lou Costello
One would almost think that comedic duos would get along just fine behind the scenes since they're both doing something they're passionate about and are able to share that joy while trying to come up with new skits. But Abbot and Costello actually disliked each other immensely and the rift only grew throughout the years as they were eventually replaced by Martin and Lewis at one point. There was a time when they couldn't even be featured in the same movie together and had to shoot their scenes separately, but once the 50s came along a lot of people no longer had any use for them, and many preferred to focus on their legend rather than the gritty truth.
2. Vivian Vance and William Frawley – I Love Lucy
The huge age gap between Vivian and William didn't help at all since she didn't want to do any sort of love scene with her costar and they simply didn't get along. William didn't believe that Vivian had any talent and she simply thought he was a pain the backside. The fact that there wasn't a lot of love shown on screen between the two played out perfectly since it's kind of obvious that they didn't want to touch each other or be anywhere near one another a lot of times. There were moments in which they had to grin and bear it obviously, but otherwise they did their best to stay apart.
1. Dean Martin and Jerry Lewis
This is a feud for the ages that people still talk about every now and again since it was one of the biggest of its time. Dean Martin and Jerry Lewis appeared to get along famously for a while and had quite the popular act. But when it was obvious that Lewis was the comedian and Martin the singer it became a little lopsided and obviously a rift was going to form. After a while, a long while, the two finally reunited and things were as well as they could be, but the fact that they couldn't stand each other was made pretty obvious.
Just because they're smiling doesn't mean they're getting along.