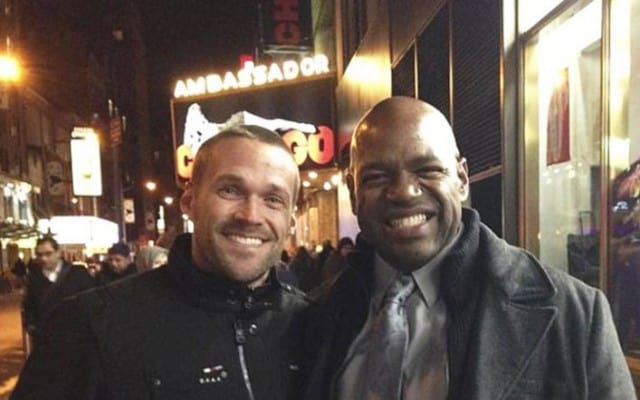 Rod Durham has died at the young age of 52. You might remember Rod from the ABC show Extreme Weight Loss. Durham rose to fame on the show due his rapid 180 lb weight loss. Durham, a high school teacher, was found dead in a motel in Ford Lauderdale. So far the cause of death has not been established. The principal of the school where Rod worked paid him tribute saying, "He was someone they [students] could go talk to when they needed to."
Principle Billy Epting also added:
He gave them tough love when they needed it and a big bear hug when they needed it, too. He always made everyone smile – even if you were having the worst day," close friend Rocky Hanna added to the Tallahassee Democrat. If you saw Rod, your day got better. His laugh was simply infectious. … Everyone loved Rod Durham. There are tens of thousands of kids today who are broken-hearted.
In addition Extreme Weight Loss trainer Heidi Powell shared her thoughts on Durham in a touching Instagram post.
Heaven just got a lot brighter today when Rod entered the pearly gates. While I am selfishly so sad and completely devastated that I won't get to see him on earth anymore, I am rejoicing for the spirit he is carrying with him and spreading to everyone up there… including my dad. Rod, you will be missed terribly. Everything from your kindness, to your warm smile and bear hugs, to your friendship, to you extraordinary ability to make ANYONE (including me) feel special. YOU are special. And will never be forgotten. Love you BIG, and can't wait to be welcomed into heaven someday with that one-of-a-kind infectious laugh of yours. Thanks for changing MY world, @roddurham. Now go do you up there, buddy!!!!
We haven't yet heard if any formal statement will be made by ABC about the death. We're sure that speculation is swirling around about his rapid weight loss having something to do with his death. However, until the cause of death is established, no one can blame the show or anything else for that matter. We just hope that Rod's family is doing OK. From every indication we've seen and read about, Durham seemed like a great guy loved by many.