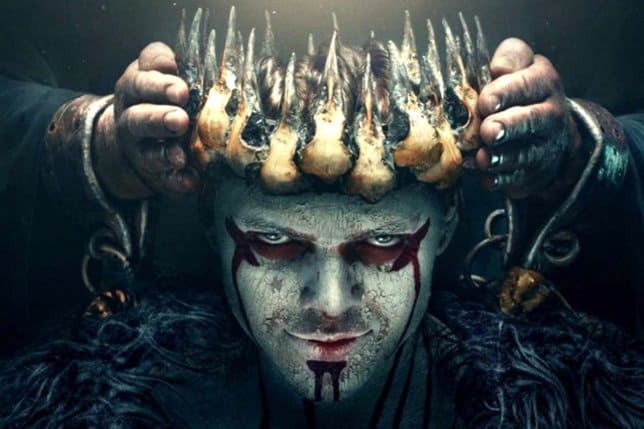 There's one thing that might turn some people off to the show Vikings on the History channel, and that's probably the idea that there is a lot of gore that goes into the making of the show. But let's remember our history a bit and admit that this small bit of Viking life was most likely true. They were, when necessary, a very violent people as they were raiders and conquerors in some regard. However, this is not the only aspect of Viking life that has made it into the history books, though those whose descendants were likely subjugated by the Norsemen, might have an ax to grind and therefore will gladly tell the tales of those that crossed the open waters and raped, pillaged, and even killed outright in a very negative light. While Vikings isn't openly negative towards these ancient people the show is still very open about a more violent part of their culture that split their many tribes apart while still pulling them together throughout their long history.
But just how accurate is the show? Let's take a look.
Their style of dress and even their hairstyles are accurately depicted.
From the clothing to the sacred rings to the eye makeup the hairstyles the creators of this show have kept things on point. You kind of have to see how the hairstyles would make sense considering that one doesn't want their hair whipping around their face during a fight. Plus, the intricate braiding that you see in the show is very useful in more than one way. There were no horned helms back in those days no matter what stereotypes might say, and it's nice to see actually since their hairstyles are actually pretty interesting. As for the eye makeup, it was very accurate since the crushed mixture that would be rubbed under the eyes was used to cut down on the sun's glare, much in the same way that eye black is used for pro sports players in this day and age. The sacred rings were even true to history, as was much of the clothing. One has to recall that the Vikings were people that lived off of their raids at times, though eventually they did begin to settle and diversify their lifestyles.
It's difficult to know just how accurate their style of speech is throughout the show.
Considering that the language barrier would only make for more difficulties in the show it's easy to understand how the show creators would choose to simply go with accented English throughout each episode with as few subtitles being needed as possible. But as far as the language that is used in certain moments go it is fair to say that the creators did their homework and used the old forms of the languages that they've showcased in the program. It's quite hard to really measure the accuracy however when in order to make the target audience feel as though they've been catered to the language being used is going to be what is spoken by the majority. So yes, the language is in fact accurate, but if it was used the entire way through the show it might be a bit off-putting to those that get tired of watching subtitles.
The legacy of Ragnar is not entirely accurate.
There is in fact a saga of Ragnar Lodbrok that exists parallel to historical facts, but there are no historical texts saying that this man was in fact the same kind of historical figure as we see in the show. Yet for all that he did have sons that were known throughout history and had a much greater impact on history than he did. Ivar the Boneless was a real figure, as was Ubba. Of Bjorn Ironside or the others there is no real mention since Ragnar's saga is considered more of a story than anything. Ivar the Boneless' life however has been fairly accurate throughout much of the show, but there are moments when his conquests and his allies are changed for the show and to depict him in a much more violent scope. In many ways Ivar was a violent and vengeful man since the moment that he and his brothers took vengeance on King Aella was fairly accurate according to history. But in many other ways the timeline and the manner in which things happened have been changed.
The reality with any show that is based upon history is that it will be altered in a way throughout the history of the show to be more appealing to the audience. Vikings is a truly interesting and engaging show, but one has to keep in mind that what we might think of as true thanks to stereotypes and word of mouth was in fact quite different back in those days. While the Vikings were in fact quite cruel and enjoyed the thrill of battle they were also far different than what we've seen.