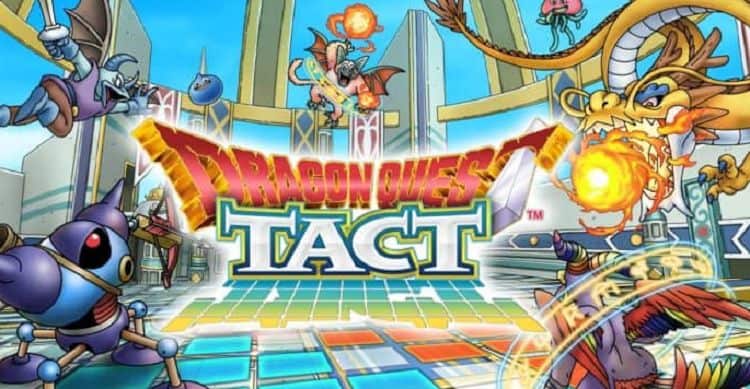 Square Enix, developers of Dragon Quest Tact and Dragon Quest IV: Chapters of the Chosen are inviting fans to join in on an exciting Dragon Quest IV: Chapters of the Chosen collaboration event within the mobile tactile RPG, Dragon Quest Tact. This event is available all the way until June 3rd, and players can experience DRagon Quest IV themed special quests and events, collect unique rewards, and even participate in tactical battles against new bosses from now until then. We've got a bunch of new content now available in Dragon Quest IV: Chapters of the Chosen, so let's take a look at what other features and what new content you can expect to participate in with this new Dragon Quest crossover event!
New Content
Some of the new Dragon Quest IV: Chapters of the Chosen collaboration includes:
New Heroes and Monsters to Scout

Players can recruit and command brand-new hero characters in battle alongside their monsters, including the main protagonist, S-Rank Alena and monster, Armoured Scorpion, from DRAGON QUEST IV: Chapters of the Chosen. Players who recruit Alena will also have the ability to unlock Alena's Hero Quest, which allows them to gain additional rewards to upgrade and enhance her character. Additionally, players can look forward to scouting the second hero family character S-Rank Kiryl, and the A-Rank monster Bodkin Bowyer from May 17.

Event Login Bonus

Players will obtain a variety of exciting rewards simply by logging in daily, including Gems, SP Scout Vouchers and more.

Dragon Quest IV Boss Battles

Players can challenge the infamous DRAGON QUEST IV: Chapters of the Chosen bosses, including Armoured Scorpion, Ragnar and Marquis de Leon, and can earn exclusive themed medals and rewards, such as event-exclusive equipment, Battle-Axe, Thalian Staff and ranking icons.

Dragon Quest IV Challenge Quest: Road to Psaro's Peak

Set in the same location where DRAGON QUEST IV: Chapters of the Chosen's climactic final battle takes place, players can take on this brand new quest to earn exciting rewards including the event- exclusive equipment Flail of Destruction, Boom Scrolls and Psaro Decorations, which can be exchanged for additional rewards including Iridescent Orbs and Hero Fragments. Players can look forward to taking on this quest as many times as they like with zero stamina cost.

Dragon Quest IV Battle Roads

By completing the limited-time exclusive Ragnar Road, players will earn the Hellfire Slash Scroll, imbuing a character of your choice with the Hellfire Slash ability.

Event Quests (Chapters 1 to 5)

Players can embark on themed quests to earn DRAGON QUEST IV: Chapters of the Chosen medals, which can be exchanged for a variety of exciting items. Players can collect special rewards, including the S-Rank equipment Psaro Nails, the A-Rank Battle-Axe, the event-exclusive monster "rashaverak" and the A-Rank hero character Ragnar.

Event Missions

Players can earn exclusive rewards by completing limited-time event missions, including the Cloak of Evasion equipment or the "abracadabrador" monster.
Sales
Alongside the new content available in this collaboration, Dragon Quest IV: Chapters of the Chosen will be on sale for a limited-time and is available for purchase on both the App Store (iOS) or Google Play Store (Android.)
What is Dragon Quest Tact?
According to Square Enix, "In Dragon Quest Tact, players will embark on an epic, tactical journey to diminish the evil that plagues the world of Orchesterra and join forces with familiar Dragon Quest series monsters along the way to save the world. Players will strategically build teams of iconic Dragon Quest monsters and direct them in heated tactical battles that unfold on a grid-like map. Along the way, players can recruit new monsters as allies and upgrade their favorites to take on more ferocious battles. Additionally, the Battle Road challenges adventurous players with even more story content for players eager to learn more about their monster allies. New and more experienced players can enjoy this new form of combat in this simple-yet-deep tactical RPG game that features a large roster of beloved monsters." Dragon Quest Tact is available as a free download with in-app purchases for both Android and iOS on the Google Play Store and App Store, respectively. The game is fairly new, releasing less than a year ago in July, 2020, but has received fairly positive reviews.
It's a great time to be a Dragon Quest fan, with this new collaboration between Dragon Quest IV: Chapters of the Chosen and Dragon Quest Tact providing plenty of additional content, as well as a handy sale on Chapters of the Chosen if you haven't been able to get your hands on the game yet.