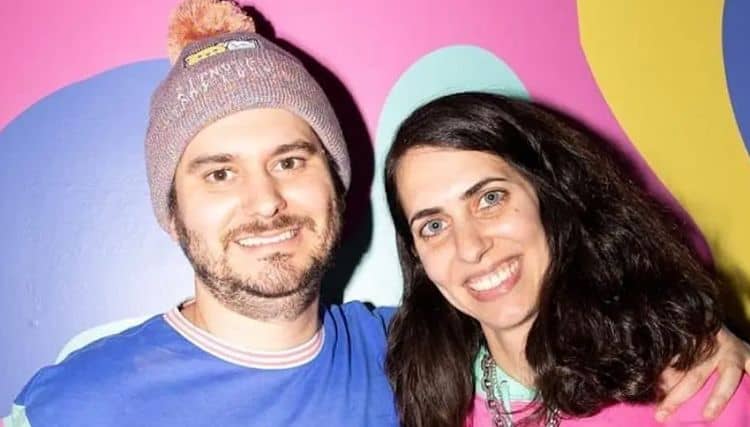 You probably know Ethan Klein better when he's in the company of his wife, Hila Klein. Why is that? They have their own YouTube channel with many subscribers and a lot to film. It's called h3h3Productions, and it's been around for some time. They began their channel back in 2011, and they had no idea just how far their channel would take them in life. What began as a few video uploads here and there turned into a lot more, and they've been working on growing their channel ever since. Right now, they're doing what they can to continue to see that happen. Here's everything you need to know about the husband half of their duo.
1. He's in His 30s
Ethan Klein was born on June 24, 1985. This means he spent the summer of 2020 – the lockdown summer for so many people – celebrating his 35th birthday. We don't know how he celebrated, but we imagine it was a lowkey affair with his wife considering they live in LA where almost everything has been shuttered for most of the year.
2. He's from California
He's a born and raised Californian. This might be why he came back to LA in 2016 after living abroad and away for many years. He grew up in Ventura, which is near LA. His family is Jewish (Ashkenazi), and he lived with his mom and dad while growing up.
3. He's College Educated
After his graduation from Buena High School, he decided to go to college. He went to the University of California, Santa Cruz. He graduated with his BA in English literature. But, he did not stick around to use it in the US. He made the decision to leave for Israel and find a job as a marking exec.
4. He's Got a Famous Grandfather
Well, he might not be famous by name, but he is famous for his job. He was the showrunner for a little soap opera that you may or may not have heard of. Dallas? Yeah, you've heard of it. His grandfather's name was Leonard Katzman.
5. He Met His Wife When She Was Working
While in Israel, he was in Jerusalem visiting the Holocaust museum. Hila was working. She was not employed by the museum. Rather, she was a soldier in the Israel Defense Force. She spent two years in this role, but she later left the force and tried her hand at studying engineering and design.
6. They First Lived in Israel
For the first few years of their marriage, the couple made it a point to live in Israel. They lived there before their 2012 wedding. They called Tel Aviv home. They moved to New York City only three years later, spent three years there, and then they moved to LA in 2016. His wife became a naturalized citizen in the US in 2019.
7. He Worked With Old Spice
But, that's no longer part of his job. He's no longer a sponsor for the company after an incident that came about in 2020. Some old footage of him making some derogatory comments resurfaced at some point, and the company made the decision to forgo their working relationship at that point.
8. They Recently Left Twitch
The couple knows how to monetize their work, and they're doing a good job of it. They recently left the streaming platform to head back to YouTube, and they were very honest about why. Ethan Klein said that it all came down to money. Twitch wanted too much, and YouTube was offering significantly more. It was an easy decision, though he does love what Twitch is doing with their own platform.
9. His Other CoHost Recently Left
Ethan Klein is a man of many ventures, and working with Trisha Paytas on "Frenemies," is one of those many things he does. His cohost apparently stormed off the set of the podcast at some point in the middle of everything and screamed that she hates his wife and won't be returning to the podcast. The two host a show with a name that is a difference between friends and enemies, so we are not shocked that this happened. However, it is a little shocking to us that it was so bold.
10. He's Doing Well
No one can say that Ethan Klein is not doing well in his life, however. He has more than 6 million subscribers on his channel, but it's his net worth that impresses us the most. He's worth an estimated $20 million. That's not bad for a man who plays on the internet all day.