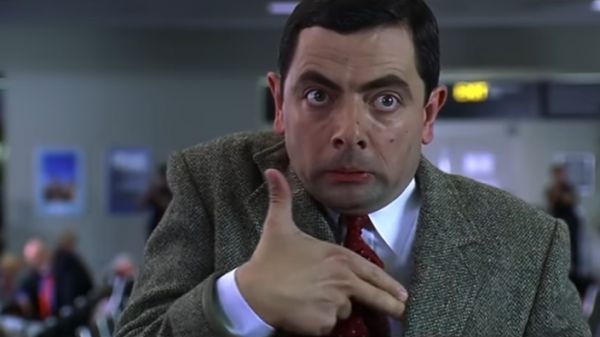 I used to watch Mr. Bean as a kid and I absolutely loved it. It's hard not to. Despite how slapstick it was I was always reminded of Benny Hill and his antics. There was just something hilarious about the guy. I feel like Mr. Bean was almost a pioneer to modern day prank shows. Someone probably so what Mr. Bean did on his show and thought to themselves, "but we can do this for real and with real consequences, and tape it." Still though, if you watch some of the old episodes they're pretty funny.
Mr. Bean became so successful that at one point he had his own movie called (you guessed it) Bean. Now, thanks to this hilarious recut of the Bean movie trailer by John Loberger, you can't help but see Mr. Bean as a total psycho who uses the bumbling fool act as a cover for some pretty heinous illegal activity.
When you think about it, this reminds me of the Jar Jar Binx theory that went around the internet a few months back. The running theory is that Jar Jar really just acted like a fool but he was in fact a Jedi master. What better a cover for Mr. Bean than acting like a clumsy fool all the time? In reality, this guy just sees red. Well, at least according to this trailer.
Save
Tell us what's wrong with this post? How could we improve it? :)
Let us improve this post!