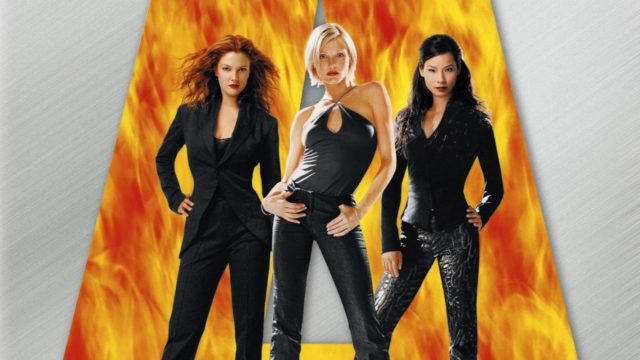 When you think of Elizabeth Banks you don't think of her as a director, you think of her as a comedic actress. However, few people realize that she directed Pitch Perfect 2, a few short films, is directing a TV movie called The Greater Good and now she's officially become the director of a Charlie's Angels reboot that's slated to be released in 2019. According to Bleeding Cool
It's the age of the reboot and that means we're getting another Charlie's Angels. According to Variety it's going to be directed by Elizabeth Banks. Banks is also going to produce the movie with her husband Max Handelman. Doug Miro and Carlo Bernard are on board to rewrite the script, according to Tracking Board, who also say that Janelle Monae is a leading candidate for one of the starring roles. As Bleeding Cool reported in 2015, Sony and Banks have been talking about this project for some time.
The original Charlie's Angels premiered in 1976 and lasted five seasons. There was a movie in 2000 that grossed $264 million and a sequel in 2003 that earned $259 million. This reboot has a release date of June 7, 2019. Sony pictures also announced dates for The Nightingale for August 10, 2019 and an untitled Sony Animation project for July 24, 2020.
I'm just gonna go ahead and say we're off to a really crappy start with reboots today. First I hear of a Top Gun sequel and now a Charlie's Angels reboot? The last time we saw anything Charlie's Angels was 2003 with Full Throttle. Was that movie any good? No. I appreciate Elizabeth Banks wanting to expand her repertoire as a director and perhaps get comfortable in that role but why Charlie's Angels? Is it some kind of "safe" play? Why can't she go after something original? And who the hell even decided we need to resurrect this film?
I'm against this one too. I hope we don't complete the trifecta today and find out they're remaking something along the lines of Trading Places which would infuriate me to no end. Some things are better left alone. Personally I think Charlie's Angels should have been left at the show, no movie, no nothing. I'll bet you a million dollars at some point a Charlie's Angels show will be in development.