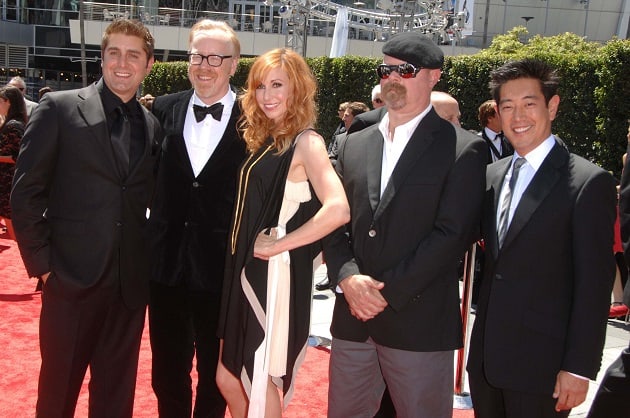 Mythbusters is always a good time which is why we're kind of sad to see the show go. This last season has been solid as always but I suppose there's only so many myths these guys can bust. Speaking of which, I think my favorite episodes are always when they take on movie and TV myths. I've looked around for the best ones I could find, and I've come up with these eight, which range from shark attacks to MacGyver machines. Enjoy.
1) Shooting a hole in the floor
As seen in: Underworld
I mean you can, if you've got about half an hour to spare.
2) Driving a ramp into a truck
As seen in: Knight Rider
Would you believe this actually works? But don't go getting any ideas on how to avoid tolls…
3) The Temple Escape

As seen in: Raiders of the Lost Art

You may have a few broken limbs (not so good during a getaway), but you could live through it.
4) Shooting a propane tank
As seen in: Casino Royale
I love how when they get frustrated they just blow the whole project up.
5) Shark ramming boat
As seen in: Jaws
You know, assuming prehistoric size sharks even existed.
6) Car ejector seat
As seen in: Austin Powers in Goldmember
I'm sure a few guys will start looking into this for their girlfriends.
7) Stopping a sword
As seen in: Eight million martial arts movies
Unless you're Tony Jaa himself, probably leave this one alone.
8 ) Bamboo airplane
As seen in: MacGyver
Who could have possibly imagined the outcome of this?
Tell us what's wrong with this post? How could we improve it? :)
Let us improve this post!