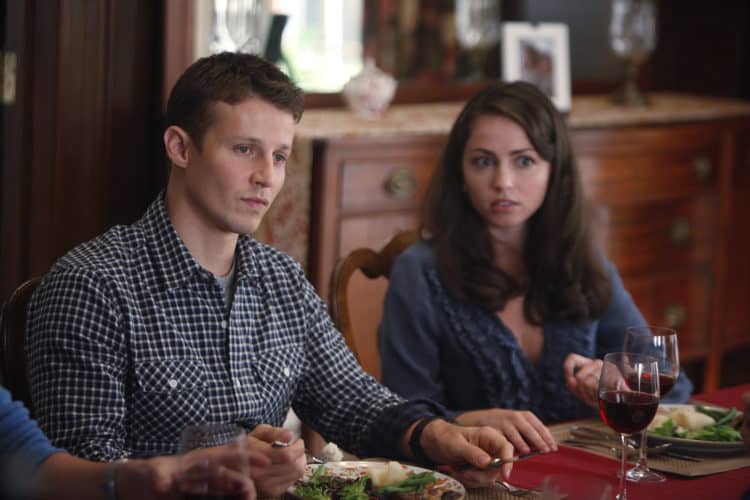 For a long time, filmmaking has been known as a boy's club. Only in recent years has the industry seen a gradual change. Now, more and more women are putting their creativity to work and producing, directing and writing their own movies and TV-shows. One such woman making major strides in the film making industry is Dylan Moore. If curious to find out more about this outstanding lady, here are the ten things you probably didn't know about her;
1. She is a Juilliard Alumni
Dylan attended high school at Crossroads High school in LA after which she made a decision to pursue acting as a career. Her father who is a lawyer advised her to apply for the best college. So she applied for a Bachelor of Fine Arts at Juilliard. She attended Julliard from 2005 -2009 and graduated as part of the 38th class.
2. She was a Child Actress
Dylan started her career as a child actor. She was introduced to the field by the director of a summer musical theatre that she attended. Her first film was 'Tripfall' where she acted as Angela Williams. However, she soon after had to quit acting and prioritize school. After graduating Juilliard, she starred in the CBS hit series 'Blue Bloods' where she acted as Sydney Davenport. She has also acted in the 'Opus' movie as Kelly, 'The Submarine Kid' as Darla, 'The Decades of Mason Carroll' as Alyssa and the web series 'It's Freezing Out Here' as a book club girl. Besides acting, she has also worked on voice-over commercials for companies such as Clearasil, Nickelodeon, Maybelline, and Coca Cola.
3. She is a Producer
Of the many hats she wears, Dylan is a producer. Her first work was 'Le salon' which she directed and produced with co-host Emma Galvin. 'Le Salon' is a nomadic, art party that transforms dynamic spaces and features various actors, musicians, and dancers. She has also produced the web series 'It's Freezing out Her'. The web series is about Pepper who explores cryopreservation, which is egg freezing, in a bid to first figure out her life before making an important decision on motherhood. The film won the best web series in Girl Power Film + Media Summit and Showcase in 2019. Dylan has also produced 'The Decades of Mason Carroll' which is about a man who cannot age. Wanting to be in a long-term relationship, he has to learn to face his fears. She is also the associate producer of the 'I Am a Seagull' film which is an experimental reworking of Anton Chekhov's 'The Seagull'. According to reports from its official website, the Chekhov project has been an ongoing project since 2003. The project was the idea of theatre directors Brian Mertes and Melissa Kievman. During summer, each year, the duo opened their Rockland County New York home to a group of friends who are all professional theater artists, to practice and perform the Chekhov play. After doing this for several years they finally made a film adaptation of the play. The result is the short film 'I am a Seagull'.
4. She has Her Own Production Company
Dylan started her own production company in 2013 after the success of 'Le Salon'. Her company is known as Our Exquisite Corpse. She got the name inspiration from the Exquisite Corpse which is a creative technique that Surrealist artists adapted from a traditional parlor game called consequence. Our Exquisite Corpse has produced "What's This Called, This Spirit?' A concert-play about Ruthie and her one-girl radio show. In the play, Ruthie is uncertain about her future when she has to move from Oklahoma and head to California with her family. The production company has also produced 'Birdheart. Birdheart' which is a fine art puppetry piece created by world-renowned theatre designer and Tony nominee Julian Crouch as well as musician Saskia Lane.
5. Relationship Status
Dylan Moore is married to Geoff Agnor who is an educator. They got married on August 12th, 2017 after knowing each other for close to five years.
6. She struggled with mental health issues
According to an interview with Compass podcast, Dylan admitted to having struggled with anxiety and depression. She said that she really struggled especially when she had to act darker roles, as she would get lost in them. During that time, she isolated herself from family and friends. In order to recover, she had to come to a place where she prioritized her happiness over her success as an actress.
7. She Changed Her Name
After college, Dylan Moore changed her given name Christiana Michelle Moore to Dylan Moore.
8. She is an activist
According to her website, producer Dylan is a self-proclaimed activist. She is the executive producer of Artist as a Citizen which is a six-day conference. The conference is hosted at the Juilliard School and named after the Julliard school president Dr. Joseph Polisi's book "The Artist As Citizen" The Artist as a citizen is part of Artists Striving to End Poverty (ASTEP). Dylan has worked with the organization since 2006. The organization's aim is to end poverty by connecting performing and visual artists with youth from underserved communities in the U.S. ASTEP also partners with schools and community organizations to create after-school and summer programming where they foster young people's talents by leveraging their strengths. At ASTEP, Dylan has worked as the Program Director in Johannesburg, South Africa as well as Homestead, Florida. She has also volunteered as a teaching artist in New York City with the International Rescue Committee. Besides her contributions to ASTEP and Artist as a citizen, she has been very vocal about the Black Lives Matter movement. As a white person, she believes she can reach out to other white people and sensitize them on the same plight. She also participated in the 2018 Women's March as well as SRIKEHOUSE which was held in March 2017.
9. She is a cat lover
Dylan is a cat lover. She constantly posts her cat on her Instagram page. She has also dedicated a whole story highlight section on Instagram to feature her cats.
10. Her Interests
When she is not acting, producing films or championing a cause, Dylan enjoys reading and traveling.
Conclusion
In an industry that is hard to maneuver, Dylan has been able to make a name for herself as an actor, producer, and entrepreneur. Her achievements are an inspiration to women all over the world to follow their dreams, work hard and to keep forging forward.
Tell us what's wrong with this post? How could we improve it? :)
Let us improve this post!