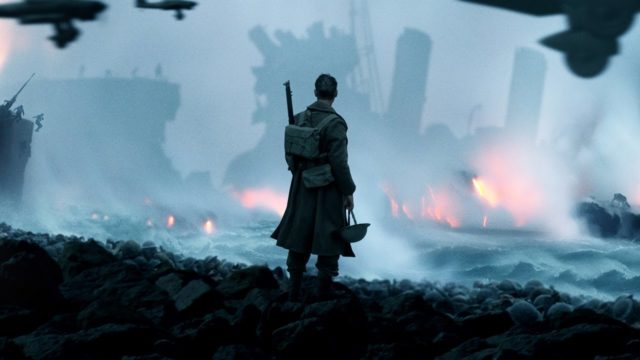 Comic book movies and action films may get all the money at the box office but when it comes to movies I'm really looking forward to seeing I don't think anything tops Dunkirk right now. And wouldn't you know the film has finally dropped its official theatrical trailer. It's as I expected: incredible. AV Club put it nicely when they wrote:
Coming after eight months of teaser trailers, the official trailer for Dunkirk doesn't offer anything new (this is, after all, a straightforward war film), just more of it. More dive bombers, more desolate beaches, more aerial combat, more sinking ships, more ticking sounds, more men in peril. The ensemble cast includes Tom Hardy, Harry Styles, Kenneth Branagh, Cillian Murphy, and Mark Rylance.
It's true. We've already seen tons of images, watched footage from the film and have even heard Christopher Nolan utter the line "this is not a war movie" (well, you certainly have my attention Christopher), now we're just ready for this thing to blast upon us like the war its portraying.
Dunkirk will open in celluloid-only venues on July 19, and in full-on wide release on July 21. Check out the trailer below:
Save