People underestimate how important a movie mask can really be. Not only can they hide identity, disfigurement, or just flat out look cool, but they can also create a long lasting identity that will be recognizable for everyone. How many times have you seen a mask and instantly identified it with something? Exactly. No matter what the reasons for wearing them, these fifteen iconic movie masks have been permanently etched in our minds Enjoy.
15) Frank's Mask (Donnie Darko)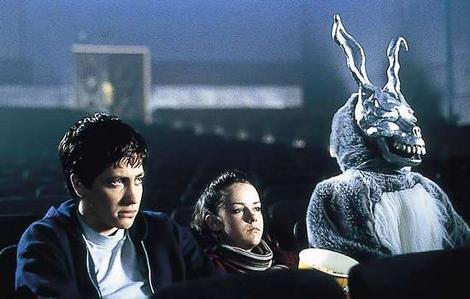 Not so much scary as just flat out creepy, the demented rabbit mask in Donnie Darko was the star of the movie poster and DVD cover. I've never seen a good replication of this one for a Halloween costume, it always just ends up being some paper-mache nightmare.
14) Michael Myers' Mask (Halloween series)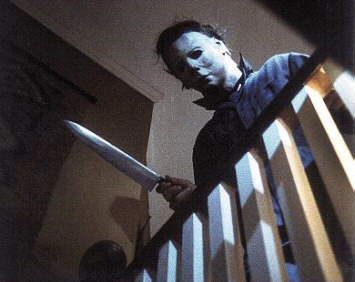 Michael Myers' mask is certainly memorable, but I'm not sure how it holds up compared to other iconic horror masks. It's kind of like he ripped the face off a mannequin and wore that, and while that's mildly chilling, it's not exactly the most terrifying image in the world. Unless of course it's being worn by Dwight Schrute.
13) The Loki Mask (The Mask)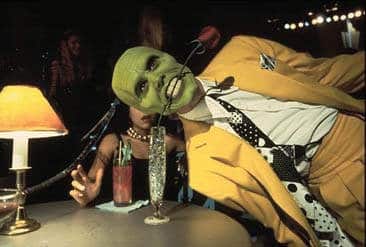 Well, it had to make the list if there was an entire movie based around it. The mask transformed Jim Carrey into an even more Jim Carrey-ed version of Jim Carrey with green skin, stretchy arms and the propensity to function in cartoon physics. However, it also spawned CGI horrorfest Son of the Mask, so ultimately it may have done more harm than good.
12) Reconstruction Mask (Vanilla Sky)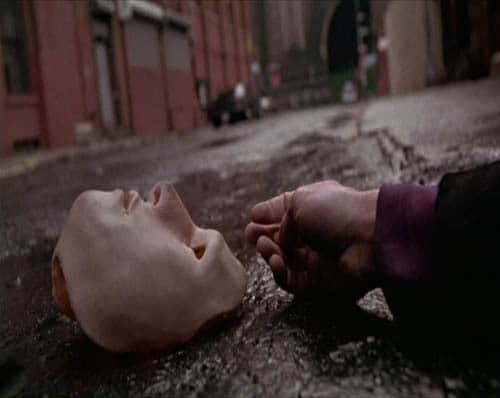 Tom Cruise's protagonist David Aames enjoyed wearing this a little too much in the movie after his accident at the hands of crazy bitch Cameron Diaz, so much so that he started to freak people out. It bears an eerie resemblance to Michael Myers mannequin mask, but at least Aames only killed people by accident.
11) The Iron Mask (The Man in the Iron Mask)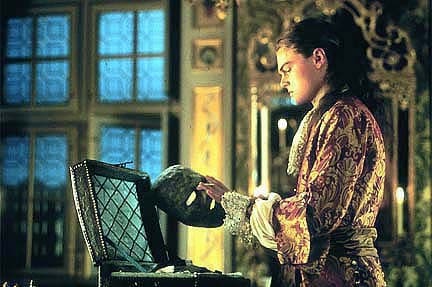 There have been a few masks used for punishment, but none is more well known that the iron mask used to imprison King Louie's twin brother. If I looked like Leonardo DiCaprio, and I had a twin brother, I'd probably put him in jail too just so I could get all the attention for myself.
10) Opera Mask (The Phantom of the Opera)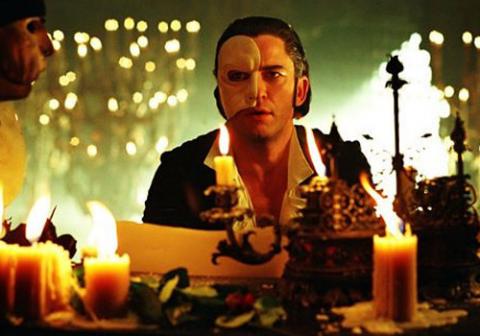 I guess this is more the most legendary mask in theater, but they did make a movie out of it, so it became iconic in film as well. The half mask made a mystery out of the phantom, and inspired thousands of drama nerds to wear one as part of a dorky Halloween costume.
9) Maxiumus' Helmet (Gladiator)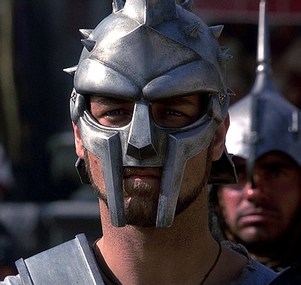 "Oh it's not a mask, it's a helmet!" Well, whatever OK? It's covering his face, so it's a mask, and it's a pretty sweet one at that. It makes for one of the best moments in the film, when Maximus removes the helmet mask and reveals himself to be the ghost of a Roman general.
8 ) Predator's Mask (Predator)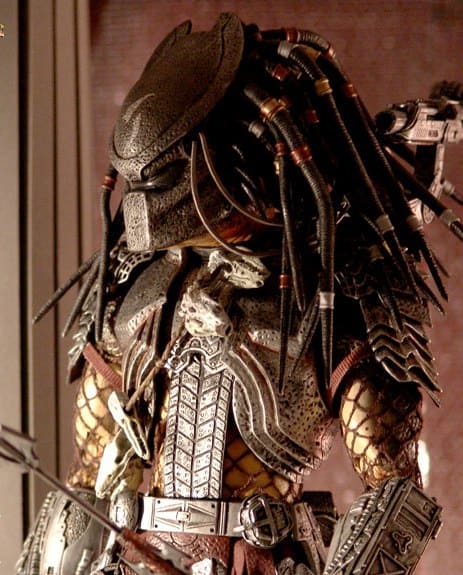 An ancient mask (sigh, also kind of helmet) from way the hell out there in the galaxy, Predator warriors use its many HUD features to stalk and kill prey, and also to conceal their horrendously ugly faces. Seriously, if you looked like that, you'd wear a mask all the time too.
7) Zorro's Mask (Zorro series)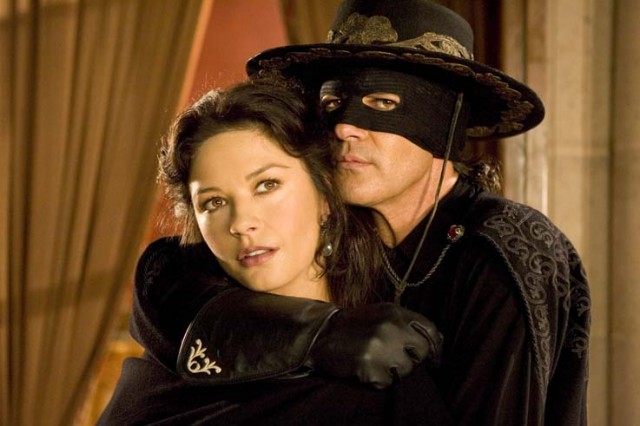 Zorro's mask is definitely the most simple out of any on this list, but it's so iconic they made an entire movie based around it (The Mask of Zorro). It's all about how whoever picks up the mask assumes Zorro's mythos and all that jazz, but really it's about watching Catherine Zeta-Jones almost get naked.
6) Hannibal's Muzzle (The Silence of the Lambs)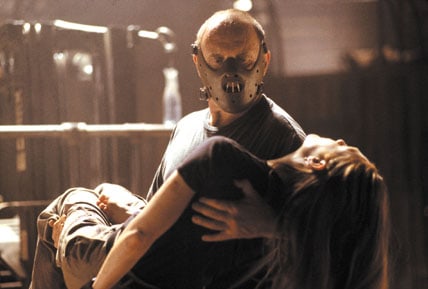 It's not so much a mask as a jail cell for Hannibal Lecter's mouth, but it's by far one of the most terrifying ones on this list. It physically restrained Hannibal from eating people's faces, but it never did contain him for long. Also, another great mask from Silence of the Lambs is the guard's face that Hannibal uses to escape. Gory genius.
5) Scream Mask (Scream)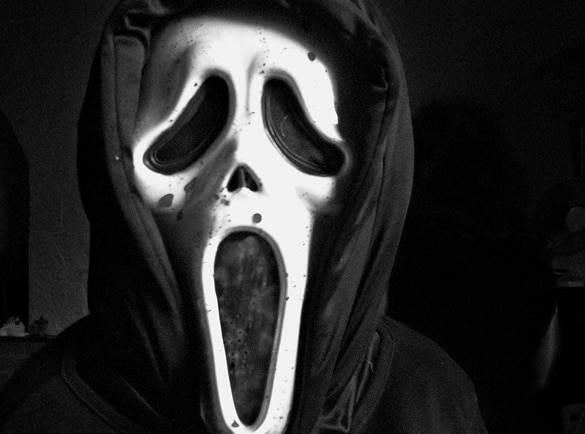 The Scream mask is certainly one of the most iconic masks in a genre full of them, but its Munch-esque design made it truly memorable. But as it turns out, it's just a bunch of different people wearing it running around with knives, so it's much less terrifying than say, Freddy Kruger invading your dreams and shoving a razorblade hand up your rectum.
4) Guy Fawkes Mask (V for Vendetta)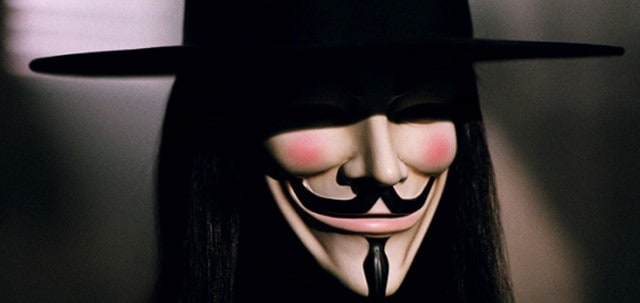 It's quite rare for the protagonist of the film to wear a mask, and it's even more rare for that person to never, ever remove it, even at the end. But V's Guy Fawkes mask has become the stuff of legend in a very short time since the film's release, even being co-opted by the anti-Scientology group Anonymous to carry out their demonstrations against the church.
3) Batman's Cowl (Batman series)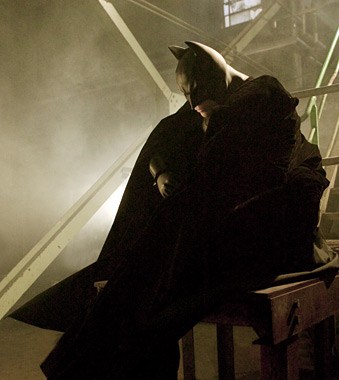 I'm not going to say that the specific mask from Batman Begins is the quintessential Batman mask, but it is one of the better looking. It's the only superhero mask worthy of making this list (sorry Spidey), and has always been iconic no matter who was wearing it. Yes, even George Clooney. Sigh.
2) Jason's Hockey Mask (Friday the 13th series)
Why a hockey mask? I don't know, but today it has less to do with goal tending and more to do with cutting people open with a machete thanks to one man in particular, Jason. There is no more iconic horror mask, and it almost, almost took the top spot. But…
1) Darth Vader's Mask (Star Wars)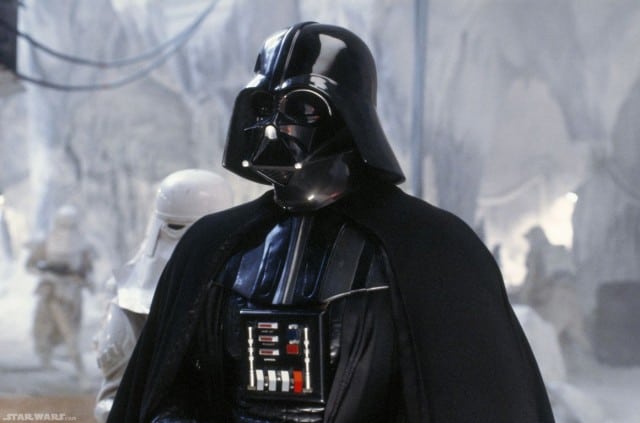 Most definitely the most iconic mask in movie history, Lord Vader's helm went through many concepts before arriving at the final product we know today. And yes, it kept him alive, but that didn't mean it couldn't look sweet. But as slick as it was, it only concealed the decay inside, as we saw at the end of Return of the Jedi. At least until Lucas photoshopped Hayden Christensen in.
Honorable Mentions:
Masquerade Mask — Eyes Wide Shut
Spiderman's Mask — Spiderman series
Jigsaw's Mask Trap — Saw
Leatherface's Mask — The Texas Chainsaw Massacre
Dr. Doom's Mask — The Fantastic Four
Machine's Mask — 8mm
Iron Man's Helmet- Iron Man
Fat Face — Big Momma's House
Tell us what's wrong with this post? How could we improve it? :)
Let us improve this post!